I've written my share of athletes—snowboarders, outfielders, and point guards—mainly because of a love of sports. My dad is a rabid Texas Rangers fan, and there was always a game on at home. Some of that rubbed off, to the point that I enjoy sports movies, too. Here are a few of my favorite sports movies:
Other sports movies to check out: Bend it like Beckham; Friday Night Lights, Bull Durham (man, I have a lot of Costner on here); Caddyshack; The Bad News Bears (the Walter Matthau version).
How about you? What are your favorite sports movies?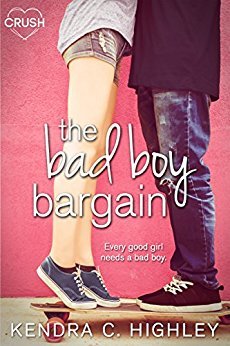 Baseball player Kyle Sawyer has many labels: bad boy, delinquent, ladies' man, fearless outfielder… Only one of them is actually true. But then sweet ballet dancer Faith Gladwell asks him to help wreck her reputation, and everything goes sideways.
Faith knows a thing or two about love, and what she had with her cheating jerk of an ex wasn't it. When he starts spreading rumors about her being an Ice Queen, Faith decides it's time to let a little bad into her life.
Lucky for her, Kyle Sawyer–dark, dangerous, totally swoonworthy Kyle Sawyer–is landscaping her backyard over Spring Break. Shirtless. And if she can convince him to play along, " dating" Kyle will silence the rumors.
But Faith's plan threatens to expose Sawyer's biggest secret of all…and that's a risk he's not willing to take.
Young Adult [Entangled Teen, On Sale: November 14, 2016, e-Book, ISBN: 9781682813355 / eISBN: 9781682813355]