Hi there! Thanks for having me.
There are so many beloved tropes in romance, sometimes it's hard to choose which ones will fit a particular story. When I'm starting a new book, I always begin with my characters: who they are, what they want most, and how they plan to get it. With COULDN'T ASK FOR MORE, Bryan, the hero, came to me first. A wealthy textiles executive, he's handsome and successful. Yet, he still feels the need to prove himself to his father by making sure the family business remains prosperous, and he's willing to do the work to make that happen.
When my heroine, Alexis, stepped onto the page, I saw her as a young, driven fashion designer. She has big plans to shake things up inside the fashion industry, but she is savvy enough to know she'll have to work her way there. She's not one to pass up a golden opportunity, and the upcoming Carolina Music and Fashion Festival is just that. The small, regional festival will be the perfect launching point for her new fashion line, Krystal Kouture One.
Bryan and Alexis have something of a mutual goal—they are both seeking success in their careers, in adjacent fields. That mutual goal forms the basis for their fake engagement. Alexis' publicist has told the press that Alexis has a gorgeous, wealthy fiancée, and now, she has to produce one while she promotes the launch of her fashion line. As for Bryan, securing Alexis' account to be produced by his family's textile mill will go a long way in securing both his position and the future of the company his grandparents worked so hard to build.
I've subverted the usual scenario of fake engagements in a way since it's Alexis' idea from the beginning, and Bryan is the one who has to choose to go along with it. Oh, and did I mention that Alexis is also the younger sister of Bryan's best friend, Maxwell? So that adds another layer of conflict.
Their feelings for each other begin to develop almost immediately. The more time they spend together for the benefit of the cameras, the more they find they have in common. Alexis begins to see Bryan's heart for mentoring and the depth of his friendship with his fraternity brothers. Bryan is drawn to Alexis' dogged determination, her wit, her resilience, and her resourcefulness. Before they know it, what started out as a carefully planned charade becomes very real, and they're left to navigate the bevy of barriers that could keep them apart.
I'm excited for readers to experience COULDN'T ASK FOR MORE, and I'm looking forward to hearing from them in the coming weeks.
The Southern Gentlemen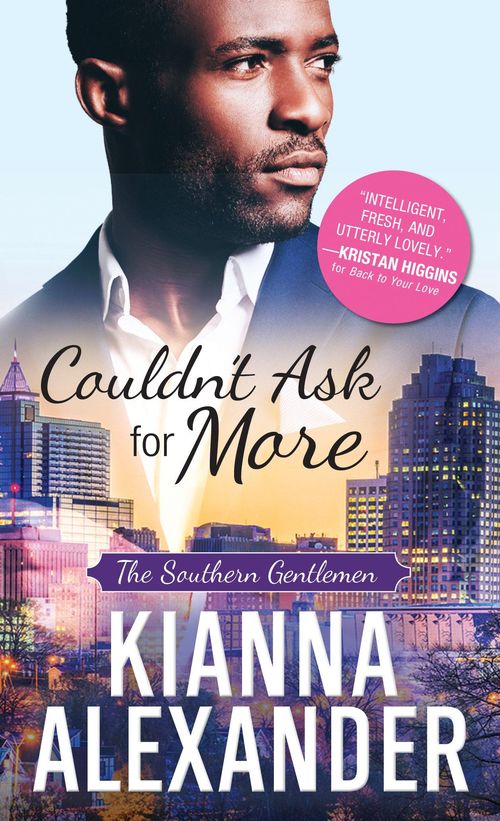 Fake engagements are a dangerous business.
Bryan James's job is on thin ice unless he can secure a
contract with a popular design house. He knows his best
friend's sister can help―but her terms are more than he
bargained for.
Alexis Devers's debut fashion line is a hit. But when
Alexis's publicist tells buyers that it landed her a
wealthy, gorgeous fiancé, Alexis needs to come up with
one―fast. Bryan's offer to strike a deal is perfectly timed.
She's more than willing―on one condition…
It's the perfect plan…until feelings start getting in the
way. Suddenly, the dangers of mixing business and pleasure
become much more real than either of them expected.
The Southern Gentlemen series:
Back to Your Love (Book 1)
Couldn't Ask for More (Book 2)
Romance Suspense [Sourcebooks, On Sale: October 2, 2018, Paperback / e-Book, ISBN: 9781492670735 / ]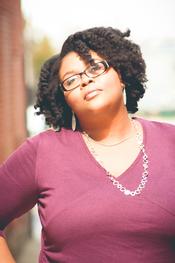 Like any good Southern belle, Kianna Alexander wears many hats: loving wife, doting mama, advice-dispensing sister, and gabbing girlfriend. She's a voracious reader, an amateur seamstress and occasional painter in oils. Chocolate, American history, sweet tea and Idris Elba are a few of her favorite things. A native of the TarHeel state, Kianna lives with her husband, two kids, and a collection of well-loved vintage 80's Barbie dolls in Raleigh, NC.