What fun to pick five favorite cowboy heroes . . . particularly with so many tantalizing choices. Now, it's been a tough, hard, sweat-inducing job, but I got it done and here are the final results.
1. Trace Adkins. Oh my, can that guy sing . . . and look like a cowboy hero while he's doing it. I fell head-over-heels when I saw this cowboy-musician-actor perform live in the intimate outdoor theater at the Choctaw Nation Labor Day Festival. Twenty-plus of his singles have charted on the Billboard country music charts, including his Number One hits: "This Ain't No thinkin' Thing," "Ladies Love Country Boys," and "You're Gonna Miss This." He also recorded a duet with country legend Ronnie Milsap called "My First Ride" to benefit firefighters and police officers. Now I listen to this bass-baritone, Grand Ole Opry inductee most days while I write my cowboy firefighter hero novels. He sets love-inspiring, life-affirming stories to music in the best country tradition that warms my storyteller's heart.
2. Virgil Cole. Nothing is simple for a cowboy hero, but he also lets nothing get him down in his quest to make things right. Ed Harris directs, co-writes, and stars in this recent film based on The Appaloosa, a novel by crime writer Robert B. Parker. In 1882, lawman and peacekeeper Virgil Cole and his deputy Everett Hitch (Viggo Mortensen) are hired to protect and regain control of Appaloosa, New Mexico, the small town terrorized by a local rancher. Renée Zellweger plays the role of Allison (Allie) French, a young widow who develops a relationship with Virgil. This inspirational story proves once more that cowboy heroes, and their sweethearts, are needed as much today as they were in the past.
3. Raylan Givens. I do love a cowboy hero with more than a little spunk that he puts to good use by helping friends and community. Justified  is a series based on Elmore Leonard's short story, "Fire in the Hole," that aired over six seasons on FX network for a total of seventy-eight episodes. Timothy Olyphant brings to vibrant life tough deputy U.S. Marshal Raylan Givens delivering justice in his hometown of Harlan, Kentucky, located in the Appalachian Mountains of eastern Kentucky. Raylan is pitted against a strong cast of secondary characters such as family matriarch Mags Bennet with her sons, Dickie, Coover, and Doyle. Boyd Crowder is unforgettable as a two-faced powerhouse. Not surprisingly, Justified received critical acclaim and won two Primetime Emmy Awards. Even when beset on all sides by forces beyond his control or tempted to forgo his code of honor, Raylan holds fast to justice for all.
4. Hondo Lane. Louis L'Amour is my own personal cowboy hero because his western novels will live forever, educating us, intriguing us, inspiring us. Hondo, the classic western film, is based on his short story, "The Gift of Cochise." L'amour also wrote the novelization of the movie. Hondo features US Army Cavalryman John Wayne as Hondo Lane and Arizona homesteader Geraldine Page as Angie Lowe. Angie and Johnny, her six-year-old son, run across Hondo on foot, carrying his saddle and rifle. She learns he lost his horse to Apaches. He learns she is trying to run her ranch alone. Hondo and Angie are both vulnerable and carry secrets they dare not reveal, but they still join forces to survive the dangerous western frontier. Like Hondo, no matter his personal scars or burdens, a cowboy hero always comes through for those who need his special strengths.
5. Will Kane. Cowboy heroes are brave and true in the tradition of High Noon, the classic western film from a screenplay by Carl Foreman and directed by Fred Zinnermann. High Noon won four Academy Awards and four Golden Globe Awards. In Hadleyville, a small town in New Mexico Territory, Gary Cooper plays the role of Marshal Will Kane, recently married to Amy Flower, acted by Grace Kelly. As Will prepares to retire, he learns that a vicious killer he sent to jail is out and on his way to exact revenge. When the town folks refuse to support him, he must face a gang of ruthless killers—alone—to protect his new bride and the town. His bravery and determination to do the right thing for others against overwhelming odds inspires my stories about first-responder, heroic cowboy firefighters.
***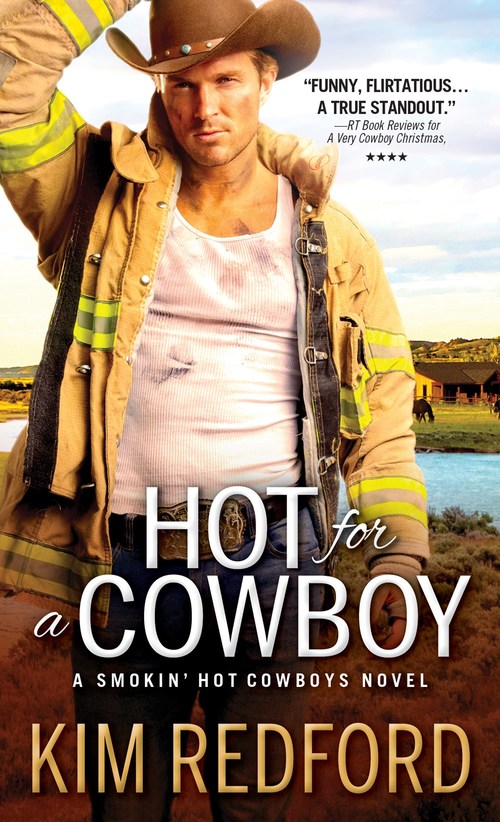 Two flames burn way hotter than one…
Eden Rafferty has lost it all: big time career, high-profile
marriage, and just about everything she owns. Coming back to
Wildcat Bluff with her tail between her legs, the only
person who can help her heal is cowboy firefighter Shane
Taggart. But nothing is simple, and their high-octane past
is just the beginning of their current problems…
Romance Western [Sourcebooks Casablanca, On Sale: February 26, 2019, Mass Market Paperback / e-Book, ISBN: 9781492671589 / eISBN: 9781492671596]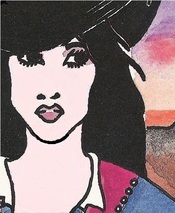 Kim Redford is the bestselling author of Western romance novels. She grew up in Texas with cowboys, cowgirls, horses, cattle, and rodeos for inspiration. She divides her time between homes in Texas and Oklahoma, where she's a rescue cat wrangler and horseback rider—when she takes a break from her keyboard.