We found this store a few years ago. A surplus store where they sell discounted groceries – cans that are dented, food items that are almost-to-slightly expired, chicken nuggets that aren't shaped exactly right. We love that place. We are really busy during the week and sometimes being able to pull out a huge bag of chicken strips to fry up really quick is a lifesaver. Plus everything is surplus or slightly irregular so it's cheap. Cheap is pretty much my favorite thing ever.
It's also a handy place as it's right across the street from the drive-in. So it's a great place to stop in for big bags of popcorn and candy. Especially chocolate.
I may or may not have a slight chocolate problem. If it's in the house, I'm going to eat it. Oh, I try not to. But it calls to me…especially when I'm up until the wee hours either working or staring into space and pretending I'm working. My husband once said we should coat really important things in chocolate. That way if they ever get lost I'd be sure to find them. I'm not quite that bad. But…well honestly, probably not far off.
So at this surplus store, besides the dented cans and almost expired cereals is an entire LONG aisle chock full of candy. Chocolates and hard candies and cake mixes and cookies and all kinds of insanely delicious (if slightly stale) goodies.
And ya'all, the last time we went there I found some Reese's peanut butter cups. You may be rolling your eyes. But I don't think you understand. Just LOOK AT THOSE THINGS!
GIANT peanut butter cups. Each one weighs half a pound. Now I'm one of those people who scoff at those who say something is too sweet. I've only very, very rarely come across something I find too sweet and to be honest I usually power through it anyway because my mama didn't raise a quitter 😉
But these things? Yeah, I can only eat about a quarter of one. I mean, I go back the next day for some more, don't get me wrong. But at one sitting? No way more than a quarter of that is disappearing. Which means this lovely, amazing delight gets to hang out at my house for a week, at least.
Oh, and the best part? Remember when I said this was a discount store? That package of massive cups of chocolatey and peanuty deliciousness that I've seen priced at $20 in other stores – was $2.99.
*drops mic*
The surplus store is now a weekly must-visit location.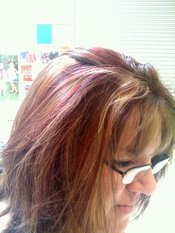 Kira Archer resides in Pennsylvania with her husband, two kiddos, and far too many animals in the house. She tends to laugh at inappropriate moments, break all the rules she gives her kids (but only when they aren't looking), and would rather be reading a book than doing almost anything else. She has odd, eclectic tastes in just about everything and often lets her imagination run away with her. She loves her romances a little playful, a lot sexy, and always with a happily ever after.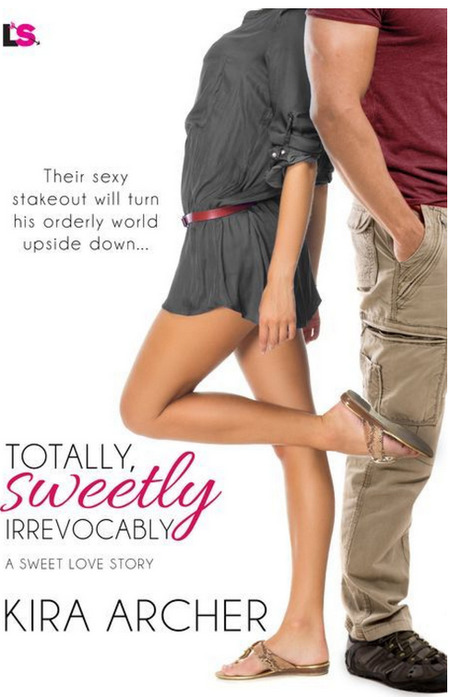 When Officer Rick Boyd answers a call about a peeping Tom, he doesn't expect to find a gorgeous woman holding the binoculars. But Gina Silvano's no peeping Tom, and she can catch her cupcake truck's kinky vandals herself, thank you very much. No sexy cops required.
No matter how hot their stakeouts, by-the-book Officer Boyd can't see a future with a dangerous, rule-breaking wild-child who despises the law. He's never felt more alive, though, and expunging her from his heart might be impossible.
But loving each other might cost them more than they are able to give.
Romance Contemporary [Entangled Lovestruck, On Sale: July 18, 2016, e-Book, ISBN: 9781682812495 / eISBN: 9781633756625]