There are many things that inspire my books: movies, songs, quotes, and Facebook memes, to name a few. Sometimes it's difficult to pinpoint the exact moment inspiration struck and blossomed into a story. Other times, as in the case of DESIRING RED, I know precisely which elements inspired the tale.
Earlier this year, my editor at Entangled came to me and asked if I'd be willing to write an erotic retelling of Little Red Riding Hood. As a longtime fan of dark fairy tales (Grimm vs. Disney for me!), I was instantly drawn to the idea. Do you remember the 2011 film Red Riding Hood starring Amanda Seyfried?
Two men. One heroine cloaked in red. That's where the similarities between DESIRING RED and Red Riding Hood end, but it was the colors that grabbed me. As odd as it sounds, one of the things I remember most from the movie was the stark-white snow, the shadows in the woods, and the crimson red of her cloak. I tried to create an erotic tale as vivid and captivating.
Because I'm a sucker for a sexy Alpha wolf, I knew I had to write the tale as a paranormal romance with a werewolf at the core—two werewolves vying for the heroine's attention, to be specific. When I was "researching" on Pinterest, I happened upon this cool graphic.
It got me thinking. What if the heroine was an outsider and someone who wanted to be included in the Arcana Wolf Pack? What if she started off being overlooked as an outsider and ended up ruling it all? I must like underdogs.
Finally, music inspired the book. I wrote to these songs every single day:
Goodbye by Slipknot
Rain by Breaking Benjamin
Imperfect by Stone Sour
Breathe No More by Evanescence
Vermillion Pt. 2 by Slipknot.

Listen to the playlist on Spotify here
The songs are dark and brooding and put me in the perfect mood to write the dark and dirty tale of Red. I hope you love the scorching hot retelling as much I enjoyed writing it.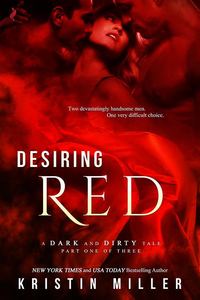 I'm indecisive when it comes to my shoes. Choosing a werewolf mate who'll be with me until I croak? Pardon me while I take some time to think on it. But a steamy encounter before the final ceremony changes everything.
Reaper, the Omega's eldest grandson, is fiercely loyal, scorching hot, and built for pleasure. He brings down my defenses, and before I know what's happening, I succumb to the heat in his touch and the skill of his mouth. I've only just met him, but I need him like no other.
As part of my pack duties, I must parade in front of the Alpha, who has first choice of the pre-shifters. Rumors of his dark desires run deep, and I've always been intrigued. But the forbidden passion blazing between Reaper and me is too primal to deny. By pack law, Reaper can't have me until the Alpha makes his choice…but Reaper's never been one to follow the rules.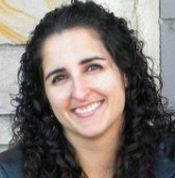 New York Times and USA Today best-selling author Kristin Miller writes sweet and sassy contemporary romance, romantic suspense, and paranormal romance of all varieties. Kristin has degrees in psychology, English, and education, and taught high school and middle school English before crossing over to a career in writing. She lives in Northern California with her alpha male husband and their two children. You can usually find her in the corner of a coffee shop, laptop in front of her and mocha in hand, using the guests around her as fuel for her next book.