I love to travel – short trips, long trips (but, really, are any trips long enough?), weekend trips and daytrips. I usually say 'anywhere with a beach', but in reality if a trip involves a plane, train, car or cruise ship, I'm in – even if a beach doesn't come with the visit! I also love coming home, because the best thing about going on a trip is coming home to your own bed and your own chair and your own cooking. We'll ignore the laundry for just a bit. Here are five of my favorite places to visit:
Lake of the Ozarks, Missouri
I know, this one isn't exotic, but it's home for me. I was raised in a small town on a farm/ranch near the Lake of the Ozarks. RadioMan, bebe and I call Lake Erie home now, but it's always so much fun to go back to Missouri, see the extended family and spend an afternoon or three cruising Lake of the Ozarks on a pontoon!
Chicago
I know, I know, traffic. But the train system is amazing and can get you wherever you need to go without battling other cars or trucks. Plus, there is Navy Pier with all the people watching anyone could ever want!
Mexico
Cozumel is one of my favorite places – ever. Seriously. It's warm, the locals are friendly and the beaches are pristine. I absolutely love that I can wear flip-flops all day, every day and no one cares!
Bermuda
Snorkling! It's a newfound pleasure, and I just might take up SCUBA, too.
Las Vegas
There is something other-worldly about Las Vegas. You get a taste of the pyramids at the Luxor, there is a mini-Eiffel Tower, there is Cesar's Palace. And on Fremont, you can walk outside with a neon roof over your head. Street performers will greet you on the streets, and you can gamble all day and all night if you want…or you can escape the crowds into the desert or the Grand Canyon. It's amazing, and when I needed a place to set my Billionaire Cowboy's series I knew Vegas had to be part of it!
So, dear readers, if you could vacation anywhere, what destination would you choose and why?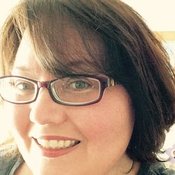 Once upon a time, Kristina Knight spent her days running from car crash to fire to meetings with local police—no, she wasn't a troublemaker, she was a journalist. When the opportunity to focus a bit of energy on the stories in her head, she jumped at it. And she's never looked back. Now she writes magazine articles by day and romance novels with spice by night. She lives on Lake Erie with her husband, three–year–old daughter, and twenty–year–old fur–kid. Happily ever after.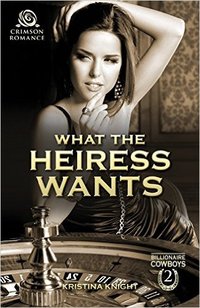 Denver publishing heiress Miranda Clayton craves more from life than society parties and shopping sprees, but her tycoon father refuses to take her seriously. Her solution? Beat him at his own game by going to work for his top competitor, Connor Reeves, in Las Vegas.
Connor isn't fooled by Miranda's new plan for a second. He knows exactly who she is; what he doesn't know is why she's pulling him into her games. After their first meeting, Connor knows what he wants – Miranda in his bed! But the more he's around his new vice president, the more he wants something deeper than a short-term fling. The question is does the lady want Connor – or his business?