Well, hellooo there, my little people pets! My name is Cimil—aka, Goddess of the Underworld. Also known as Ah-Puch by the Mayans, Mictlantecuhtli by the Aztec, Grim Reaper by the Europeans, Hades by the Greeks…you get the picture! And yes, yes. I know you have many questions for awesome me, but before we begin, I would like to remind you pervy mortals out there to text, message, tweet, stalk on FB, smoke signal—whatever works—this author person, Mimi Jean. While her upcoming release TOMMASO certainly has some juicy, indecent moments, we demand she get super-raunchy, XXX-kinky, mother-will-disown-her-sexy, for the next book! #GodOfWine #MakeItDirtyMimi! My unicorn, Minky, demands it.
Alrighty, now that we have that important business out of the way, I bet you're wondering what a Goddess of the Underworld does all day besides star in books, take souls to their final resting place, and watch reruns of The Love Boat.
Yep! You guessed it. I sit around being awesome! (And super evil.) I also answer a lot of fan-mail.
So what's the one question I get asked the most? You guessed right again! "When will the world end?" To which I respond, "Who the hell cares? You're all going to die anyway." And when they do go, those who've behaved will be rewarded greatly and sent to the big garage sale in the sky where they can peruse other people's useless crap for all eternity. As for those who misbehave, well those naughty little mortals get sent to my very special purgatory. Mojitos may be involved. And Polka music, too. Okay, it's a huge party and way cooler than that other place. The moral of the story being…stay naughty, my friends!
What else is on my mortal-peep's minds? Let's see here…Dalitza, one of my many naughty followers, would like to know if TOMMASO finally gets his woman or if this book is another one of my tricks.
Okay, girl, all Auntie Cimi can tell you is that Tommaso has a lot going in his favor:
He's freaking hot
He's hung like a fire hose
He dresses nice
He behaves like a gentleman
He can cook
He's lethal
And he's freaking hot. Yes, I said it twice because he gives me the urge to take off my panties! (If I were wearing any. And weren't already mated to an ex-pharaoh.)
On the other hand:
He is turning into a vile, evil Maaskab (think Predator meets evil Mayan priest meets roadkill—it's not good).
The clock is ticking
And he may have kidnapped and tormented (totally by accident) the one woman who's meant to save him.
So, my precious weaklings, you can already see that it's an uphill battle. But so is the journey of love; full of potholes, hiccups, and distracting garage sales. In the end, it tis what we make of it.
Until we meet again!
Cimil
#GodOfWine #MakeItDirtyMimi!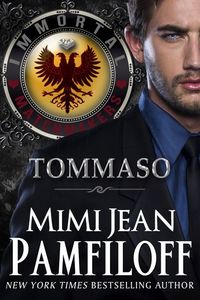 From New York Times Bestseller Mimi Jean Pamfiloff…
TOMMASO, Book #2, Immortal Matchmakers, Inc. Series (Standalone)
SOMETIMES, HOT MEN CAN BE REAL MONSTERS…
Tommaso Fierro is used to the finer things in life—nice suits, nice car, nice house. Okay, his past isn't so nice, but that's in the past. Or at least it was until he blacked out after meeting the woman of his dreams.
Annnd possibly capturing her.
Annnd possibly terrorizing her before she got away.
Annnd discovering that he's turning into a horrible creature he loathes with all his heart.
Luckily, there's a cure. Unluckily, it will require him to track this woman down and convince her to give him a second chance. But if he finds her, will she ever believe that he's really not a monster?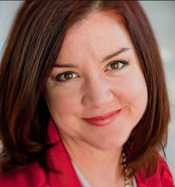 MIMI JEAN PAMFILOFF is a USA Today and New York Times bestselling romance author. Although she obtained her MBA and worked for more than fifteen years in the corporate world, she believes that it's never too late to come out of the romance closet and follow your dream. Mimi lives with her Latin Lover hubby, two pirates-in-training (their boys), and the rat terrier duo, Snowflake and Mini Me, in Arizona. She hopes to make you laugh when you need it most and continues to pray daily that leather pants will make a big comeback for men