"Hey." My mouth went dry. Staring out at the city, I said, "So, um. I talked to Nate. About what's going on."

"Oh." Something rustled in the background. Was he still in bed? I wasn't even sure when he got up these days. "Um. How did he take it?"

"As good as we could've expected, I guess."

Theo exhaled. "I should call him. It might be good for him to hear from both of us."

"Yeah." I turned around, watching Nate's sleeping form through my semitransparent reflection. "Give him a little while, though. He's not up yet."

"He's—" Theo paused. When he spoke again, his voice was cold. "So he's still there."

"Yeah, he's—" I faced the city again. "Is that a problem?"

"No." His tone suggested it clearly was a problem. "Just…could you pass the message along for him to call me when he has a chance?"

I ground my teeth and tried not to get defensive. If I'd been the one in his position, five hundred miles away while Theo broke the news to Nate, I'd probably not feel great about the situation either. "I'll tell him."

"Thanks."

Silence set in. I fixed my gaze on the road below, tracking some cars as they drove past the hotel. It was something to focus on. Something besides this uncomfortable silence that I didn't know how to break.

Theo beat me to it anyway. "I should go. Zach will be here any minute."

I winced. "Okay. I just wanted to let you know. And I'll have him call you as soon as he's got some coffee in him."

That brought a faint laugh out of him. "Sounds good. Talk to you later."

"Talk to you later."

I hung up, rested my elbows on the railing, and pressed my thumbs against my forehead.

Well. This was all just getting more fun by the second, wasn't it?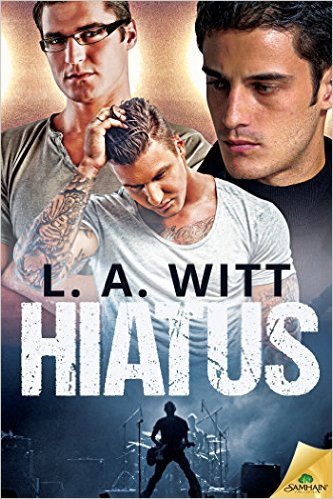 Three's a disaster when things come unraveled.
Rock star Nate Keller is on top of the world, but his headlining tour has one drawback. It keeps him away from his boyfriends, Theo and Cameron, for weeks at a time. Yet after four-and-a-half years—and a lot of hard work—the trio is still going strong.
But then Cam comes to visit with devastating news. After seventeen years together, he and Theo have agreed to a trial separation. Nate tries desperately to fix his lovers' broken relationship, but there's only so much he can do from the road.
At home, Cam tries to carry on, but feels like his whole life is spiraling out of control. Theo struggles to cope with the split as his depression worsens. They're both spinning their wheels, quickly losing hope they can keep it together—and keep the man they both still love.
Desperate, Nate drops everything in a last-ditch attempt to pull their trio back together before they hit rock bottom. Except their love could already be shattered beyond repair.
Warning: Contains two men who must face how broken they are before they can fix their failing marriage, and the man who loves them both—but doesn't know how to save them.
Romance Gay | Gay / Lesbian [Samhain Publishing, On Sale: July 19, 2016, e-Book, ISBN: 9781619233409 / eISBN: 9781619233409]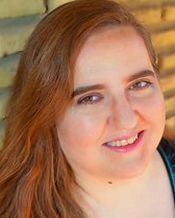 L.A. Witt is an abnormal M/M romance writer who has finally been released from the purgatorial corn maze of Omaha, Nebraska, and now spends her time on the southwestern coast of Spain. In between wondering how she didn't lose her mind in Omaha, she explores the country with her husband, several clairvoyant hamsters, and an ever-growing herd of rabid plot bunnies. She also has substantially more time on her hands these days, as she has recruited a small army of mercenaries to search South America for her nemesis, romance author Lauren Gallagher, but don't tell Lauren. And definitely don't tell Lori A. Witt or Ann Gallagher. Neither of those twits can keep their mouths shut…