Life is the one gift every human being has in common. It is the most sacred gift any of us will ever be given.
And the most fragile.
I wrote MURDER FOR EMILY'S SAKE because I wanted to entertain and engage readers in a way that celebrates the sanctity of life in all its various stages—the unborn, the newly born, children, teens, and adults of all ages. And I wanted to take readers on a thrill-ride that grabs their hearts and minds and leaves them thinking about whether life should be respected, protected, honored, and cherished. Also, my goal was to show that there are forces that threaten life—things like disease, sickness, evil actions of others, and even our own bad choices.
I hope that readers will consider how we can honor life by the way we love and help one another, and the way we take care of those in need. And I hope readers will take time to see their own lives as a valuable gift from God.
MURDER FOR EMILY'S SAKE encourages readers to consider what it is they treasure most. During the process of writing this book, I had to take inventory of things in my life that were important to me. My list included things like faith, life, family, friends, my job, my dreams. I had to ask myself WHY I treasured these things. Then I had to be brutally honest with myself and consider HOW I was treating the people and things I claimed were important to me. I had to ask, "Do I really appreciate, not just life itself, but the many gifts each day contains? Do I take time to see and appreciate God's fingerprints in the miraculous and the mundane? Do the people I love really know they are precious to me? Am I grateful for all I have, or are my thoughts consumed by thoughts of the things I don't? Do I love people unconditionally or do I make them feel like they must live up to some standard to really have my love and respect? If I truly believe that life is a sacred and precious gift, what am I doing to enrich the lives of others?"
I had to wrestle with those questions, and others. Some of the answers were painful.
MURDER FOR EMILY'S SAKE was a project that captured my heart and soul. I hope that comes through in the story. I hope that when you read it, the story will capture yours as well. I hope it will make you laugh, cry, think, and feel. And I hope it will leave you asking, "What are the things I treasure most?"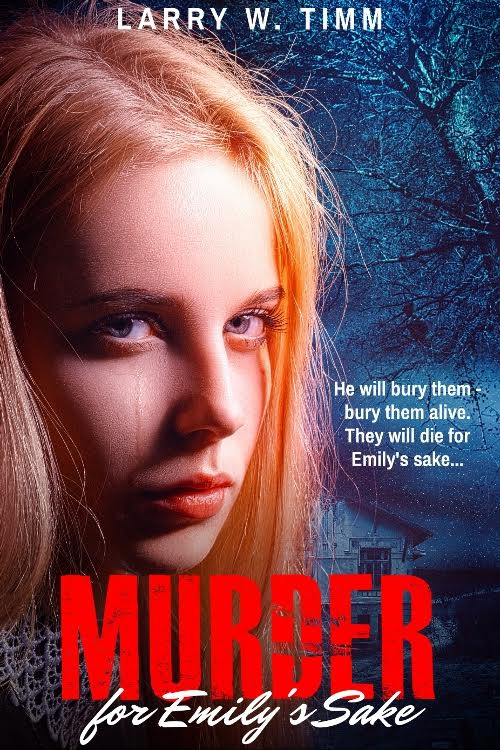 On a moonlit night in Wichita, Kansas, a tormented father stands by the grave of his teenage daughter, Emily, and makes a chilling vow to avenge her death. Once he gets his hands on the three women he holds responsible for his daughter's death, they will regret the day they met Emily outside the abortion clinic. He will expose a dark secret. He will bury them, as he buried Emily. Bury them alive. And after their caskets are in the ground, they will die … for Emily's sake.
Inspirational Mystery [Lighthouse Publishing of the Carolinas, On Sale: May 11, 2017, Paperback / e-Book, ISBN: 9781946016027 / ]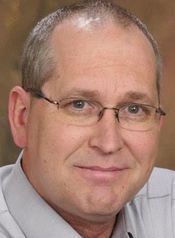 Larry W. Timm is a husband, father, preaching minister with the Morton Christian Church (Morton, Illinois), and writer who loves creating stories with heart, soul, and high doses of adrenaline.