The other day my son was talking about all the things (for good or bad) you can learn to do or make online.
"Careful that you don't end up on some government list," I joked until he looked meaningfully at me.
Oh. Right.
I cringe to think what someone would make of my searches through the years, which have included:
The life of Blood Countess Elizabeth Bathory, the most prolific female serial killer of all time who purportedly bathed in the blood of virgins.
How much virgin's blood it takes to constitute a bath
The Order of the Dragon
How to tie fly-fishing lures
Whether one can make a living hand-tying fishing lures
How to play the ancient Egyptian board game Senet
First Century public latrines
What the uh, toilet paper options were in 1st Century public latrines
Secret tunnels beneath Budapest's Castle Hill
Secret tunnels in Zagreb
Secret tunnels in Jerusalem
Ancient Glagolitic
Paleo-Hebrew alphabet
Sabaean alphabet
How long it takes to get a caravan of 600 camels from Yemen to Israel
Leprosy
Heart conditions
A bunch of random diseases
Pretty much anything that can go wrong in pregnancy
How stinky a dead body would be after three days
Whether it's possible to strangle someone with their own shirt
How fast one dies from Japanese ritual suicide
How many kids a 900 year-old woman could produce
Mitochondrial DNA
UV Tattoos
Where Solomon might have gotten his gold
Where the Queen of Sheba got her gold
Where all this gold came from, anyway
The importance of myrrh in mummy preparation
Phoenician sea snails
The future of memory erasing science
Skiptracing
Escaping the grid
Evasive driving
How to disappear
So many twisted rabbit trails—most lately as I've written this latest duology about the descendants of the Blood Countess whom I later learned I'm related to! Sometimes all that research yields a little more than I expected.
Descendants of the House of Bathory #2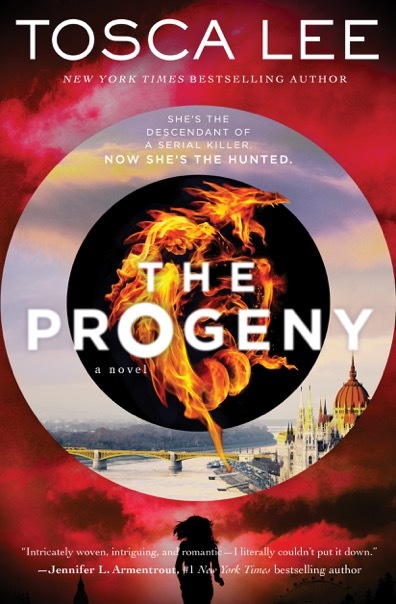 From New York Times bestselling author Tosca Lee comes the much-anticipated, high-speed sequel to The Progeny.
Face-to-face with her past, Audra Ellison now knows the secret she gave up everything—including her memory—to protect. A secret made vulnerable by her rediscovery, and so powerful neither the Historian nor the traitor Prince Nikola will ever let her live to keep it.
With Luka in the Historian's custody and the clock ticking down on his life, Audra only has one impossible chance: find and kill the Historian and end the centuries old war between the Progeny and Scions at last—all while running from the law and struggling to control her growing powers.
With the help of a heretic monk and her Progeny friends Claudia, Piotrek, and Jester, Audra will risk all she holds dear in a final bid to save them all and put her powers to the ultimate test. Love, action, and stunning revelation reign in this thrilling conclusion to The Progeny.
Inspirational Mystery | Inspirational Historical | Inspirational Romance [Howard Books, On Sale: May 2, 2017, Hardcover / e-Book, ISBN: 9781476798677 / eISBN: 9781476798684]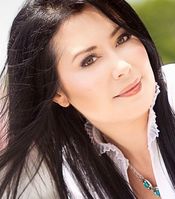 Tosca Lee is the award-winning, New York Times bestselling author of THE PROGENY, ISCARIOT, THE LEGEND OF SHEBA, DEMON: A MEMOIR, HAVAH: THE STORY OF EVE, and the Books of Mortals series with New York Times bestseller Ted Dekker (FORBIDDEN, MORTAL, SOVEREIGN). A notorious night-owl, she loves watching TV, eating bacon, playing video games and football with her kids, and sending cheesy texts to her husband.
You can find Tosca at ToscaLee.com, on social media, or hanging around the snack table.
FIRSTBORN, the highly-anticipated sequel to THE PROGENY, is available now! Visit toscalee.com/firstbornswag/ to claim your free book swag!