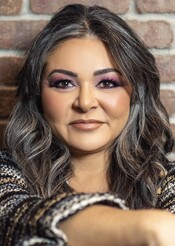 Yesterday, Harlequin released a press release revealing a seven–figure two–book deal with bestselling author Sylvia Day, which will launch a new line of books, 'Cosmo Red Hot Reads from Harlequin'.
The two books are going to be titled, Afterburn (available August 15, 2013) and Aftershock (available November 15, 2013), which will feature two "fun, fearless Cosmopolitan–type heroines as well as delicious, dangerous heroes," states Sylvia in the press release.
About Sylvia Day: Sylvia is a #1 New York Times bestselling author and #1 international bestselling author of more than a dozen award–winning novels sold in 39 countries. Best known for her erotic Crossfire series (featuring BARED TO YOU), a main competitor against 50 Shades of Grey. Author's website: www.sylviaday.com
About 'Cosmo Red Hot Reads from Harlequin': Harlequin will publish two original 'Cosmo Red Hot Reads from Harlequin' per month, beginning in August 2013. The novels will feature strong narratives centering on modern young women living the free–spirited and outgoing lifestyle espoused by the international magazine. The ebooks will bear both the Cosmopolitan and Harlequin logos on their covers and will be shorter in length (approximately 30,000 words per title). Available wherever e–books are sold. Click for original press release.