1–What's the name of your latest release? 
A Highlander is Coming to Town
2–What is it about?
Set in Highland, Georgia during Christmas, it features a Scottish lass who needs a Christmas miracle and a Southern gentleman who is doing his best to deliver one.
3–What word best describes your heroine?
Secretive
4–What makes your hero irresistible?
He is a truly nice guy.
5–Who are the people your main characters turn to when they need help?
My hero turns to Anna and Iain (the h/H of A Highlander in a Pickup.) My heroine is caretaker for an elderly widow, Ms. Meadows. They become like family.
6–What do you love about the setting of your book?
Highland, Georgia reinvented itself as a Scottish village to survive and holds a Highland festival every summer and now a Burns Night party to celebrate Christmas. It's a slice of Scotland in the heart of the Blue Ridge Mountains. It was inspired by Helen, Georgia, a German-themed town that celebrates Octoberfest every year.
7–Are you a plotter (follow an outline) or a pantster (write by the seat of your pants)?
A pantster who wishes I could plot. I've taken classes… read the how-to books… made outlines… and invariably my characters end up giving me the finger and doing what they want.
8–What is an ideal writing day for you? 
Whatever the opposite is of being stuck in quarantine with the family! Lol.
9–Do you listen to music while you write, need total silence, or do you have the TV on?
I need total silence which is why it's tough for me to write with the husband and kids underfoot, but somehow, I'm managing.
10– How do you approach research?
For my contemporaries, I follow the old adage "write what you know." I grew up in a small town in Tennessee, so I understand small town Southern life. For my historicals, a combination of reference books and on-line searches.
11–What is your publishing journey story?
I began writing Regency historical romances when my youngest started school. I had never written a book before. I sat down and had a draft of my first historical, An Indecent Invitation, in six weeks (It was terrible by the way! I revised it a dozen times, at least.) Eventually, my first two historical manuscripts got me an agent who suggested I write a contemporary romance while my historicals were on submission to publishers. I ended up getting offers on two historicals and a three-book contemporary series within two months! I'm still writing in both genres.
12–Do you have critique partners/writing groups you want to give a shout-out to? 
My closest group of writing friends all finaled in the Golden Heart™ contest with me in 2014. We were all unpublished at the time, and it's been amazing to watch one after another of us get published! We are still in almost daily contact with one another.
13–What're the most frustrating things about being an author?
Outside forces in the publishing industry that pull me away from the actual work of writing.
14–What's your favorite scent?
Honeysuckle which is in bloom right now in South Carolina!
15–What movie will you watch no matter what if it's on TV?
Romancing the Stone
16–Do you like breakfast, lunch, or dinner best?
How about breakfast for dinner?
17–What's one thing you wish you knew more about?
Totally random (and not related to anything I'm writing), but the history behind the Israeli-Palestinian conflict.
18–What's the silliest thing you've recently done?
Volunteered to foster a puppy! Shew! I forgot how much work they are. (But our foster pup sure is cute 🙂
19–What can readers expect from you next?
I have two contemporaries (An Everyday Hero and A Highlander is Coming to Town) and at least three historicals in the Spies and Lovers series out in 2020!
20–How can readers reach you?
Facebook: https://www.facebook.com/AuthorLauraTrentham
Or join my reader group: https://www.facebook.com/groups/1733284316920632/
Twitter: https://twitter.com/LauraTrentham
Pinterest: https://www.pinterest.com/lauratrentham/
Sign up for my newsletter:
https://landing.mailerlite.com/webforms/landing/w7o6b1
Follow me on Bookbub for new release or sale announcements: https://www.bookbub.com/authors/laura-trentham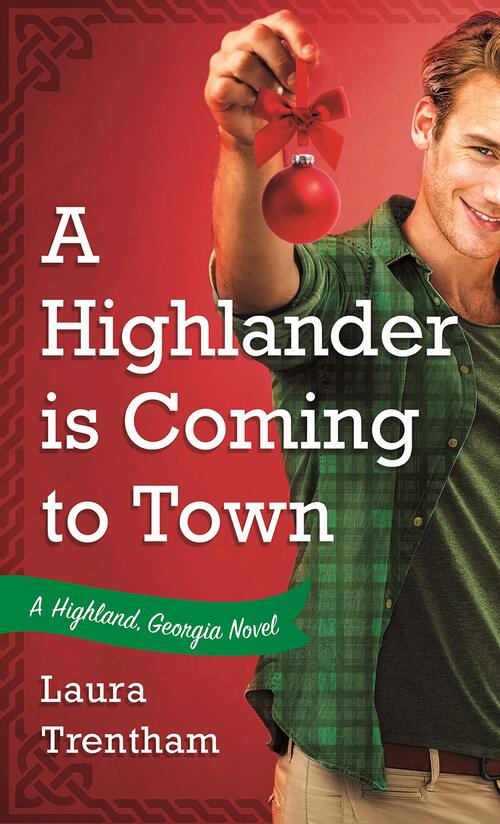 The third book in the Highland, Georgia romantic comedy series from Laura Trentham, A Highlander is Coming to Town, full of love, laughs. . . and highlanders!
You better watch out. . .
Holt Pierson is dreading Christmas. His parents absconded to Florida for the season and left him to handle the family farm which will be his one day–whether he wants it or not. Driven by duty, Holt has always followed the path expected of him. But lately, he's been questioning what he wants and where he belongs. Will assuming the responsibility of the Pierson farm make him happy or is there something–or someone–else out in the wider world calling to him?
To Claire Smythe, the Scottish lead singer of a touring band, Highland, Georgia, is the perfect place to hide . . . until a very handsome and deeply curious Holt begins to ask all the questions Claire doesn't want to answer. As Holt draws Claire out from under and into the fabric of small-town life, can Claire put the past behind her and embrace the unexpected gifts of the season–including the new and lasting love?
"Laura Trentham creates a romance that is both extremely sensual and phenomenal."
—Fresh Fiction
Romance Comedy | Romance Holiday [St. Martin's Paperbacks, On Sale: September 29, 2020, Paperback / e-Book, ISBN: 9781250315052 / eISBN: 9781250315069]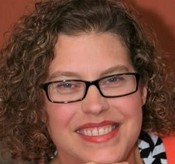 Laura Trentham was born and raised in a small town in Northwest Tennessee. Although, she loved English and reading in high school, she majored in Chemical Engineering (in order to avoid becoming a starving artist!) and worked in a hard hat and steel toed boots for several years. Now living in South Carolina with her husband and two children, she writes historical and contemporary romances that are a little dark, a little funny, and a whole lot of sexy.