Have you ever planned something so perfectly, only to have it be a complete flop?
On the other hand, have you had something randomly brilliant happen that came at the right time because you were in the right place?
TheBook Magic Mysteries, for me, is that bit of random brilliance.
The beginning of the Book Magic Mysteries started about three years ago with a neighborhood walk. I was with my good friend and fellow mystery writer, Wendy Lyn Watson. On this walk, she had been musing about a book idea featuring a bibliomancer.
Being a book lover, I was immediately hooked by the idea. I insisted that she write this book, but adulting got in the way (in the form of other book contracts and Wendy's day job as a professor).
Fast forward to 2020. Wendy and I were talking from afar (I moved to North Carolina, and Wendy is still in North Texas) and the bibliomancy series came up during our conversation. One thing led to another, and pretty soon we were plotting an epic series that spans two coasts, features cousins Cora Lane and Pippin Lane Hawthorne, and centers around the Lane women's gift (or curse) of bibliomancy.
Wendy's idea from three years prior had suddenly become a reality that we were both going to dive into. It has, 100%, been the best thing to come out of 2020 for both of us.
Murder in Devil's Cove begins the series. Pippin and Grey inherit their parents' old house on the Outer Banks island of Devil's Cove. They discover an old secret (or two, or three) and a horrifying crime. Pippin has to tap into her family's gift (that bibliomancy thing) in order to get to the truth about the past.
I. LOVE. THIS. BOOK.
I don't say that lightly given the fact that I've written 21 books now. That random idea that Wendy had so many years ago, and the equally random conversation that brought that idea back into the present at a time when we were both ready, willing, and excited to write, has resulted in, what I think, is a completely original book series that we're executing in a unique way.
Murder in Devil's Cove, written by me, releases tomorrow! (Hurry and go grab your copy!!)
Death at Cape Misery, written by Wendy, releases on December 1st. It continues the series mystery that begins in Devil's Cove, but this book introduces Cora Lane and her life on the Oregon coast.
Murder at Sea Captain's Inn, Pippin's continuing story, will be out in the spring, followed by Cora's continuing story in the summer.
Wendy and I will wrap up the series mystery by writing the final book together (where Pippin and Cora come together).
If Wendy and I had sat down and tried to plan something like this, I'm not sure we could have come up with anything near as exciting as the Book magic Mysteries. Randomness for the win!
I hope you'll dive into the Book Magic Mysteries, beginning with Murder in Devil's Cove.
Happy Reading!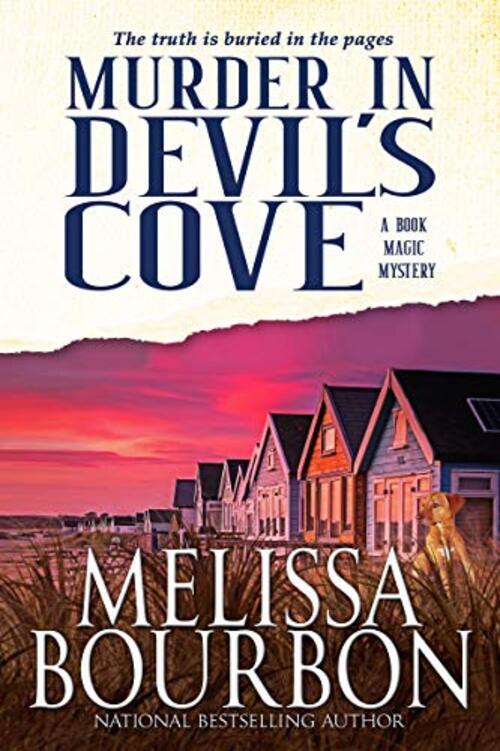 A traditional mystery with a cozy twist
Two best-selling authors, one magical universe.
In the Book Magic Mystery Series, best-selling authors Melissa Bourbon and Wendy Lyn Watson bring you the story of cousins Pippin Lane Hawthorne and Cora Lane.  The cousins live on opposite coasts (Pippin in Devil's Cove, North Carolina, and Cora in Laurel Point, Oregon), but they share the family gift of bibliomancy:  the ability to foresee the future and unravel the past with the help of the books we love. Join Pippin and Cora as they use their otherworldly power to solve mysteries in their respective worlds.
Every book tells two stories—one written on the pages with pen and ink, and one woven into the paper, a story of the soul. The Lane women have the gift of bibliomancy. They can read them both.
Almost everyone in the Lane family line dies young. The gift of bibliomancy tells their story before the deaths happen. But Cassie Lane doesn't see it as a gift. For her, it is a curse. As soon as she's able, she leaves Laurel Point, Oregon, running from her past and her fate, ending up in the Outer Banks of North Carolina. There she meets Leo Hawthorne and lives a perfect life with him in an old Sea Captain's house.
Perfect, that is, until Leo vanishes at sea.
After an old copy of Moby Dick foretells Leo's death, Cassie forbids all books from the lives of her children with Leo. But when twins Pippin and Gray discover a secret room where their father hid away books that were special to him, long forgotten secrets surface, an old crime comes to light, and everything Pippin thought she knew is turned upside down.
Now twenty-five years later, Pippin must learn how to be a bibliomancer if she is to figure out what happened to her father and stop another murder from happening in Devil's Cove.
Mystery | Mystery Paranormal [Lake House Press, On Sale: September 22, 2020, e-Book, / ]
'Book Magic' adds intriguing element to cozy mystery debut…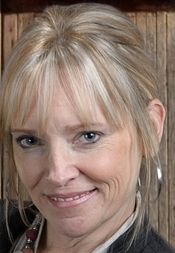 Melissa Bourbon is the national bestselling author of nineteen mystery books, including the brand new Book Magic Mysteries, a collaborative series with author Wendy Lyn Watson, the Lola Cruz Mysteries, A Magical Dressmaking Mystery series, and the Bread Shop Mysteries, written as Winnie Archer. She is a former middle school English teacher who gave up the classroom in order to live in her imagination full time. Melissa, a California native who has lived in Texas and Colorado, now calls the southeast home. She hikes, practices yoga, cooks, and is slowly but surely discovering all the great restaurants in the Carolinas. Since four of her five amazing kids are living their lives, scattered throughout the country, her dogs, Bean, the pug, Dobby, the chug, and Jasper, a cattle dog/lab keep her company while she writes. Melissa lives in North Carolina with her educator husband, Carlos, and their youngest son. She is beyond fortunate to be living the life of her dreams.