I blame pets for my love of romantic comedies.
When you grow up with cats and dogs, you fall in love at an early age, and you laugh at an early age.
Allow me to explain.
Cats are just funny — and, please, I mean this with great affection for felines, but is there anything funnier than a cat falling off a windowsill, a couch, a shelf? That's comedy gold, my friends.
As for dogs, well, quite simply, they teach you how to love.
As an aficionado of pets from an early age, I was clearly destined to love romantic comedy. I love watching rom-coms, I love reading rom-coms, and I sure as heck adore writing them. Usually with a dog by my side.
Some of my favorite romantic comedies released this year, and some are tried-and-trued favorites. Here are five rom-coms I love.
Giveaway
What are your favorite rom-coms — tell me below and two readers will win paperback copies of BIG ROCK!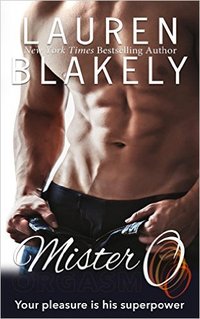 Just call me Mister O. Because YOUR pleasure is my super power.
Making a woman feel 'oh-god-that's-good' is the name of the game, and if a man can't get the job done, he should get the hell out of the bedroom. I'm talking toe-curling, mind-blowing, sheet-grabbing ecstasy. Like I provide every time.
I suppose that makes me a superhero of pleasure, and my mission is to always deliver.
But then I'm thrown for a loop when a certain woman asks me to teach her everything about how to win a man. The only problem? She's my best friend's sister, but she's far too tempting to resist–especially when I learn that sweet, sexy Harper has a dirty mind too and wants to put it to good use. What could possibly go wrong as I give the woman I've secretly wanted some no-strings-attached lessons in seduction?
No one will know, even if we send a few dirty sexts. Okay, a few hundred. Or if the zipper on her dress gets stuck. Not on that! Or if she gives me those f*&k-me-eyes on the train in front of her whole family.
The trouble is the more nights I spend with her in bed, the more days I want to spend with her out of bed. And for the first time ever, I'm not only thinking about how to make a woman cry out in pleasure –I'm thinking about how to keep her in my arms for a long time to come.
Looks like the real Adventures of Mister Orgasm have only just begun….
**MISTER O is a standalone romantic comedy and it follows supporting characters first introduced in BIG ROCK**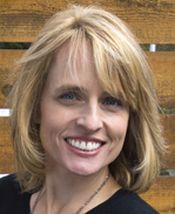 Since self-publishing her debut romance novel CAUGHT UP IN US three years ago, Lauren Blakely has sold more than 1 million books. She is known for her sexy contemporary romance style that's full of heat, heart and humor. A devout fan of cake and canines, Lauren has plotted entire novels while walking her four-legged friends. She lives in California with her family. With nine New York Times bestsellers,her titles have appeared on the New York Times, USA Today, and Wall Street Journal Bestseller List more than three dozen times. Her bestselling series include Sinful Nights, Seductive Nights, No Regrets, Caught Up in Love and Fighting Fire. She recently released BIG ROCK, a sexy standalone romantic comedy that became an instant New York Times Bestseller. In the late spring, she'll release MISTER O, another standalone romantic comedy.