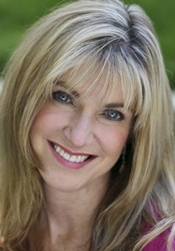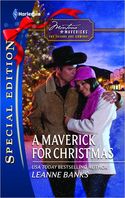 I'm so excited to be part of the fabulous Montana Mavericks series.  I love that it's set in a small town in Montana and the way everyone knows a little bit about everyone.  Not everything, but a little bit.   The heroine in the book, Abigal Cates, is part of a big family.  She has several older sisters and one younger brother.  One of her sisters, Laila is a beauty queen and actually dated Cade Pritchett, the man that Abigal has secretly been in love with for ages.
Abigal makes some pretty bold moves and finally gets Cade to look at her as more than everyone's favorite little sister.  But he realizes he's not right for Abigal and breaks off their relationship.  This is devastating for poor Abigal and she instinctively turns to her sister Laila, who offers her a place to sleep for the night, a cup of tea with honey and booze, and a lot of sympathy and encouragement.
This started me thinking.  Are there people in your life that you stepped up and encouraged when they were down?  How did you do it?  Flip side, are there people in your life that encouraged you when you were down?
One responder will receive a $10.00 Amazon Gift Certificate!
RT Book Reviews calls A MAVERICK FOR CHRISTMAS  "… a fun and captivating read."  You can read an excerpt here.
If you get a chance to read Cade and Abigal's story, I would love to hear from you.  Please write me at leannebbb@aol.com You can also find me on facebook and at www.leannebanks.com
To comment on Leanne Banks's blog please click here.