We asked the authors of the 425 Madison Ave series about their favorite parts of the 425 Madison world. Join the group during each release about the best parts of the series!
My next release is a sweet but emotional best friends to lovers! Here's a little to expect from Must Love Forever:
An Irish hottie – CHECK
New York – CHECK
Lover of all things pink – CHECK
Suspense – CHECK
Crazy funny side characters – CHECK
Bianca and Mick will grab your hearts with both the history they share and the love they build!
My favorite 425 Madison neighbor is:
I love Mallory Greer. She is seen in both Must Love Coffee as Gwen's close friend and as a true confidant to Bianca Rodriquez.
The 425 Madison favorite mode of transport:
I love the subway. There are so many cool things about the subway, but the coolest is to be able to people watch. And Bianca loves to take it because it means she's not walking around in her pink heels.
My Must see NYC landmark:
I personally love Central Park because there are so many fun things to do there. In Must Love Coffee, they go to the Central Park Zoo and to ride bikes. In Must Love Forever, they go there to hang out, just catching up on lost time.
My favorite thing about city life, in real life:
I personally love New York for so many reasons but in my books, I always talk about how they can eat anything in the city from Pizza to Thai and everything in between.
What is my favorite thing about being part of the 425 Madison series?
I've become close with several authors in this series and for that, I'm very grateful.
—
COMMENT TO WIN: Where do you want to visit in NYC? Leave a comment with your answer and you'll be entered to win a $5 Amazon gift card + eBook copy Must Love Coffee (425 Madison Avenue Book 1). Good Luck! 
—
425 Madison Avenue Book 11
A 425 Madison Book
Bianca
Handsome husband–check.
Beautiful house–check.
Wonderful life. . . I could never put a check next to this.
Through it all, I longed for a different life. With a man I had called my best friend. A man who is not my husband.
When the unspeakable happens and I'm left alone, its Mick who is there to pick me up.
Mick
Not everything is meant to be.
Watching the woman who owned my heart start a life with someone else – broke me to the core.
But time goes on and I try too.
Until one phone call changes both our lives.
She could have been taken from me forever. Instead, a tragic accident takes away the only man I thought ever made her happy.
When she starts over again, in my city, in my home; sharing slivers of her story with me it's then that I learn not everything is as it appears.
None of this matters though, when I've been given a second chance to prove we're meant to be.
After all, 425 Madison is the perfect place to fall in love.
Romance Contemporary [Self Published, On Sale: January 27, 2020, e-Book, / ]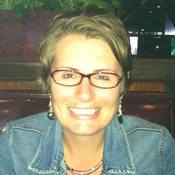 Leigh Lennon is a mother, veteran and a wife of a cancer survivor. Originally with a degree in education, she started writing as an outlet that has led to a deep passion. She lugs her computer with her as she crafts her next story. One could say she loves pretty nails, big earrings, and spiky hair. She can be found drinking coffee or wine, depending on the time of the day.