1–What is the title of your latest release?
2–What is it about?
Once a former Texas Ranger, Sam Legend has retreated from family, friends–and life–and settled in the northernmost reaches of the Texas Panhandle. He's unable to come to terms over the loss of his young wife and throws himself into a new venture of forging knives. All he wants is to be left alone and forget all about any happy celebration, most of all Christmas. But Cheyenne Ronan refuses to let him. She sees his wounded soul and is driven to try to help him. Christmas is no time to be alone, wallowing in misery. Beneath his long hair and unkept appearance is a man worth saving and she's just the woman to do that. But she has secrets of her own. As Christmas approaches, they have to work together to put another broken family back together and find Christmas is filled with miracles and unexpected love.
3–What do you love about the setting of your book? 
The starkness of the Panhandle with it's harsh winters and heavy snows seemed the perfect place for a man to disappear into. It has high mesas, sweeping vistas, and is filled with deep ravines and gullies. I lived there for a time and know the area well which helped a lot. The atmosphere soaked into my blood.  
4–How did your heroine surprise you? 
She's tougher than I first thought. But after she told me her story, I could see the grit beneath her pretty features. She's had it rough but that doesn't stop her from wanting to move on. She also has a deep, abiding love for children. Cheyenne is willing to do whatever it takes when she's fighting for her life and there is no one more dedicated and loyal to those she loves. 
5–Why will readers love your hero? 
Anyone who loves wounded heroes will love Sam Legend. He's suffered great loss. He's also a fierce protector and that shows when he comes to Cheyenne's aid. No one hurts his friends and gets away. And he has these gorgeous muscles toned from pounding hot steel with a hammer. Oh man! Sam is rugged and sexy and he loves children and animals.  
6–What was one of your biggest challenges while writing this book (spoiler-free, of course!)? 
My biggest challenge was giving Cheyenne enough softness so readers would like her. Early in the book, she seemed too hard and too opinionated and it took work to find the right balance. But I think she turned out great. 
7–Do you look forward to or do you dread the revision process? 
Although I always groan when I get revisions, I try to embrace them because I know this is when I put the magic in. The little tweaks, details, and phrases that add so much more to the story. This is a critical time and there's no skipping it.  
8–What's your favorite snack to have on hand while writing? 
I keep a drawer full of chocolate and pieces of Bit-O-Honey. Sugar gives me energy. That's my excuse and I'm sticking to it!
9–Where would you go for an ideal writer's retreat? 
The mountains of northern New Mexico and Colorado. The beautiful scenery feeds my soul.
10–What's the best piece of writing advice you've received? 
Perseverance is the secret to everything in life, not only writing. If a story or anything else isn't working, keep trying until you get it right. Giving up is not an option.   
11–Who is the fictional character you want to hang out with the most? (anyone in literature!)
Atticus Finch in To Kill a Mockingbird. Such an interesting character, a widower who's totally committed to finding justice even when it's immensely unpopular and one-sided. He loves his kids and is dedicated to doing the best he can for them which includes teaching them to accept others, no matter their station in life or skin color. 
12–What's one of your earliest book memories? 
My very earliest memory is of my brother who's seven years older reading to me. I can't remember which book it was but might've been Cinderella. I just remember the power of the words and how the story came alive. It was magical and I think that's where my love of books first began. 
13–If you had to write in a different genre, what would it be and why? 
I think I'd like to write suspense. I read a lot of those anyway. It takes talent to keep a reader on the edge of his/her seat and I'm not sure I could, but I love that. I'm not really into horror though. Just a nice suspense with twists and turns and a surprise ending. 
14–What song will automatically put you in a good mood? 
My Heroes Have Always Been Cowboys by Willie Nelson or any George Strait or Garth Brooks song. 
15–What is your favorite way to practice self-care?
Eat right, walk, and get plenty of sleep. All are so important.
16–What can you eat and never get sick of? 
Tex-Mex food. I grew up with that and it's still my favorite. Beef enchiladas with lots of melted, gooey cheese. Yummy! 
17–Will you share a favorite, recent-ish book you recommend? 
JACE or SONG FOR A COWBOY, both by Shasha Summers. These are the first two books of her Kings of Country series. Love, love, love them!! The thick, oozing sexual tension in these and her aching descriptions of these men provide some of the best writing I've ever read.   
18–Do you have any hobbies? 
I'm a rock hound. I love rocks! I also collect old coins. I love holding an old coin and trying to imagine whose pockets it was in. Or a rock from a historical site. I own a piece of pottery from the Wyoming site of the Sand Creek massacre and I try to imagine who it belonged to and what happened to them. 
19–Are you an early bird or a night owl?
Early bird mostly. I like getting up early and getting my day started. I tend to run out of steam as the hours pass. 
20–What can readers expect from you next? 
My next release is in March with A MAN OF LEGEND. (Not to confuse this with A Cowboy of Legend.) This story is about Crockett Legend, a judge now and the love he let get away. This deals with a feud between his Legend family and Paisley Mahone's. The Mahones have been trying to take the Lone Star Ranch for several years and it looks like they just might. If it wasn't for the feud, Crockett and Paisley would have a better chance at reconciling. All bets are off and the gloves are on. After this, I'll leave the Legend family behind and start a new series that I'm working on. I have lots more cowboys and happily ever afters in store.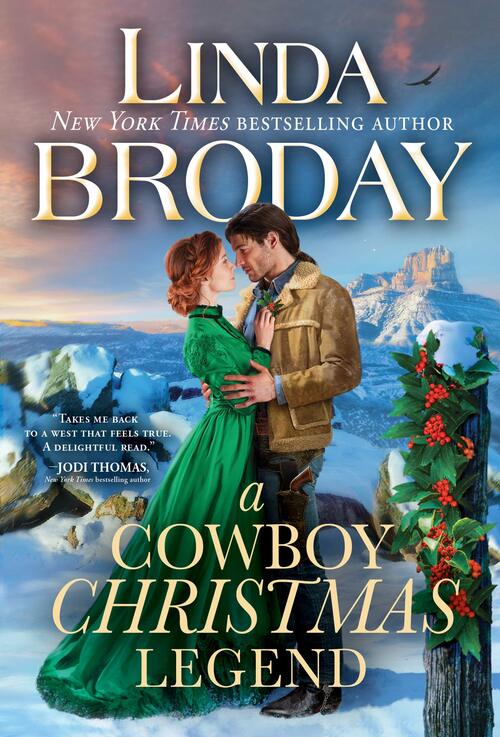 This stunning, emotional, and redemptive historical Western romance by bestselling author Linda Broday will leave you cozy and warm this Christmas season.
Devastated by grief, Texas Ranger Sam Legend II tries to make a new start in the Texas Panhandle. As a bladesmith, all he needs is a bed, a hot fire, and enough solitude to let him heal after the death of his wife. But when fiery Cheyenne Ronan comes blasting into his tent with accusations, he knows he won't be getting the peace he desires.
From the moment he meets Cheyenne Ronan, Sam's quiet life is anything but. Now he's hunting the men responsible for his wife's murder, tracking down a counterfeiting ring with the Texas Rangers, and caring for a family who finds refuge at her ranch. And with Christmas right around the corner, Sam's got his hands full. But with Cheyenne by his side, he's starting to wonder whether a second chance could be the stuff of Legend.
Romance Western | Romance Historical | Romance Holiday [Sourcebooks Casablanca, On Sale: September 28, 2021, Mass Market Paperback / e-Book, ISBN: 9781492693789 / eISBN: 9781492693796]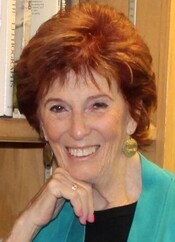 Romancing the West One Story at a Time
Linda Broday is a New York Times and USA Today bestselling author and makes her home in the Texas Panhandle on land the American Indian and Comancheros once roamed. She is a multi-published western historical romance author who lives and breathes cowboys and the American West way of life. Here in the panhandle it's very common to see cowboys, they've provided lots of inspiration. There's just something about a man in tight jeans, a Stetson and boots that gets her hot and bothered!
Linda grew up watching TV westerns back in their heyday and fell in love with the desperados, lawmen and strong men and women who portrayed the people who settled this wild land that offered so much opportunity for those who wanted to seek it. They taught her the values, the strength it took to survive and the tremendous will to keep going when things got tough. She loves writing stories about similar people who could've lived back then.
When Linda is not writing, She's scouring the internet looking for little tidbits to add depth to my stories. She has also been accused, quite unfairly she might add, of haunting museums and libraries. Linda's desire to keep history alive is what drives her and she can't imagine writing anything else.