I'm so excited to be here and share a brand new series called Men of Legend. TO LOVE A TEXAS RANGER is Book #1 so you get to start at the beginning. This first is about Sam Legend, a Texas Ranger and a lawman like you don't often see.
But let me introduce you to the Legend family. Stoker is the tougher-than-shoe-leather patriarch who rides herd over his boys and the huge Lone Star Ranch—one of the biggest in Texas.
Sam is the youngest of the brood and he clashes with his father a lot because of his need to keep moving. He was born with an obsession to see what's beyond the horizon.
Houston is the oldest (he always thought anyway.) He's more like his father than any of the three. Ranching is in his blood and there's no place he'd rather be. But he also shares Stoker's temperament and looks.
Luke is an outlaw who was born on the wrong side of the blanket. He's lived his whole life in poverty and shame while his father and brothers have everything. So yes, he's angry. But he's also been secretly keeping watch over Sam and keeping him alive.
In each series I write, a favorite character always emerges. In this one it's Luke because he's the underdog—the one to be ashamed of—the one to hide. His struggle hasn't been easy. His mother has died and his father is a stranger. He's not even sure he wants to get to know him so he keeps his heart sealed shut, even when Stoker tries to make amends. The truth is, Luke's mother kept his existence a secret from the man she loved so long ago.
Luke's character is very complicated. Though he's an outlaw with a price on his head, he lives by a code that he won't break. And though he's very angry, he's drawn to his family. He needs for someone to care about what happens to him—and someone to cry when he meets the hangman's rope. He goes by the last name of Weston but he harbors this secret dream of one day being a Legend. He decides early on that he won't take their name until he can do it with honor. And, in Book #1, he vows never to bring trouble to their door. When the law is on his heels, he stays far away. He carries a lot of powerful secrets. It took me a while to get him to open up, but I finally unraveled the huge ball of yarn and unlocked his heart.
The main reason he's my favorite of these Legend men is because I can relate to him. I know this man and ache for him. He's had such a horrible struggle. My upbringing has a lot to do with it. I, too, lived in poverty with no hope of making much of anything of myself. I know what it takes to make it through one more day, to go to bed hungry and cold. Hope was often the only thing that kept me from giving up. Luke has this same hope.
I hope you'll ride through the Western frontier with Sam in TO LOVE A TEXAS RANGER as he rescues a beautiful young woman from outlaws. I have to warn you, this story has more twists and turns than a bucking bronc so hang on tight. Sam doesn't have time to come back and get you. And you'll LOVE the juicy secrets.
Book #2 – Houston's story – will release in May 2017 with Luke's following in November.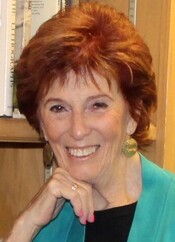 Romancing the West One Story at a Time
Linda Broday is a New York Times and USA Today bestselling author and makes her home in the Texas Panhandle on land the American Indian and Comancheros once roamed. She is a multi-published western historical romance author who lives and breathes cowboys and the American West way of life. Here in the panhandle it's very common to see cowboys, they've provided lots of inspiration. There's just something about a man in tight jeans, a Stetson and boots that gets her hot and bothered!
Linda grew up watching TV westerns back in their heyday and fell in love with the desperados, lawmen and strong men and women who portrayed the people who settled this wild land that offered so much opportunity for those who wanted to seek it. They taught her the values, the strength it took to survive and the tremendous will to keep going when things got tough. She loves writing stories about similar people who could've lived back then.
When Linda is not writing, She's scouring the internet looking for little tidbits to add depth to my stories. She has also been accused, quite unfairly she might add, of haunting museums and libraries. Linda's desire to keep history alive is what drives her and she can't imagine writing anything else.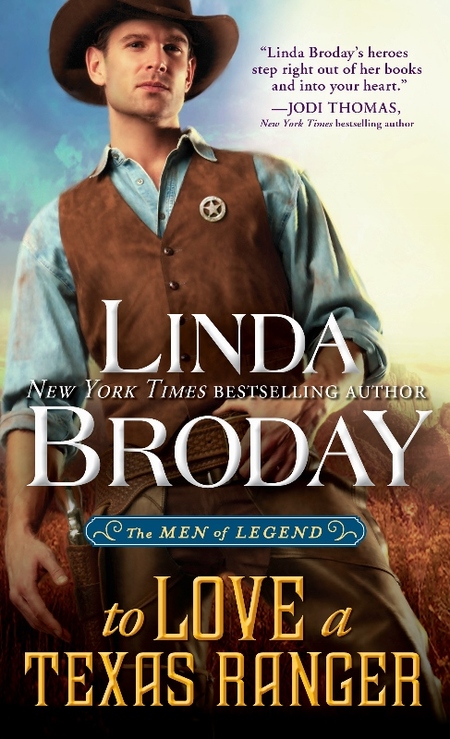 Gravely injured on the trail of a notorious criminal, Texas Ranger Sam Legend boards a train bound for his family ranch to recuperate…only to find himself locked in battle to save a desperate woman on the run. Determined to rescue the beautiful Sierra, Sam recruits an unlikely ally. But can he trust the mysterious gunslinger to fight at his side?
Sam is shocked to discover his new ally is not only an outlaw, but his half-brother. Torn between loyalty to his job and love of his family, Sam goes reeling straight into Sierra's arms. Yet just as the walls around his battered heart begin to crumble, Sierra is stolen away. Sam will risk anything to save her—his life, his badge, his very soul—knowing that some bonds are stronger than the law…and some legends were born to be told.
Romance Historical | Western [Sourcebooks Casablanca, On Sale: October 4, 2016, Paperback, ISBN: 9781492630173 / ]