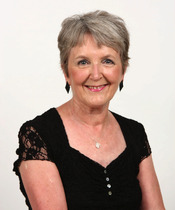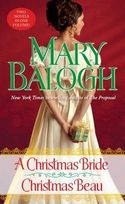 I have had the great pleasure of writing a number of Christmas novels and novellas, all of them set in Regency England. They are all love stories, of course, and therefore have a hero and heroine who fall in love in a happily-ever-after kind of way. But I have always contended that a Christmas romance ought to be not just a love story that happens to occur at that particular season, but one that happens because of the season. Christmas ought to be, in fact, almost a character in its own right, the very embodiment of love itself.
Christmas, even regardless of its religious significance, and regardless too of all the excesses of commercialism that do their best to stifle it in our own era, is that time of year when we celebrate all that is finest in human nature–the power of love and family and forgiveness and peace and goodwill and warm enjoyment of the company of loved ones coupled with a reaching out to those less fortunate than ourselves. Christmas is a time of joy and hope, a time we would all love to hold onto for all of the year to come and beyond if only it were possible. Somehow, in a fictional love story, it is possible.
It is the very best time of year in which to set a love story. Give me a pair of troubled lovers on the one hand, and give me Christmas on the other, set me down before my laptop, and I am in writers' heaven! In CHRISTMAS BEAU, for example, the Marquess of Denbigh seeks vengeance against the woman who broke their engagement and his heart a number of years ago. She is now a widow with two small children, and he sets out to lure her to a Christmas gathering at his country home so that he can make her fall in love with him and then break her heart. Christmas, however, has something of its own to say about such a foolish and misguided plan! And in A CHRISTMAS BRIDE, when Edgar Downes, having been forced to make an unhappy marriage to Helena, Lady Stapleton, takes his bride home to a large family gathering for Christmas, it is not so much their own efforts or the kindness of his family that make them realize that after all they belong together, but the wonder of Christmas itself.
Yes, indeed, a Christmas love story is a very special sort of romance. Leave a comment below, and have a chance to win autographed copies of A CHRISTMAS BRIDE/CHRISTMAS BEAU, A CHRISTMAS PROMISE, and the anthology THE HEART OF CHRISTMAS, which also contains novellas by Nicola Cornick and Courtney Milan. And have a happy Christmas!
To comment on Mary Balogh's blog please click here.