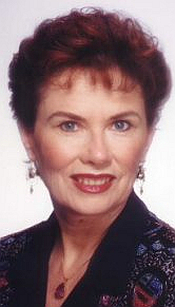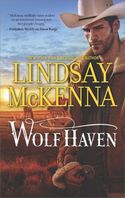 Audible.com has just signed a contract with Lindsay McKenna to produce audiobooks on ALL of her Wyoming Series! Plus, a second contract to create audiobooks on her two newest releases (titles to be announced later) for 2015. This is her "cowboy" series, set in Wyoming and mostly around the Jackson Hole area.
"I have a great fondness for this town and have spent many happy days on vacation in the Grand Tetons National Park which sits just north of Jackson Hole," Lindsay told Fresh Fiction staff. "And of course, there is Yellowstone National Park, another fifty miles up the road apiece. I've set some of my books in these and other locations that are found around there. I truly hope you enjoy these stories."
It is unusual for an audio company to take an author's entire back list. Usually they want only the present book.
For those who love audiobooks, stand by for Lindsay's entire Wyoming Series to be produced. More information as Audible.com begins to make them available.
Wyoming Series from HQN
SHADOWS FROM THE PAST, HQN, December 2009. Beginning of the new saga-series, The Wyoming Series Book #1. Kamaria Trayhern's book. Morgan's Mercenaries Saga. Book 42.
DEADLY IDENTITY, HQN, December 2010, Lindsay McKenna. Beginning of Jackson Hole, Wyoming Series, Book #2. Deputy Sheriff Cade Garner and Rachel Carson's story.
DEADLY SILENCE, HQN,  July, 2011. Wyoming Series Book #3. Casey Cantrell's story. Morgan's Mercenaries Saga. (Casey is a twin, youngest of the Alyssa and Clay Cantrell family)
THE LAST COWBOY, HQN, December, 2011. Wyoming Series, Book #4. Slade McPherson's story.
THE WRANGLER, HQN, July, 2012. Wyoming Series, Book #5. Jackson Hole, Griff McPherson story, (Slade and Griff are fraternal twins).
THE DEFENDER, HQN, November 2012. Wyoming Series, Book #6.
THE LONER, HQN, June 2013. Wyoming Series, Book #7. Ex-Navy SEAL is hero.
HIGH COUNTRY REBEL, HQN, August 2013. Wyoming Series, Book #8.
WOLF HAVEN, HQN, December 2014. Wyoming Series, Book #9.