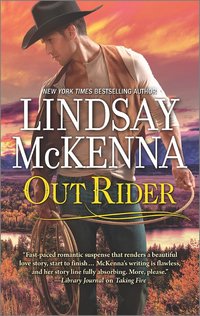 With her return to Jackson Hole, Wyoming, New York Times bestselling author Lindsay McKenna shows how love can find a way out of the darkness…
A fresh start—that's all Devorah McGuire wants. As a former Marine and current Ranger with the US Forest Service, she's grown accustomed to keeping others safe. But when the unthinkable happens, she can only hope that a transfer to Jackson Hole, Wyoming, will allow her to put the past behind her for good.
Dev's mentor at Grand Tetons National Park is fellow canine handler and horseman Sloan Rankin. He shows Dev the spectacular trails, never knowing the terror that stalks her every move. Despite her lingering fear, Dev feels an attraction for Sloan as wild as their surroundings.
With Sloan, Dev can envision a new life—a real home. Unless a vengeful man fresh out of prison succeeds in finishing what he started…