THE SEDUCTION OF KINLEY FOSTER is a book that gets into full swing when the heroine ends up on a plane full of individuals who sell guilty pleasures. You know – those sex toys you have stashed in a drawer near your bed. What? You don't have one of those drawers. What are you waiting for…get yourself some toys. No – you are not too old for such nonsense. I promise.
Now that we all have the same drawer, or are in the process of getting such a drawer, I thought I'd share with you my top ten guilty pleasures in life.
Calling in sick on a rainy day and reading a book from my to-be-read stack. I feel luxuriously sinful sitting by a window and listening to the rain and thunder while reading an awesome book on a day I should be at work. Not that I would ever do such a thing.
Having an evening at home alone and no one to cook dinner for. I don't mind cooking, but deciding on what to cook day-after-day-after-day wears me down. So any day I don't have to decide what to cook is blissful.
Dark Chocolate Dove bar every evening before bed. This is such a bad habit, but a habit I have no desire to break. Last night I had two.
Treating myself to the full package when getting a pedicure. I've spent most of my life trimming and painting my own toenails. Why I need to pay someone else is beyond me. BUT I love the luxury of having someone else give my feet the full pampering experience.
CoronaRitas – so many calories but oh so good. I blame my brother-in-law for this calorie-laden pleasure. He's the one who introduced me to my first CoronaRita. It's a margarita with a bottle of Corona turned upside down into the glass.
Buying a new book even though I have many in my TBR file. Ask anyone, my favorite birthday gift is a gift card to Barnes and Noble. I have enough books on my Nook and stacked on my shelves to keep me busy reading for several years, but still I buy more. The act of placing a stack of books on the counter to be purchased relaxes my reader soul. This morning I bought Dare To Take A Chance by Carly Phillips.
Buying office supplies. Can an author have too many highlighters? Or Ink Pens? Or sticky notes?
When I graduated from college, I wanted to take a class that was purely for myself, and I took a knitting class. Oh my gosh. Knitting is so relaxing. Especially on cold winter nights when it's snowing outside and there's a fire crackling inside and a chick flick is playing on the television. Knit one. Purl two.
Spending a weekend in my pajamas. Those weekends, when no one is coming over and I have no reason to get out of the house, are the weekends I spend in my pajamas. Which takes me to my second favorite birthday gift to receive– a pair of new pajamas.
My toy drawer. No explanation needed.
I hope you've enjoyed reading about my guilty pleasures. Tell me one of your guilty pleasures, and I'll put your name in a drawing for a $5.00 Amazon Gift Card.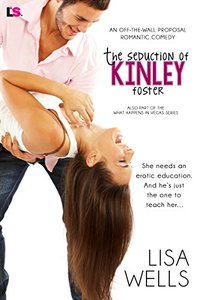 Librarian Kinley Foster wants to write erotic romance—the steamy, sexy, curl-your-toes kind of stuff. The problem? She desperately needs a little erotic inspiration. And at a romance convention in Vegas, she finds it…or rather him. The sizzlingly sexy guy who refused Kinley—and her virginity—when she was sixteen.
Now it's time for a little payback.
Literary agent Ian Thompson is a professional. Mentoring an aspiring author is one thing. Giving her a thorough and thoroughly satisfying sexy education is quite another. Especially when she's as stunning and deliciously curvaceous as Kinley. Yet Ian can't help himself when Kinley makes him a wager he can't resist. A wager that will tempt Ian to cross every professional—and every sensual—boundary in the book…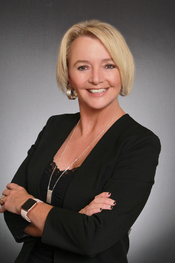 Lisa Wells always knew there would come a time in her life when she'd pursue her dream career as a romance author. This is that time. Before this moment, she's enjoyed a rollercoaster journey called – The Middle School Counselor – Dramas, Dreams, and Destinies. After many years of working with teenage girls, she knows when one comes in baffled because another girl hates her, the first question to ask is – "Did you steal her boyfriend?" Nine times out of ten the answer is some form of, "Yes but…." While Lisa enjoys working with adolescents, she writes for adults. Her books contain: Sex, Scowls & Sass.