You can craft a novel about a second chance at love, a young/first love, a May-December love, an older man meets young virgin love, surprise/chance meeting love, and set that anywhere.
Outer space…a Texas ranch…the fire or police department… a movie set…a giant corporation…backstage at a rock concert…in the thick of a motorcycle gang…in the future…or well back in the past…as long as the love story is front and center, most readers are not that particular about where it's happening.
However, as authors, we are always encouraged to make our worlds believable. And when we say "world" we mean that "setting," be it a humble small Southern town, or in the emergency room of a bustling metropolitan hospital. I'm sure you've read a book or three where the setting seemed off somehow, as if the author really didn't know enough about that world to set the story there but hopes that no one will notice. I'm one of those who notices, and tries to turn those mistakes into learning opportunities for my own books.
TAPPED (book one of the Brewing Passion Series from Totally Bound Publishing) is set in a world that I am intimately familiar with—but one that some readers go "uh, no thanks. I could care less about beer, sheesh, Liz give me a faceless, nameless New York corporation instead!"
If you would allow me a few moments worth of words to convince you otherwise, I'd say that the craft beer business—by all measures both booming and incredibly hip right now—is one of the coolest, most interesting, dare I say, sexy places around. It's made up of many layers—starting with the actual beer brewing which can be on a small, 100-gallon or so scale, all the way up to 50,000 "barrels" which translates roughly to 1.2 million gallons of the precious liquid or in the case of a brewery like Sam Adams, more like six million barrels (multiply that times 31 to get the number of gallons. It's a big number!) Some breweries even have bars attached, which as we all know are some of the best places to both people-watch and character-formulate.
In TAPPED, a young man born into wealth and a generations-deep food supply business in Grand Rapids, Michigan has a love for craft beer that won't be denied. Against his domineering parents' wishes, he enrolls in one of the few certified brewing institutes in Munich, Germany. While in this three-year program (fun fact: one of the only places where your degree earns you the right to be called a "brew master") he meets a man who becomes his partner in female seduction for a while and who evolves into his life-long friend. He returns home to start his own brewery and his German friend (a better "artist" style of brewer) decides between multiple job offers from already successful, U.S. based craft breweries.
Thanks to his trust fund, and the fact that he has jumped into the business in its nascent days and not today when the market is grossly overcrowded, his brewery (Fitzgerald Brewing) becomes a huge success.
The other aspect of this business is the sale of beer to the consumer. There is a somewhat silly and entirely boring rule which states that all beer (and wine and liquor) sold in the United States has to flow from the source (the brewery/winery/distillery) to the final end user (you, the drinker) via a middle man, or wholesale distributor. There were a lot of at-the-time good reasons for this post-prohibition, but they've fallen by the wayside, even as distribution companies get bigger, richer, and more entrenched in the craft beer world.
Our brewery-owner hero finds the love of his life in the form of a sassy, successful, trying-hard-to-prove-something saleswomen at one of his distributors. Once they hit it off, then hit a snag thanks to my plot, our intrepid brewery owner introduces his oldest friend from Germany into the relationship and VIOLA! A super-sexy, craft-beer based ménage novel is born!
I've set a lot of my past books in this world and have always been told that the balance between the background and the story is near perfect. I worked hard with my editor to ensure that holds true for TAPPED, this first of at least three novels in this series.
For TAPPED (which is, by the way, of the "enemies to lovers" trope) I took my own experience as the founder/owner and sales and marketing director of a successful craft brewery and teased out the parts that make the story more compelling, and a little different from the usual. But I promise to bring a legit veracity to all aspects of this world so it should never feel "off" to you—if it does, be sure and let me know because I like to learn!
So, my challenge to you, future reader and Liz fan—let go of your preconceived notions about where romance "usually" occurs and dive headlong into this world with me. Meet Austin Fitzgerald (brewery owner hero), Evelyn Benedict (sassy saleswoman heroine), and Ross Hoffman (German brewer and secondary hero)—whether you love a great double IPA or a chocolate, oatmeal stout for your poison or are more of the herbal tea and lemon water type, you will not be able to stop reading this compelling, sexy story of love, love lost, and love regained.
Amazon best-selling author, mom of three, Realtor, beer blogger, brewery marketing expert, and soccer fan, Liz Crowe is a Kentucky native and graduate of the University of Louisville currently living in Ann Arbor. She has decades of experience in sales and fund raising, plus an eight-year stint as a three-continent, ex-pat trailing spouse.
Her early forays into the publishing world led to a groundbreaking fiction hybrid, "Romance. Worth the Risk," which has gained thousands of fans and followers interested less in the "HEA" and more in the "WHA" ("What Happens After?").
With stories set in the not-so-common worlds of breweries, on the soccer pitch, in successful real estate offices and at times in exotic locales like Istanbul, Turkey, her books are unique and told with a fresh voice. The Liz Crowe backlist has something for any reader seeking complex storylines with humor and complete casts of characters that will delight, frustrate and linger in the imagination long after the book is finished.
Don't ever ask her for anything "like a Budweiser" or risk bodily injury.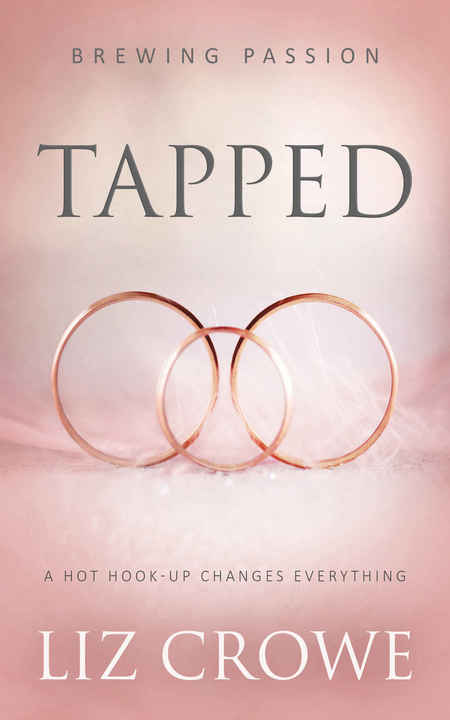 One hot entrepreneur plus a driven saleswoman and sultry brewer: simmered in the craft beer world for a unique, sexy reading experience!
When wealthy brewery owner Austin Fitzgerald meets sexy saleswoman Evelyn Benedict, angry sparks fly. They seem destined to clash, until a hot hookup in a cold beer cooler changes everything.
For Austin, it's a life-altering moment that sets him on a path away from his birthright, while Evelyn must face her fears about committing to a man considered the playboy of the micro-brewing world.
The power of their preconceived notions nearly tears them apart—until they meet up with brewmaster Ross, who opens their eyes to a deeper, more erotic connection.
But three strong personalities don't always make for the best emotional mix and when a simple misunderstanding causes chaos, it's up to Ross to somehow repair the tattered shreds of their relationship.
Romance Contemporary | Romance Erotica Sensual [Totally Bound Publishing, On Sale: February 14, 2017, e-Book, ISBN: 9781786511324 / eISBN: 9781786511324]