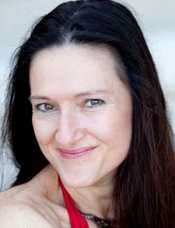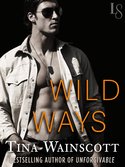 You wouldn't think there'd be a connection. Grungy guys wearing jeans so dirty that they'd probably stand on their own. Beards, long hair, scary … we've all seen the type. And having done research on real outlaw motorcycle gangs (OMG), it's not a pretty or sexy world in reality. Apparently, though, there's a big appeal for these bad boys, as evidenced by the surge of popularity for OMG series.
I didn't even know about this trend when I turned an idea I'd had in my files for over a decade into my second book in the Justiss Alliance series. WILD WAYS, however, is not about OMG heroes. It's about two Navy SEALs who lost their careers when a covert mission went wrong and end up riding Route 66 for some much needed R & R on their Harleys. And yes, they encounter several of those bikers along the way. Just when Julian Cuevas is ready to pack it in and start his new job with The Justiss Alliance, though, he overhears a woman in dire need of a hero.
Mollie Reagan's hired escort has just tucked his tail between his legs and hauled butt, leaving her on her own to meet a biker willing to part with some information about her missing sister. Having some muscle by her side was nice, but Mollie isn't about to let a lead go by, even if it means meeting said biker at a biker bar late at night. She has a gun, and she'll use it.
Okay, she doesn't think she needs a hero at first. But that's what Julian is, especially when things go terribly wrong. And now she's tight with a guy who may not have a biker patch, but he sure is all bad, and very capable when it comes to handling murderous sleazeballs. The more harrowing her search for her sister gets, the happier Mollie is about the sexy Latino knight in shining Harley. As long as she doesn't fall in love with him …
WILD WAYS was inspired by the real story, featured in Unsolved Mysteries, about a young woman who went missing in the 1970's. While the authorities focused on the OMGs that were in Miami at the time, they found little evidence to go on. So the woman's mother infiltrated the OMGs herself, courageous in her search for her daughter. I was touched by this story and saddened that she never found out for sure what happened. In WILD WAYS, Mollie emulates her bravery and blind dedication, with a happier ending.
So what's the appeal of biker bad boys? Do you like 'em or can you leave 'em? Comment either way and have one of 3 chances to win a set of WILD HEARTS and WILD ON YOU, the first two installments in the Justiss Alliance series!
#0.5

January 2014

#1

February 2014

#2

May 2014
To comment on Tina Wainscott's blog please click here.