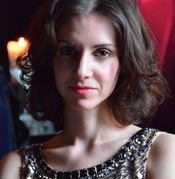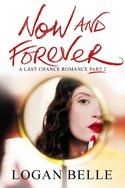 Until this past summer, my heroines had all been young, twenty-somethings dealing with love and sex. Then, in June, in the middle of writing my latest novel featuring another ingénue, I was diagnosed with early stage breast cancer. It was a huge wake-up call to me on many levels, and one of those was creative: I realized that while it's fun to write about very young women discovering passion for the first time, I am a woman in my 40s who experiences love and sex from a very different perspective. And I knew I had to write about it.
The problem was timing: I was in the middle of writing a New Adult novel for St. Martin's, an upcoming release called RUIN ME. But the call to write my story of an older woman was too loud to ignore. And I remembered, in this moment of creative crisis, advice I'd gotten a few years ago from Sylvia Day when I emailed her and asked her how she managed her deadlines. (This was when she had just self-published Bared to You -before it was published by Berkley, before she was SYLVIA DAY.) She emailed back right away, and told me that she wrote her best project when it came from the heart – when she wrote it just because it was what she wanted to write, had to write, in that moment.
One week after I had surgery, I sat down at my computer and began writing the story that was bursting in my mind. After four weeks, I had written NOW OR NEVER, the story of a forty-year-old who, in the midst of a health crisis, realizes that she has missed out on a fulfilling love life:
My heroine, Claire, has always been a devoted single mother. Now that her only son is off to college, her friends tell her this will be the best time of her life, and even Claire starts to believe she might 'get her groove back.' Then she is diagnosed with breast cancer. Shocked, Claire tries to find comfort in a support group. Instead, she meets Justin, a handsome, charming guy who can get any woman he wants, yet who is oddly interested in Claire and her dilemma.
Justin helps Claire create a sexual bucket list. At first, she thinks it's just flirtatious talk – until she realizes Justin is determined to help her experience all the things she has missed after years of putting everyone else first. With the clock ticking, she finds the nerve to actually attempt her 'now or never' list of fantasies. And she realizes that the further she goes, the closer she might get to a real life happily ever after.
This month, Claire's romance continues with NOW AND FOREVER. And while this is the conclusion of Claire and Justin's story, it's not the end of me writing about older heroines. I intend to keep going with a series called Last Chance Romances, all focusing on women who realize it's never too late for love and passion. Maybe she's been divorced and has given up on love. Maybe she's a mom who has to remind herself – and her husband – that she is a sexual being. Maybe she is married but has never forgotten the 'one who got away.'
The more I think about my Last Chance heroines, the more I realize that women with a past and a future let me tell my favorite kind of love stories.
Claire is looking forward to some romance now that her son is finally off to college. As a devoted single mother she desperately needs to get her groove back and make up for lost time. But a sudden crisis has her wondering if her sex life will be over before she even goes on her first date.
When Claire meets Justin, she cannot understand why the handsome, charming guy who can get any woman he wants is so preoccupied with her and her dilemma. What is wrong with him? And why is he pushing Claire so hard to complete her sexual bucket list?
Figuring out Justin and the getting through her 'now or never' list of fantasies just might get Claire her real life happily ever after…
About Logan Belle
Logan Belle grew up obsessed with the soapy romances of Judith Krantz novels and Aaron Spelling television shows. Her debut novel, Blue Angel, was the first in an erotic trilogy published by Kensington, followed by the 1920's romance The Gin Lovers (St. Martin's Press), and the erotic romances The Librarian and Miss Chatterley (Simon & Schuster/PocketStar). Her novels have been translated into a dozen languages. She blogs daily for Romance at Random. www.loganbelle.com Twitter: @jamieLbrenner Facebook

Do you think it's too late for love? One commenter will win a NOW OR NEVER mug along with a copy of NOW OR NEVER in ebook. Five other commenters will get NOW OR NEVER in e-book as well.

To comment on Logan Belle's blog please click here.