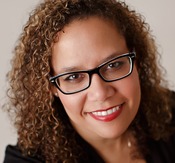 Hey Fresh Fiction people! In my latest release, SWEET SOUTHERN BETRAYAL, my
hero and heroine follow in the footsteps of Joan Collins, Britney Spears, and
Bruce and Demithey get hitched. Complete with Elvis and the "I Can't Help
Falling in Love" wedding package the knot is tied and the fun begins.
Now, the Main Man and I have been married twice – to each other. The first was
the lavish, cast of thousands Southern wedding that every girl dreams about. The
second was a small intimate affair in a small church in Cornwall, England
surrounded by kind strangers who threw us a sweet little party to celebrate our
vow renewal.
Well, this year is our twentieth year and I want to renew our vows again and I
want to do it in Vegas. After ups and downs, we know that it is laughter that
keeps us going so we want to have fun. But, so far he isn't convinced about
Vegas but I've still got a few more months to work on him.
Here are my top choices so far
1. Camelot Themed Wedding: Complete with costumes for the Bride and Groom,
Knights and Merlin or King Arthur as the officiant, this would be kind of cool.
We could follow it up with a Medieval meal afterward on a round table.
2. Bluez Brother Themed Wedding: In this one, I could have Jake and Elwood walk
me down the aisle and then they sing and perform the ceremony. The wedding party
is encouraged to sing along – that could be so much fun.
3. Dracula Theme Wedding: Dracula performs the ceremony because "your love is
eternal". Fog machines and fake fangs would make this one fun with a eery edge.
4. Tunnel of Love Drive-Thru Wedding: Now this one I would love to do in vintage
Cadillac rental. Dressed in vintage clothes from the 1940's, this could have
tons of glamour.
5. Elvis wedding: I love Elvis and I think this would be the best. I would
really like for the Main Man and I to dress up as Elvis and Priscilla but I
don't think I'll be able to convince him to put on a bell-bottomed jumpsuit.
So, what would you choose?
Thanks for having me today!
Robin
Privileged and ambitious attorney Teague Elliott is on the fast-track to getting
everything he wants. All he has to do is stay on the straight and narrow and a
high-profile political career is his for the taking. Until he wakes up naked
with a Vegas showgirl…
Risa Clay has worked hard to put her showgirl past behind her and start fresh.
But she owes ten grand to the wrong people, and to pay off her debt, she agrees
to betray a stranger. . .but she ends up with a husband and guilty conscience.
Savvy and determined, she double-crosses the mob, goes on the run, and turns up
on Teague's doorstep armed with a dangerous secret, a marriage license, and the
power to ruin his well-planed future. She thought using Teague again would be
easy, but the passion that exploded between them in Vegas didn't stay in Sin
City and betrayal is the last thing on her mind.
Now Teague has to choose between the future he's planned for all his life, or
the one with Risa that he can't turn away from.
Social Media: Website | Facebook Profile | Facebook | @RobinCovington | Pinterest
To comment on Robin Covington's blog please click here.