Alpha, beta, cinnamon roll; which is best? It's a subject about which many readers have strong opinions. But in case anyone's confused, what do these terms actually mean?
Well, the alphas are the leaders, the CEOs, the warriors, the head of the shifter pack. They don't have to be cruel or controlling, though sometimes they are. On the other hand, the betas and cinnamon rolls are perhaps best defined by their supportiveness. They don't want to conquer the heroine but they'll be there for her no matter what. They're dudes and they abide. Alphas will annihilate your enemies, but betas will help you move house. Personally, I see the appeal of both.
For alphas, think Christian Grey from Fifty Shades of Grey or Sebastian from Loretta Chase's Lord of Scoundrels. For betas, almost any Talia Hibbert hero or Winter Makepeace from Elizabeth Hoyt's Thief of Shadows. I could do a whole post on the wonderfulness of Winter Makepeace.
With The Madness of Miss Grey, I didn't set out with a particular archetype in mind. But I knew my heroine Helen was the tortured one. As a sane woman incarcerated in a lunatic asylum, how could she not be? The hero, William Carter, had to be the antidote to all that, so I gave him a long fuse, a cute dog, and big muscles. He brings warmth and light back into Helen's life, and I knew the book wouldn't work if he carried too much darkness around with him. Not that he doesn't have his issues (who doesn't?) but he's very much Helen's rock. And, as a doctor, he's a rock who's hyper-aware of the ethical conundrum posed by his attraction to his patient. What can I say? I'm a sucker for betas and forbidden love.
But there are also heroes who don't fit neatly into either category. Some readers call them gammas but, whatever you call them, they appear to be a mix of alpha and beta. You could argue that Winter Makepeace is really a gamma. He's mild-mannered, self-sacrificing, and incredibly nurturing, but by night he's the Ghost of St. Giles, a Georgian-era Batman, fighting bad guys. And sometimes it's even more complicated than that. What about Crispin Burke in my favorite amnesia book, Meredith Duran's A Lady's Code of Misconduct? Depending on where you are in the story, Crispin's an alpha, a cinnamon roll, and a gamma.
So where does that leave us?
With choices. A hero for every reader and a hero for every mood. Multiple book boyfriends of various sorts and flavors. Anne Stuart's Luke Bardell (Ritual Sins) one day, then Evan from Talia Hibbert's A Girl like Her to help you get over the trauma.
How about you? What's your preferred hero type?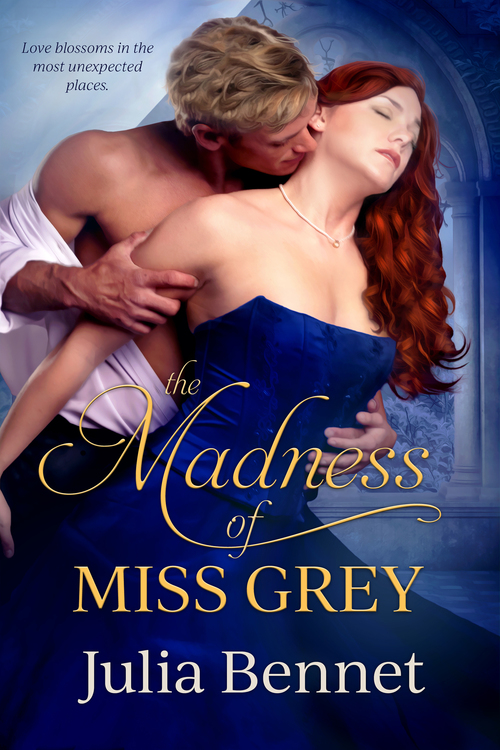 All of society believes former actress Helen Grey to be mad, but after a decade imprisoned in a crumbling Yorkshire asylum, she's managed to cling to sanity. When a new doctor arrives, she finally sees an opportunity for freedom and she'll do anything to not let it slip between her fingers.
Dr. William Carter knows Miss Grey is using him, but he can't blame her. She's no madder than he is yet she's spent years in this place. He'll help her escape, but they can't cross the line and give into temptation-no matter how much he would like.
Helen and Will need to work together if she's ever going to be free. It won't be easy, not when her mysterious benefactor is determined to keep her locked up and hidden from society forever. When Helen is entangled in her own trap and begins to fall for Will too, she must fight not only for her liberty but for her right to love.
Romance Historical [Entangled: Amara, On Sale: April 22, 2019, e-Book, ISBN: 9781640637924 / ]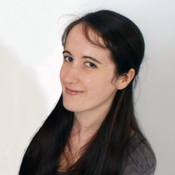 Julia writes historical romance with passion, intrigue, dark humor and the occasional animal sidekick. A tea-sodden English woman, she's the only girl in a house of boys and yearns for all things pink and fluffy. Before she began writing, she spent many years searching for something to do with her English Literature degree. Nothing satisfied her until she decided to commit the stories in her head to paper. These days, if she isn't writing, she's probably reading everything she can get her hands on, spending time with her boys or procrastinating on the internet.