A Review by Kym and Gidget
Today's blog was a special treat for me. I read the book along with a young reader, and then we sat down and wrote our reviews. This was her very first review, and I have to say, I think Gidget has a knack for the craft. Much more so than I do.
A well-written review has insight into the reader's mind—its audience. The review should capture the attention while bringing out positive and negative details the reader might find helpful in making a decision about the book. The review does not stay in the character's mind where I tend to dwell.
Yet as an author, I have to wonder if that isn't where my insight should begin. Like most authors, I have stories busting at the seams to get out. This week's blog as taught me that maybe, just maybe, I should learn something from young Gidget about engaging the reader's imagination first, to get my stories heard.
I hope you enjoy our reviews of FRAGMENTS OF THE LOST by Megan Miranda.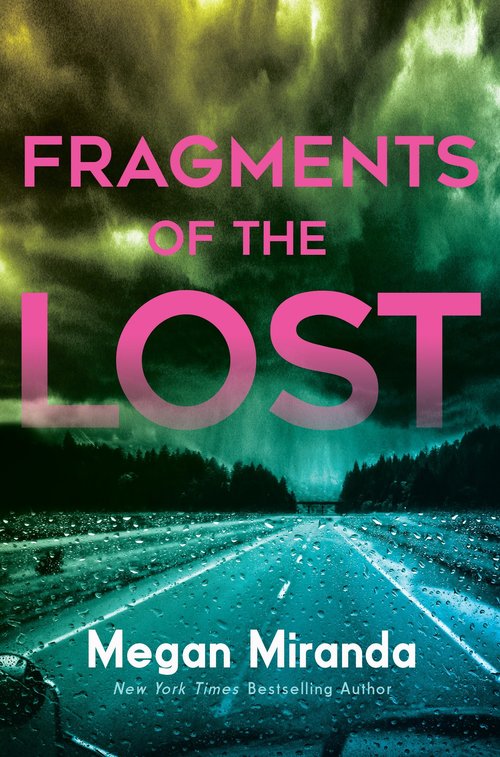 Jessa Whitworth knew she didn't belong in her ex-boyfriend Caleb's room. But she couldn't deny that she was everywhere—in his photos, his neatly folded T-shirts, even the butterfly necklace in his jeans pocket…the one she gave him for safe keeping on that day.
His mother asked her to pack up his things—even though she blames Jessa for his accident. How could she say no? And maybe, just maybe, it will help her work through the guilt she feels about their final moments together.
But as Jessa begins to box up the pieces of Caleb's life, they trigger memories that make Jessa realize their past relationship may not be exactly as she remembered. And she starts to question whether she really knew Caleb at all.
Each fragment of his life reveals a new clue that propels Jessa to search for the truth about Caleb's accident. What really happened on the storm-swept bridge?
Young Adult Suspense [Crown Books for Young Readers, On Sale: November 14, 2017, Hardcover / e-Book, ISBN: 9780399556722 / eISBN: 9780399556746]
Kym:
I received two copies of FRAGMENTS OF THE LOST from the publisher and shared a copy with Gidget because I thought it would be a unique experience for the two of us. I'm so glad I chose it to be our first combined review.
FRAGMENTS OF THE LOST started off a little slow for me, but isn't that what you should expect from a title that has fragments as the very first word in the title? It allowed me to feel Jessa's grief and confusion. Megan Miranda did an excellent job of building the suspense one page at a time. Don't expect her to throw a dead body in your face or have violence jump off the page. FRAGMENTS OF THE LOST is written in a style that I would classify as a young adult psychological suspense—an Alfred Hitchcock style mystery where the reader is brought into the story slowly with the pieces of one boy's life creating the character we may never meet and a boyfriend Jessa didn't really know. You may not catch the clues at first, but you'll appreciate them in the end.
Miranda has written a well-rounded character in young Jessa. The loss and confusion Jessa goes through along with the unhealthy amount of guilt over Caleb's death, hits home for anyone who has experienced such a loss at a young age. As a reader, I felt her confusion and the sense of disbelief and mistrust in everything Jessa believed to be real.
The mystery embedded within each of Caleb's personal belongings that Jessa reminisces about, keeps the plot moving to the final conclusion. It may not be the ending some would hope for, but it is satisfying in its realistic emotions about justice in our society.
Gidget
Memories, that's all Jessa saw in her ex-boyfriend's room. But was there more to him that he'd kept hidden? Jessa Whitworth has been asked to clean out her dead ex-boyfriend's room by his mom. Everything she touches, everything she sees, she feels like she is still a part of his life somehow. But in the process of remembering, there are things that are yet still to be found. Was Caleb Evers really who he seemed to be? Was he really dead? Who is the Caleb that Jessa thought she knew?
After his death, all Jessa knew was that she was being blamed for his loss. Mia, Caleb's little sister, wouldn't even say a word to her. Cleaning out his room felt, somehow, the only piece of him she had left. And the only bit of comfort she could find. Jessa realized that some of the stuff crammed in the drawers and behind the clock were unrecognizable and painted a picture of a boyfriend she'd never known.
FRAGMENTS OF THE LOST was slow at the beginning, but as I got more toward the middle of the book, I started to learn more and more about each character and really started to wonder who was good and who was bad as Jessa pieced together the puzzle of the Caleb's life.
Toward the end, the pace really took off and I became more intrigued with the story and felt more like I was a part of it. Megan Miranda's characters are well thought out, with different personalities that merge together into one huge story that became more captivating as I kept reading. All in all, the story is well-plotted out and kept me on edge waiting for the big reveal at the end.
Until next time, get cozy and read on!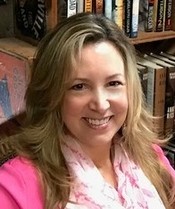 Kym Roberts is a retired detective sergeant who looks for passion, mystery and suspense in every book she reads and writes. She can be found on the web at
kymroberts.com
, on Facebook at
@KymRoberts911author
and on Twitter
@kymroberts911
. Kym's third Book Barn Mysteries
Perilous Poetry
, is available now.