There's something I find fascinating about main characters you can't trust. Whether they're amnesiacs, liars, or some degree of delusional/mentally off-kilter, an unreliable narrator will keep you guessing up until the end. And they'll make you question their version of reality. Such is the case with Astrid O'Malley, the protagonist of my debut novel, ASLEEP FROM DAY, who finds herself exploring strange corners of Boston as she tries to recover one lost—but pivotal—day of her life.
Here are some other books I recommend featuring unreliable narrators:
BEFORE I GO TO SLEEP by S.J. Watson: I'm a sucker for a good amnesia story, and this is one of my favorites. Every day Christine wakes up with zero recollection of who she is. She relies on a journal and help from a doctor and her husband to piece together her memories and identity, but as she discovers more about her past, things take a more sinister turn.
THE RAW SHARK TEXTS by Steven J. Hall: Another great amnesia tale, but this one takes lost memories to odd and marvelous places. Eric also wakes up not knowing who he is, and follows a trail of paper clues written by his pre-amnesia self. Is his fugue state caused by grief over the mysterious death of his girlfriend? Or is it something more sinister and surreal? You'll have to read this highly original novel to find out.
HOUSE OF LEAVES by Mark Z. Danielewski: Self-professed unreliable narrator Johnny discovers a manuscript belonging to the recently deceased Zampanò, an academic dissertation of a documentary which profiles a family living in a most unusual house. Did Zampanò go mad in his quest to discover more about the house and his inhabitants? Is Johnny headed in his footsteps? Playing with multiple narratives and formats, this novel is a breathtaking literary maze to get lost in.
ALIAS GRACE by Margaret Atwood: Grace Marks, a beautiful, well-mannered woman is convicted of murder in Victorian Canada. She tells her story to a doctor who researches her case and becomes increasingly intrigued. Grace paints herself as a victim, an innocent bystander, and it's easy to sympathize with her. Was she really falsely convicted and does she deserve to be exonerated? Or is she not telling the full story?
FIGHT CLUB by Chuck Palahniuk: The anonymous narrator of this novel suffers from insomnia, so that's a big clue that he may not be super-reliable. He's a cog in the machine of corporate America, and he's miserable—until a violent altercation with Tyler Durden brings unexpected relief. The film adaptation popularized this story's big twist, but the novel still packs a punch (sorry, couldn't resist) and its share of surprises.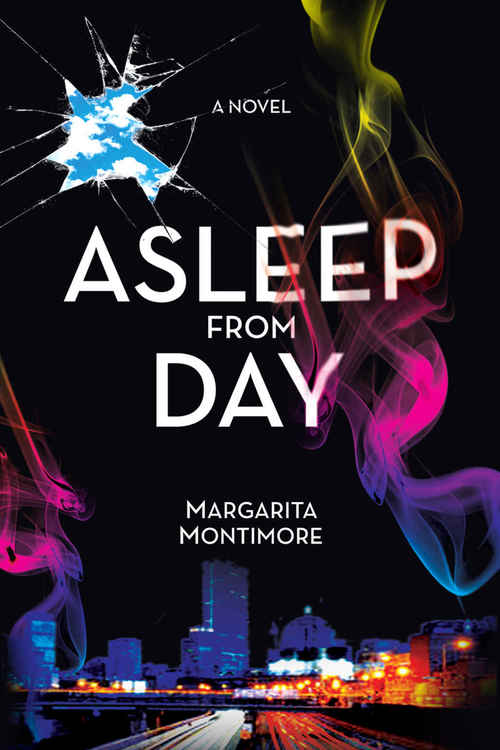 Astrid can't remember the best day of her life: yesterday.
A traumatic car accident erases Astrid's memories of September 9th, the day she spent with an oddly charming stranger named Theo. Ever since, she's been haunted by surreal dreams and an urgent sense that she's forgotten something important.
One night, she gets a mysterious call from Oliver, who knows more about her than he should and claims he can help her remember. She accepts his help, even as she questions his motives and fights a strange attraction to him.
In order to find Theo and piece together that lost day in September, Astrid must navigate a maze of eccentric Boston nightlife, from the seedy corners of Chinatown to a drug-fueled Alice-in-Wonderland-themed party to a club where everyone dresses like the dead. In between headaches and nightmares, she struggles to differentiate between memory, fantasy, and reality, and starts to wonder if Theo really exists.
Eventually, she'll need to choose between continuing her search for him or following her growing feelings for Oliver. Astrid might go to extreme lengths to find what she's lost . . . or might lose even more in her pursuit to remember (like her sanity).
Thriller Psychological [Black Wing Books, On Sale: January 10, 2018, Paperback / e-Book, ISBN: 9780999511404 / eISBN: 9780999511411]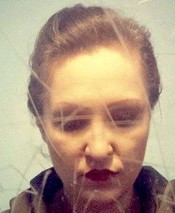 Margarita Montimore received a BFA in Creative Writing from Emerson College. She worked for over a decade in publishing and social media before deciding to focus on the writing dream full-time. She's blogged for Marvel, Google, Quirk Books, and XOJane.com. When not writing, she freelances as a book coach and editor. She grew up in Brooklyn but currently lives in a different part of the Northeast with her husband and dog.
GIVEAWAY: Win a digital copy of ASLEEP FROM DAY for the ereader of your choice. Enter by leaving a comment with the last unreliable narrator/book that kept you guessing until the end.