Asher paced from one end of Heather's living area to the other as he debated the events of this endless day. First Sharon's death, then Mario Ricci had tried to kill him and Brooke.
His friend from the hospital had called him ten minutes ago to let him know that Ricci's prognosis had taken a nosedive. He was now in a medically induced coma, so getting answers wasn't going to happen anytime soon. Which meant he and Brooke needed to find someone who knew what he was up to and why he'd been searching Brooke's home. They needed to link him to . . . something recent. Someone current. They needed to know where he was living and who he was living with and if he was working with anyone.
His phone buzzed and he pulled it from his pocket. Newell was finally calling him back. "Captain, thanks for returning my call."
"James, it's been a good while. How are you doing?"
"I'm hanging in there."
"Tough to transition back, isn't it?"
"Yes, sir."
"You're always welcome to come back. It's not the same without you and Black."
Asher shut his eyes. "Thank you, sir, I'll keep that in mind." Talking to the man brought everything back in force. The launch of the rocket that had taken out half their unit. The explosion at the café, killing Isaiah Michaels and two of his other unit members. A sniper making his head shot and obliterating Jasper Owens and the child on his back. Nausea rolled, gunfire erupted.
"James? You there?"
"Uh, yes sir, I am. Sorry, I was just . . . uh . . . remembering." And thinking that going back might not be a bad thing. He missed it.
"Right. So, what can I do for you?"
"Mario Ricci," Asher said. "You're good friends with Captain Gomez."
"I am."
"Well, Ricci just tried to kill Brooke Adams and me."
"What?" The hard bark hadn't changed, and once more Asher longed to be back there where everything was familiar and he knew exactly what was expected of him. "Who's Brooke Adams?"
"The psychiatrist who worked on base. You may have known her as Captain Adams."
"The one you pulled out of that café and wound up with her picture plastered all over the place?"
"That's the one." Asher explained the events that led to Mario's shooting. "He's still in ICU, but they expect him to pull through. When he wakes up, I plan on questioning him, but do you think you could talk to Captain Gomez and get some insight into why Ricci would break into Brooke's home?"
"Was he one of her clients?"
"No, she didn't recognize him. I did."
"I see." The man let out a low breath. "I have to say, I didn't think much could shock me anymore, but I'm pretty stunned at this news—­about as shocked as when I got word that Isaiah Michaels was a traitor."
"I understand, I feel the same way. And for what it's worth, I don't believe Michaels was a traitor. If someone had evidence that he was, then he was set up."
Silence. Then . . . "What makes you say that?"
"I knew Michaels, sir, as well as you—­or better. You know he'd never do anything to betray his country—­or his unit."
"Yeah. But why go to all that trouble?"
"I don't know. Obviously, Michaels stumbled across something and trusted the wrong person with the information."
"You know who he talked to?"
"No."
More silence. "Okay, look, Ricci was let go with a dishonorable discharge. He and another soldier got into a fight, words were said, and that's why he's back in the States. However, I have no idea why he'd go after Brooke Adams. I'll look into Ricci," Captain Newell said, "and all of this."
"Thank you. I appreciate it."
"Tell Black we need him back here too." Click.
Unperturbed at the abrupt end to the call, Asher set his phone down and pinched the bridge of his nose. When his phone buzzed once more, he grabbed it. "Gavin, what's up?"
"I'm walking up to Heather's front door. Can you tell the cop out here that I'm a friend?"
"Yeah. Be right there."
Asher waved to the officer and led Gavin to the great room, where his friend settled himself on the couch.
"What's going on?" Asher claimed the recliner next to the fireplace and leaned forward, elbows on his knees, hands clasped between them.
"I was sitting outside Brooke's place just watching it," Gavin said, "thinking about Ricci and wondering if he was working alone or if he was taking orders from someone or what. About the time I was ready to leave, someone came by and started snooping around."
"Who?"
"Don't know. When I went to confront him, he took off and disappeared."
"On foot?"
"He had a motorcycle hidden away a couple houses down and he'd left the key in it. He simply vaulted over the back, into the seat, and off he went."
"Any plates on the bike?"
"No."
"Of course not. Did you report this?"
"I did. I don't think he messed with anything at the house, but an officer rode over to check it out."
"What did you find? Before the officer got there, I mean?"
"The place was boarded up," Gavin said, "but he could have gotten in if he wanted to." He paused. "Make that, if he'd had time to try."
Asher shook his head. "You know anything about Mario Ricci? Where he's from and what his story is? I know him, but not well."
"Same here. I hung out with him one night at that party Gomez threw for his unit after that particularly hair-­raising adventure rescuing those two girls from the Taliban crew. I think Ricci's originally from Texas, though."
"Any family around here?"
"No."
"Then I don't get it. Could all this be connected to Afghanistan?"
"In what way?"
"Beats me."
"Yeah." Gavin eyed him. "So where are you sleeping tonight?"
"The couch. There's no way I'm leaving her here alone and unprotected." He ran a hand over his hair. "This is all messed up like a hot soup sandwich."
Gavin rubbed his chin. "Maybe Miranda Michaels can shed some light on that tomorrow when you go visit her."
"Let's hope so, because I'm at a loss as to what to do next—­other than to somehow prepare for the next attack."
(C) Lynette Eason, from Collateral Damage, used with permission from Revell, a division of Baker Publishing Group, 2020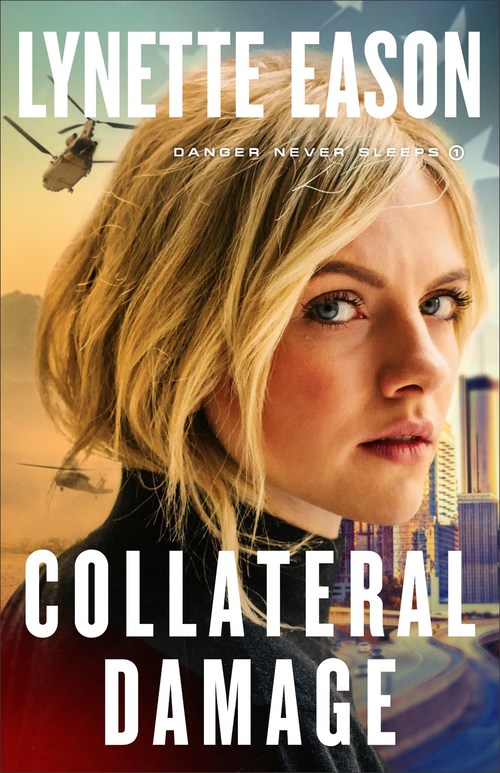 Honorably discharged from the Army after an explosion nearly killed her, former military psychiatrist Brooke Adams has set up shop to help others–but her days of helping military personnel are over. She's got her own battles to fight from her time overseas, and she's not equipped to take on more. Former Army Special Ops Sergeant First Class Asher James could handle anything that war sent his way–terrorists, bombs, bullets. The only thing that scares him now is sleep. As the shadows close in, the nightmares begin.
Finally convinced that he needs help, Asher makes an appointment with a counselor, and Brooke is pressed by her boss to take him on. When he arrives at her office she isn't there–but a dead body is. Brooke is devastated when she walks in, and Asher is a conveniently strong shoulder to cry on. But she can't take him on as a client after sharing such an intimate and unprofessional moment, can she? And he's not sure he can handle sharing his deepest fears with such a beautiful woman.
When it becomes clear that Brooke was the real target of the attack–and that her secrets go even deeper than his own–Asher vows to protect her no matter what.
Bestselling author Lynette Eason is back with a new series that spans the globe and
will have your heart working overtime.
Romance Suspense | Inspirational Mystery [Revell, On Sale: January 7, 2020, Paperback / e-Book, ISBN: 9780800729349 / eISBN: 9781493421046]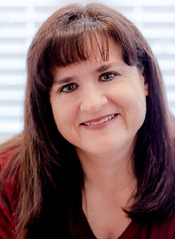 Lynette Eason is the bestselling author of Oath of Honor, as well as the Women of Justice series, the Deadly Reunions series, the Hidden Identity series, and the Elite Guardians series. She is the winner of two ACFW Carol Awards, the Selah Award, and the Inspirational Reader's Choice Award. She has a master's degree in education from Converse College and lives in South Carolina.