Instead of trying to find your perfect match in a dating app, we bring you the "Author-ReaderMatch" where we introduce you to authors as a reader you may fall in love with. It's our great pleasure to present Susan May Warren!
Writes:
Susan loves to get people in trouble, and then rescue them! With sexy, strong and honorable heroes (and brave, smart and beautiful heroines!). She writes in a sub-genre of Romantic Suspense she titles Epic Romantic Adventure, and her gig is Search and Rescue teams. Because we all secretly want to be rescued…(or maybe do the rescuing, right?) In The Way of the Brave, three amazing women decide to climb Denali, in Alaska. But when a gale force wind causes an avalanche, they find themselves blown into trouble—the kind of trouble that needs, ahem, rescuers. Enter the Global Search and Rescue team of Jones, Inc, three former military heroes who will do anything to bring the lost home…
Even when they find themselves in trouble, too.
So, really, who is rescuing whom?
About:
Susan May Warren is the kind of person that says, yes, let's go jump out of a plane—wanna join me? It'll be fun! A skier, a scuba-diver, a canoer and kayaker, she loves all the epic sports she writes about. (although in her old age, she's leaning more toward the sunny, ocean-focused sports!) She met her husband in the wilderness of northern Minnesota and they spent their early years in Far East Russia, as missionaries. After running a resort in Northern Minnesota for years, they moved back to Minneapolis where, thinking they might be Chip and Joanna, (they're not), they gutted a 1968 split-level and rebuilt it themselves from the inside-out. She also is an avid traveler, and every year she enjoys planning an epic vacation for her family and friends, and then trying to talk them into going with her.
In short, Susan likes to get her hands dirty, experience the challenges she puts her characters through, and research the worlds her characters visit…so she can tell authentic stories about faith, survival and hope.
What I'm looking for in my ideal reader match:
· Must love heroes who won't give up.
· Must love trouble and finding the way out.
· Must love untangling the dark secrets of a hero…
· Must love the romantic tension of finding a lost love.
· Must be able to say no to housework, and maybe sleep…
What to expect if we're compatible:
· Heroes who you can't forget.
· Breath-taking trouble in epic locations
· Stories ripped from today's headlines…yes, it could happen to you!
· Truths that reach into your soul…
· That feeling of falling in love, again and again…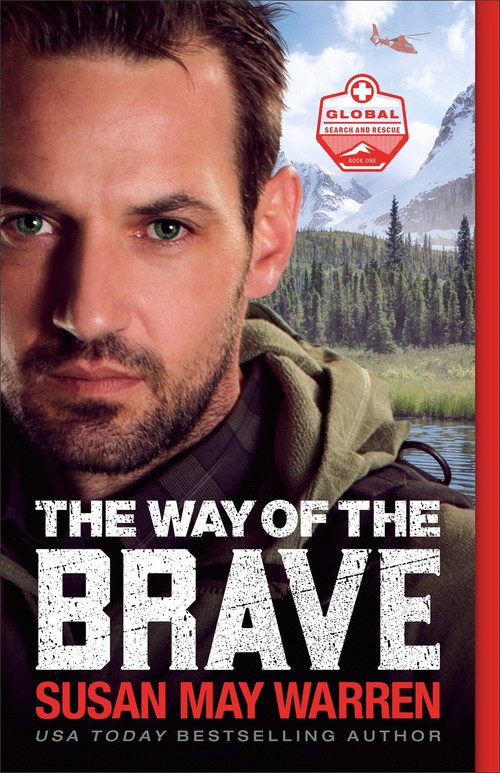 Former pararescue jumper Orion Starr is haunted by the memory of a rescue gone wrong. He may be living alone in Alaska now, but the pain of his failure–and his injuries–has followed him there from Afghanistan. He has no desire to join Hamilton Jones's elite rescue team, but he also can't shirk his duty when the call comes in to rescue three lost climbers on Denali.
Former CIA profiler and psychiatrist Jenny Calhoun's yearly extreme challenge with her best friends is her only escape from the guilt that has sunk its claws into her. As a consultant during a top-secret mission to root out the Taliban, she green-lighted an operation that ended in ambush and lives lost. When her cathartic climb on Denali turns deadly, she'll be forced to trust her life and the lives of her friends to the most dangerous of heroes–the man she nearly killed.
Her skills and his experience are exactly what's needed to prevent another tragedy–but in order to truly set Orion free from his painful past, Jenny will have to reveal hers. They'll have to put their wounds behind them to survive, but at what cost?
Leap into action with this high-octane, breakneck new series from bestselling author Susan May Warren.
Romance Suspense | Inspirational Mystery [Revell, On Sale: January 7, 2020, Paperback / e-Book, ISBN: 9780800735845 / eISBN: 9781493421329]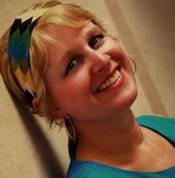 Susan May Warren is the ECPA and CBA bestselling author of over fifty novels with more than one million books sold. Winner of a RITA Award and multiple Christy and Carol Awards, as well as the HOLT and numerous Reader's Choice Awards, Susan has written contemporary and historical romances, romantic suspense, thrillers, romantic comedy, and novellas.