Can we agree that sometimes change is needed to create momentum? Can we agree that sometimes creativity requires a jump start?
We've just begun 2017, but this time last year I was struggling… My muse and I were on the outs and I couldn't write a scene without copious amounts of caffeine, self-deprecation, and lots of second guessing. I found myself putting off writing to do other things, month after month, and eventually, around June 2016, I gave up, putting my WIP aside to pursue a career as a publicist.
I quickly realized that helping other authors promote their books made me jealous, but it also made me angry that I wasn't writing my own books. What happened to me? I went from being passionate about creating worlds and characters to bitter and dispassionate.
I hated myself. I hated that I was scared of writing. I hated that my muse had abandoned me.
I sat down, cried, and decided to be honest with myself; my muse and I were getting a divorce. Irreconcilable differences. She and I had different goals: she wanted to write something other than sexy romance, and I was determined to finish book three of a sexy series I started in 2014.
Here's a bit of history: I began my publishing career as Jackson D'Lynne, writing paranormal time travel romance. The books were sexy, sometimes crude, and rife with violence and morbid topics. My The Three Goddesses series got some attention, but I still didn't feel that I was doing what I should be doing. Writing what I should be writing.
I knew something needed to change.
In July, with some prodding from a great group of ladies in my Pioneer Hearts Authors Facebook group, I sat down to write my very first sweet historical western romance.
At first, I doubted that I could create something 'clean'. Fortunately, my doubts were soon cast aside—the words flew from my fingers! I wrote 35,000 words in three weeks. Three weeks! Suddenly, my muse was banging at the door, begging to come back, and of course I let her in! She and I were finally creating something we could both enjoy, something that made both of us happy.
Sweet romance isn't something I ever thought I could write. I enjoy reading sexy books, and my two other books were sexy, so why couldn't I force my muse to continue writing sexy books?
Part of the reason is I was ashamed of what I was writing. My head was in charge, telling me I was writing books that more people wanted to read. That sexy books would make me more money. But my heart…where my faith lives…was telling me I was going against my grander plan.
What started out as an experiment, more or less, turned into a new beginning for me. I created a new pen name, Lynn Winchester, and signed a publishing contract with Dragonblade Publishing for the first three books in my new sweet historical western series, Dry Bayou Brides.
Now, three books later, my muse and I are closer than ever. We're energized by our new fans, our new community, and our new hope—that this genre is the one we were supposed to be in all along.
Will I ever write as Jackson D'Lynne again? Yes, but it won't be as a romance author, it will be as a suspense/thriller author. Why? Well, if you read my two self-published books, you'd know I'm rather skilled at writing chilling bad guys and villainous plots.
So, what are my plans now that I've made the conversion to sweet romance? I'm going to write my heart out! I'm going to finish my nine book Dry Bayou Brides series, and I'm going to start a new contemporary western series—all without the sexy bits that drove my muse away in the first place. I am dedicated to writing romance that my daughters and conservative mother-in-law can read.
But sex sells, right? At least that's what I keep hearing. Well, if I never sell another book, I'm fine with that. At least I have my passion back.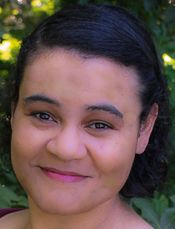 Lynn Winchester is one of the pseudonyms of a hardworking California-born caffeine addict, now living in the wilds of Northeast Pennsylvania. Lynn has been writing fiction since the 5th grade, and enjoys creating worlds, characters, and stories for her readers.
When Lynn isn't writing sweet historical romances, she is writing spicy paranormal romance as Jackson D'Lynne, and YA Sci-Fi/Thrillers as DJ Sorber. When is isn't writing at all, she is running a successful editing business, reading whatever she can get her hands on, raising her four children, making sure her husband is happy, and binge watching shows on Netflix.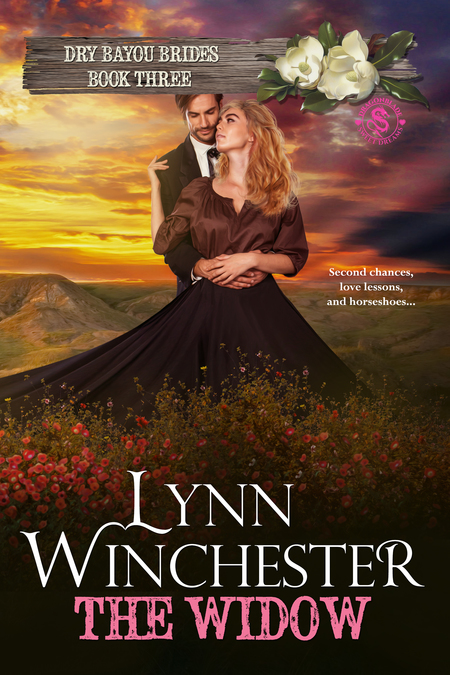 Second chances, love lessons, and horseshoes…
Leo Watkins is an ill-tempered widower with a busy smithy to run and no desire to adhere to silly niceties. He likes his life just the way it is and doesn't care what other people think. But when his son convinces him it's time to remarry, Leo needs a crash course in wooing a bride.
Missy Piers is a school teacher, a young widow, and the only woman in town fiery enough to put a grumpy old blacksmith in his place. So when Leo asks her to help him catch a wife, she's reluctant to do so.
Until she starts to fall for the awkwardly charming farrier.
Leo doesn't know what to do about the infuriating yet intoxicating widow. She's bossy, uptight, and…beautiful. And she makes him feel things he thought long buried.
Falling for Leo isn't in Missy's plans, he's stubborn and entirely too handsome. So why does his presence make her weak and why does his touch make her yearn for something more?
When these two opposing spirits are offered a second chance at what they've lost, will they find love or will their hearts forever be lonely?
Inspirational Historical | Western | Romance Western [Dragonblade, On Sale: January 3, 2017, e-Book, / ]
Giveaway:
What is YOUR passion? one winner will get SIGNED copies of THE SHEPHERD'S DAUGHTER & THE SEAMSTRESS
Dry Bayou Brides