First of all, I'm so happy to be here today! PICTURE PERFECT WEDDING is the third book in my Magnolia Brides series, and it's one I'm super excited about. I love Tansy and Beck and have been rooting for them, hoping they'd get their second chance at love.
Describe PICTURE PERFECT WEDDING in 6 words.
One mistake doesn't have to change everything. (I know. That's seven words. I have never, ever claimed that math is my strong suit!)
What is your favorite thing to munch on while you write?
Oh, that's easy. Cheetos and Peppermint Patties—but not at the same time! Okay, hardly ever at the same time. J
What actor do you picture as the MC in PICTURE PERFECT WEDDING?
Kiefer Sutherland. That voice! Don't you just love it? And, of course, now he's our President. Y'all have seen Designated Survivor, right?
The top 5 things that will make a picture perfect wedding are…
First and foremost, the right bride and groom. If you get this right, the rest almost doesn't matter.
Friends and family—yes, even the eccentric aunt!
The flowers. Gardenias, roses, orchids, peonies, and wildflowers—I love them all! Bouquets and boutonnieres, centerpieces, aisle markers, hanging from the rafters and the trees—you can never have too many flowers. Sometimes, though, a single perfect bloom is all it takes.
That incredible, once-in-a-lifetime dress! Psst! You'll hear a lot more about wedding dresses in my next book.
The WOW!! Cake!
Tell us something interesting about Beck and Tansy that we won't find out in the book.
A collector offered Beck three times what his '65 Chevy short-bed stepside pickup was worth, but he refused to sell it because it was his last connection with Tansy. The two of them made a lot of memories in that Chevy!
Even though Where the Red Fern Grows is one of Tansy's favorite books, the day her sixth grade class watched the movie, she pretended to be sick and stayed home. She didn't want to cry in front of the other kids.
If you had to pick ONE line from PICTURE PERFECT WEDDING as your favorite, what would it be and why?
The night wrapped itself around them, and Beck had an incredible feeling of déjà vu. Fate had one hell of a warped sense of humor. This summarizes Tansy and Beck's entire relationship. Hurdle after hurdle stood in the way of a happy-ever-after for them, and every time they cleared one, they found themselves staring at another.
My favorite thing about weddings is…
The hope—for themselves as a couple, for each other individually, and for the future. I love to watch the expression on the groom's face when he first sees his bride, to watch as they stare into each other's eyes when they pledge their vows. Whew! Heady stuff!
What's the last book you read?
High Noon by Nora Roberts. It's actually a story I'd read years ago, but I have to say I loved it as much or more this second time around! I absolutely adore the agoraphobic mother…and strong, determined Phoebe…and Duncan? He's to die for!
Which authors would make you fangirl?
Nora Roberts, Lee Child, and Susan Elizabeth Phillips. I would love to sit down, individually, with these three and just talk. Since it's just us friends here, I'll admit to owning 96 of Nora's books (paperback and hardback) and to having another 39 on my Nook. Yes, there are some overlaps, but still…that's obsessive, isn't it? And I already have her next release pre-ordered! Maybe I need therapy.
What are you working on next?
I'm so glad you asked! The Magnolia Brides series might be finished with PICTURE PERFECT WEDDING, but I'm not saying goodbye to my friends in Misty Bottoms, Georgia. Instead, I'm staying there with new stories about the Wylder brothers. Brant, Caleb, and Gavin Wylder-bachelors and loving it! Lullabies, diapers and night-time feedings, school musicals and little league games—not in their future!
A trip to Misty Bottoms, Georgia, to attend a wedding at Magnolia House, turns the brothers' lives upside-down. They decide the small town, situated between Atlanta and Savannah, is the perfect spot to expand their vintage car and motorcycle renovation business. After all, what could happen in such a sleepy, little town? I have a feeling they'll end up with far more than they bargained for in my new Bachelors and Babies series!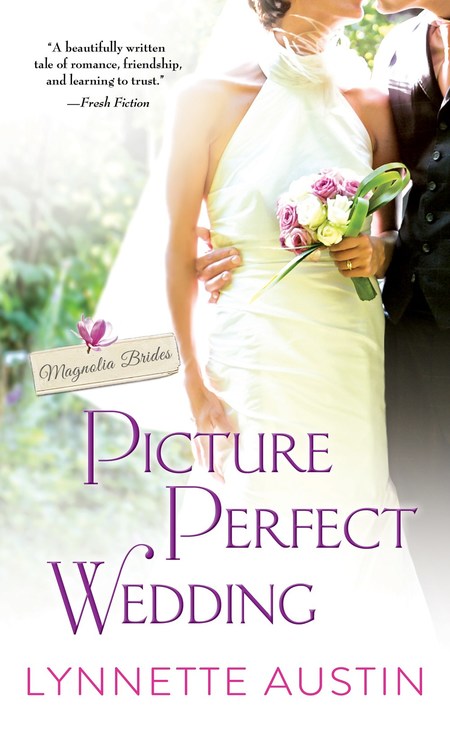 Third in the heartfelt and charming Magnolia Brides series from Lynnette Austin
One mistake can change everything…forever
Beck Elliot and Tansy Calhoun were inseparable—until Tansy left Misty Bottoms, Georgia, promising to come back after she finished school. Beck stayed behind to save the family business, dreaming of the day when Tansy would return. Instead, his trust and his heart were broken when she inexplicably married another man and bore his child.
Five years later, Tansy comes home, a sadder and wiser woman. Despite his anger, Beck finds it hard to avoid her and her adorable little daughter—especially with all the busybodies of Misty Bottoms going out of their way to throw him and Tansy together, hoping a lingering spark will reignite their enduring flame…
Romance Contemporary [Sourcebooks Casablanca, On Sale: November 1, 2016, Paperback / e-Book, ISBN: 9781492618034 / eISBN: 9781492618041]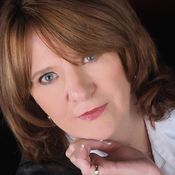 LYNNETTE AUSTIN gave up the classroom to write full time. An author of eight novels, she has been a finalist in RWA's Golden Heart Contest, PASIC's Book of Your Heart Contest, and Georgia Romance Writers' Maggie Contest. She and her husband divide their time between Southwest Florida's beaches and Blairsville, GA.