"So? What do you think?" Tommy asked his friend, Beckett "Coach" Ralston, as they stood inside the small office at the Waco Skydiving Club looking out at the group of civilians who would be skydiving in a few hours.

Coach shrugged. "Looks about like the group we had yesterday." Jumping out of a perfectly functioning plane wasn't exactly Coach's idea of a good time, but he'd taken two weeks of leave after the kidnapping of his teammate's girlfriend and daughter. Emily and Annie were fine, but Jacks, the vindictive ex-soldier who had orchestrated the entire incident, hadn't been so lucky. He'd spent a few days in the hospital recuperating, and was now currently a guest of the State of Texas. Jacks would be going on trial in a few weeks, and Coach hoped he'd spend a good chunk of time behind bars.

Coach and the rest of his Delta Force team were taking some time off and Tommy had been in a bind. One of his regular jumpmasters had broken his leg. He had a replacement coming, but the other man couldn't get there for another month. Since Coach had the time, and nothing else planned, he'd agreed to come and help his friend out.

Coach and Tommy had met a couple of years earlier. He'd heard about a new technique for packing a parachute and had wanted to try it out. He'd researched and found that the Waco Skydiving Club had an excellent reputation and was already using the new procedure. Coach had gone out to check into the organization, and they had clicked from day one. Tommy was older, and more redneck than Coach was used to, but he was a great guy with a heart of gold. There was no way Coach could turn down his plea for help.

"The three couples have all jumped several times before, we've only got one virgin this time," Tommy told him, raising his chin, indicating the tall woman sitting in the front row of chairs intently watching the safety video. She was the only one paying attention, sitting with her eyes glued on the screen, and apparently tuning out the chatter from the rest of the group behind her.

Coach chuckled. "As if I couldn't figure that out on my own."

"Yeah, kinda hard to miss."

"Think she's gonna go through with it?" Coach asked, knowing Tommy had a good eye for who might chicken out when the rubber met the road.

"Oh yeah. She might be new at this, but she's got determination oozing from every pore of her body."

Coach narrowed his eyes and examined the woman, wondering what it was that Tommy saw in her. She wasn't anything special to look at. She seemed tall, but slender. He couldn't really tell since she was wearing a baggy T-shirt, but her legs looked miles long in her jeans, without many curves. Her hair was shoulder length, a light brown color, and hanging loosely over her shoulders. She was currently biting her lip and jiggling one foot, watching the television nervously, pushing up her glasses, which kept sliding down her nose.

"She'll be with you," Tommy told Coach. "She's tall, and she won't fit comfortably against the others."

Coach knew the man was right. At six-five, he was a couple inches taller than any of the other jumpmasters. The woman could go with someone else, but it made more sense for her to be with him since she seemed to be the tallest woman of the bunch. She'd fit against him better since they'd be strapped together from hips to chest. If he was paired with the smaller women, their feet wouldn't even touch the ground once the harnesses were strapped together.

Coach nodded at his friend. "I figured. What's her story?"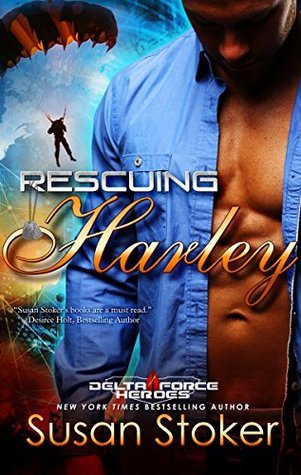 Video game coder, Harley Kelso, thought a tandem skydive would help her make her latest game more realistic. Instead, it literally put her in the arms of the sexiest man she's ever seen. Geeky to the core, Harley is the polar opposite of big and burly Beckett, but that doesn't stop her from wanting to play more carnal games with the sexy soldier.
When Beckett Coach Ralston offers to fill-in at a friend's skydiving club, he doesn't suspect he'll meet a woman who will change his life and he definitely doesn't expect her to save it. But that's exactly what happens when an accident mid-air forces Harley to land them both safely. She's earned Coach's complete gratitude, and even more, sexual interest
Until she disappears without a trace.
With Harley missing, a happy ending might not be in the cards for the man who loves her…especially when he becomes the main suspect.
Romance Military | Romance Suspense [On Sale: November 15, 2016, e-Book, ISBN: 2940158294686 / eISBN: 1230001314069]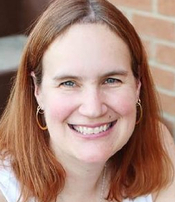 New York Times, USA Today, and Wall Street Journal Bestselling Author, Susan Stoker has a heart as big as the state of Texas where she lives, but this all American girl has also spent the last fourteen years living in Missouri, California, Colorado, and Indiana. She's married to a retired Army man who now gets to follow her around the country. She debuted her first series in 2014 and quickly followed that up with the SEAL of Protection Series, which solidified her love of writing and creating stories readers can get lost in.
Delta Force Heroes