Have you ever searched for books with the word wedding in the title? On Amazon alone, there are over 22,000. Add in bride, and you'll have a mini-explosion on your screen. We have runaway brides, mail-order brides, princess brides, virgin brides, substitute brides, pretend brides, and, yes, bridezillas! There are right at 29,000 book titles that include the word bride. Groom? Another 2,000. I know. A lot less. Sorry, guys, but it's best you understand right now that it's all about the bride.
Why so many books about weddings? Because we love to read them! We get to vicariously share that magic moment with the bride and groom, their families and friends. The reader is given a front row seat at the affair…and through all the ups and downs it takes to reach that moment.
In Magnolia Brides, my new series, we're right there when wedding planner Jenni Beth Beaumont (THE BEST LAID WEDDING PLANS) and florist Cricket O'Malley (EVERY BRIDE HAS HER DAY) meet their brides and plan that perfect-for-her event…and smile when, along the way, each finds her own special someone. We love the little pink purses bursting with sweetheart roses, calla lilies, Bells of Ireland, and strands of pearls that Cricket creates for centerpieces at a bridal shower.
Estelle Reiner, Rob Reiner's mother, said it best in that oh, so memorable line from When Harry Met Sally. "I'll have what she's having." We, too, want what our characters are having—a great love and an incredible wedding that will lead to a happy-ever-after. A wedding story gives us this. For a few hours, we escape into this make-believe world filled with lace and tulle and the scent of roses. We share the hope the bride and groom share because despite everything that's going on in the world today, we believe in new beginnings and happiness. We believe in love.
A wedding is romantic, a dream come true. As little girls we read Cinderella, then mature and move on to Jane Austen's Pride and Prejudice. We dream about our own Darcy and Prince Charming. We sit in front of the TV and sigh when Prince William weds Kate Middleton because we know they're going to be happy. That the promise of a happy-ever-after will come true.
Emotions are heightened at weddings. Family and friends who sometimes haven't seen each other for months or even years come together. Big, strong daddies cry as they give their little girls away—to those always-in-control grooms who also have tears in their eyes when they catch that first look at their brides. How can we not love this?
And, of course, we love the scenes with the obsessive mothers and eccentric aunts. We hold our breath during the scene where the bride drops the ring and it rolls down the aisle with the ring bearer gleefully scooting after it on his knees, only to have it disappear down the heat register.
At the bottom of it all, though, a wedding is a ritual, one our society holds in high regard. Yes, it's fun picking out the dress, deciding on the colors, the venue, and writing the vows. More than that, though, it's about the ceremony, the ritual. Rituals form the backbone of our society. They mark transitions between periods in our lives. With couples, there are the meeting, the first date, the courtship, engagement, and the wedding—the ritual that joins two lives together. It's a major, magical moment in life. It's commitment; it's choice.
Leafing through wedding magazines like The Knot and Southern Weddings, scrolling through Pinterest and Instagram sites like Loverly and Poppies and Posies Florals is delightful—and addictive. It doesn't matter if you're a bride-to-be, a bride fifty years ago or never, it's fun.
Beneath it all, though, far surpassing the dress, the ring, the makeup and hairdo, we love weddings because they're a romantic promise of a happy-ever-after, of a hope for the couple's future and all that is to come for them. We love to read about someone else's happiness, and, yes, we want what they're having—even if only for a few short hours!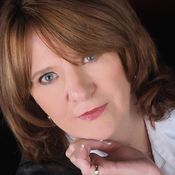 The luxury of staying home when the weather turns nasty, of working in PJs and bare feet, and the fact that daydreaming is not only permissible but encouraged, are a few of the reasons middle school teacher Lynnette Austin gave up the classroom to write full-time. Lynnette grew up in Pennsylvania's Alleghany Mountains, moved to Upstate New York, then to the Rockies in Wyoming. Presently she and her husband divide their time between Southwest Florida's beaches and Georgia's Blue Ridge Mountains. A finalist in RWA's Golden Heart Contest, PASIC's Book of Your Heart Contest, and Georgia Romance Writers' Maggie Contest, she's published five books as Lynnette Hallberg. She's currently writing as Lynnette Austin. Having grown up in a small town, that's where her heart takes her—to those quirky small towns where everybody knows everybody…and all their business, for better or worse.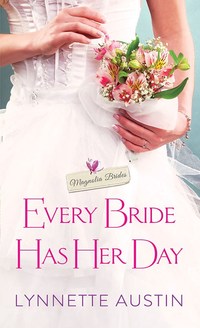 CAN LOVE REVIVE A WILTING HEART?
Cricket O'Malley can't wait to plant roots back home in Georgia, where she's returned to restore an abandoned flower shop to its former glory. The only blemish? Her neighbor's house is even more neglected than her old flower shop, and its occupant seems as surly as he is darkly handsome.
Devastated body and soul after a tough case went south, New York City detective Sam DeLuca thought he'd have no trouble finding solitude in the quiet Georgia town of Misty Bottoms, but his bubbly neighbor seems determined to shine happiness into Sam's life. Sam is equally determined to close himself off, but his heart says otherwise…