1–What is the title of your latest release?
Thank you so much for letting me drop by today! My newest release is RARE VIGILANCE, and it's the first of the new WHITETHORN AGENCY trilogy.
2–What is it about?
This book is kind of THE BODYGUARD meets vampire mafia. It follows Atlas Kinkaid, an ex-Marine turned security agent, who takes on an odd job protecting Cristian Slava, the son of a rich businessman. Atlas eventually learns Cristian and his family are vampires and gets dragged into their world and all its complexities. Oh, and he totally falls for Cristian even if he shouldn't.
3–What do you love about the setting of your book? 
The book is set in upstate New York, and I loved bringing in rural Gothic elements. The history of the region and the transformation of different areas due to boom-and-bust economies is fascinating and opened up a whole world of possibilities, especially for wealthy, nearly-immortal beings looking to set down roots.
4–How did Atlas surprise you? 
Atlas was a surprisingly personal character to write. I drew heavily on my own experiences with migraines and headaches when I wrote about him dealing with the same thing. It's kind of terrifying to put that much of yourself into a character, but it fit him and the story, so I leaned into it.
5–Why will readers love Cristian? 
I think readers are going to love uncovering Cristian's character as they read through this book and the rest of the series. He's definitely not who you think he is and I can't wait to hear readers' reactions to him and his secrets.
6–What was one of your biggest challenges while writing this book (spoiler-free, of course!)? 
Laying out the ground rules for the vampiric world was a major challenge, especially since it was the first book and I needed to know where the rest of the series would also be going. It took lots of sticky notes and shifts to finally nail down the details, and I'm really happy with how it's gone.
7–Do you look forward to or do you dread the revision process? 
A bit of both, actually. I love how revisions make my story stronger, but dread how much work they take. I'm definitely a quick drafter, long-term reviser. It's great to know that, but I also have to know I've got the time necessary to do solid revisions or I get too anxious about the process.
8–What's your favorite snack to have on hand while writing? 
If I've met a writing goal, I tend to reward myself with two or three of the little Dove dark chocolate squares. Otherwise, I'm the kind of writer who gets focused enough to not realize I need to eat until I come up for air.
9–Where would you go for an ideal writer's retreat? 
An ideal writer's retreat for me would be somewhere out in the country where I could go for walks when I hit writer's block. I get distracted by the fast pace of cities and really like having alone time while writing, so having the option to go out somewhere peaceful when I need it is hugely appealing.
10–What's the best piece of writing advice you've received? 
I attended a writing conference where Michael Hague was running a session on using the hero's journey to guide character development. During his presentation, he brought up how characters show growth when they have to choose between being "safe and unfulfilled, or fulfilled and scared shitless." I love this advice for characters, but it's a great reminder to me as an author as well. My goal is to be a fulfilled author, no matter how scary it may be.
11–Who is the fictional character you want to hang out with the most? (anyone in literature!)
Most of the fictional characters I love most are complete assholes I'd never want to hang out with in real life, which makes this a tough question! I think I'd have to go back to my childhood and say it's an even split between Kazul from the ENCHANTED FOREST CHRONICLES, Aslan from THE CHRONICLES OF NARNIA, or Death from Neil Gaiman's SANDMAN.
12–What's one of your earliest book memories? 
Everyone in my family read to me as a small child, so my earliest book memories are of sitting in someone's lap, reading a book, and being joyously happy.
13–If you had to write in a different genre, what would it be and why? 
If I stopped writing romance, I'd probably write straight paranormal or sci-fi books. I'm not one for reality, it seems.
14–What song will automatically put you in a good mood? 
 "Spodre Manu Auguminu" by Tautumeitas is a new song I put on whenever I need a pick me up. It's gorgeous and super uplifting!
15–What is your favorite way to practice self-care?
The older I get, the more I realize the importance of setting boundaries for myself. Sometimes that means staying off social media, sometimes that means walking away from a manuscript before I get too frustrated for the day. It's taken a long time to learn that it's okay to say no, but I've found it's had the biggest positive impact on my mental health.
16–What can you eat and never get sick of? 
Bread. Load me up with the carbs, let me roll around in them, let me breathe them in. I don't even care what type of bread it is … I'll eat it with a smile on my face.
17–Will you share a favorite, recent-ish book you recommend? 
Oh, my gosh, where to start?!? I don't read a lot (outside of fanfiction) while I'm writing, but I did manage to squeeze in some incredible books recently. SILENT KNIGHT by Layla Reyne is the culmination of the FOG CITY series and features my OTP of Brax and Holt. I was fortunate enough to get an early ARC of this one and devoured it. So, so excellent with the pining and angst and epic love story. Also, AN ECHO IN THE SORROW by Hailey Turner gave me the epically romantic, urban fantasy fix I'd been so desperately craving. She blew my mind with all the threads of the series that are coming together. I will warn though that it's the penultimate book in her SOULBOUND series, so you have to go into it knowing you'll be dying from need while waiting for the last book to come out!
18–Do you have any hobbies? 
I love baking, working in the garden, playing video games (hello, Witcher and Assassin's Creed: Valhalla), and doing house projects. Basically, my life goal is to live out in the country, writing full-time and helping run a hobby farm that's focused on self-sufficiency. It means I'm constantly learning new skills in random categories, which I enjoy so much.
19–Are you an early bird or a night owl?
I am a confused bird. I used to be a night owl, but the past two years have made me become more of an early bird. This means I'm mostly a "as the spirit moves me" bird who has no rhyme or reason to her sleep schedule and who begs to get some kind of consistency someday.
20–What can readers expect from you next? 
I'm currently working on revisions for CROOKED SHADOWS, the second book in the WHITETHORN series. After that, I'll be writing IMITATE THE DAWN, which is the last book of the series, and starting to work on some new projects. They're still in the paranormal/fantasy vein and let me explore some new myths and stories, so I can't wait to get to work on them.
Whitethorn Agency # 1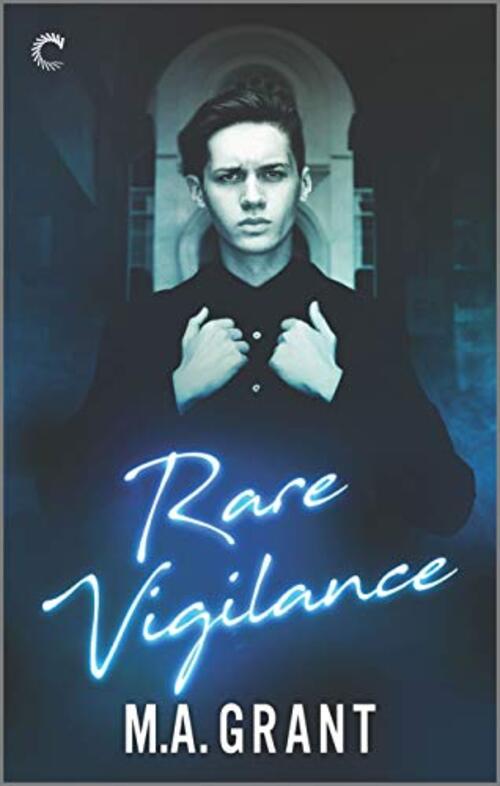 Everything has a price. Especially the truth.
From the author of Prince of Air and Darkness comes the first in a thrilling new paranormal series.
Former Marine Atlas Kinkaid knows not to ask questions about the clients he protects at the behest of the elite Whitethorn security agency. Just like he doesn't like anyone asking about his scars—scars left by a mysterious attack that haunts his every waking moment.
Consumed by the need to find out what happened to him, Atlas takes a job providing security to Cristian Slava, the indolent—and gorgeous—son of a notorious businessman. Cristian seems to be just another entitled client, but when nights at the club turn into secret meetings and people start going missing, Atlas realizes there's more to Cristian—and to protecting him—than meets the eye.
But the same people who are after Cristian have something Atlas desperately craves: they know exactly what happened the fateful night he was attacked—and are willing to tell him everything…
For a price.
Romance Paranormal | LGBTQ Romance [Carina Press, On Sale: June 21, 2021, e-Book, ISBN: 9780369701824 / eISBN: 9780369701824]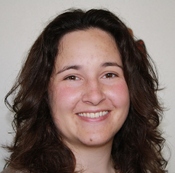 M.A. Grant has always loved reading and writing, but fell in love with the romance genre when she started working at an independent bookstore in high school. After meeting her husband in college, they began a steady northward migration and are now happily living in the rugged beauty of Alaska's Kenai Peninsula. When she's not calling out to passing ravens or making a cup of tea, she's writing dark and moving stories.