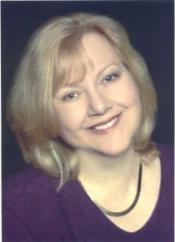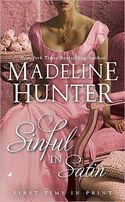 After years of never remembering my dreams, recently I have been recalling a lot of them when I wake in the morning. I'll leave it to the dream specialists and psychologists explain why this change has happened. I am just happy to have those vivid images in my head again, and glad for the evidence that I did not stop dreaming entirely.
Since they are so vivid, and I remember them in detail, I have discovered something I had not realized before. Sometimes when I dream, I am me. And sometimes I am someone else.
And sometimes I am me, but I am in someone else's head, experiencing what they do even though I am still me. Just like when I read a novel.
In a recent dream this happened, and it was so notable that, right there in my dream, the "me" in that dream noticed it and even commented on it.
A woman in my dream was climbing up a metal ladder, through a building, the sort of ladder you see in stairwells or utility rooms to permit access to other floors and the guts of a building. All kinds of other things happened, but it was this climbing, over and over, that was the dream's theme.
So she was climbing, and she was not me, but I was in her, so to speak, watching her hands go one over the other and even feeling the metal and knowing her thoughts. I was experiencing deep point of view, as writers would put it, only in a little movie instead of through the words on a page.
This is the experience that books provide and that, so far, no real movie can. The "being inside another person" gives books their immediacy, and intimacy, and makes them special. Movies and television, on the other hand, are always objective. The point of view is always the camera's. There are script writers who can't adapt to writing novels because fiction requires maintaining that internal point of view, and scripts do not.
When I write my stories (like my very new release, SINFUL IN SATIN), I am inside each character as the book moves from one point of view to another. That means I feel what it is like to be the villain, and even the hero (!)  I cannot write my stories unless I agree to experience that. It can be disconcerting, even disturbing, to be in an evil person's head— and more than a bit peculiar to "experience" sex as a man, let me tell you! However, an author's willingness to do that is what gives novels their power, and it really can't be faked.
I don't think that being a writer caused me to be in that woman's head and body as she climbed those ladders. However, with dreams, you never know. I am in deadline mode on my next novel (Dangerous in Diamonds, due out May, 2011), so I have been living inside other people for hours on end, and maybe it just transferred. Then again, maybe that experience in my dreams over the years subconsciously encouraged me to become a writer.
When you dream, are you ever other people, or are you always you?
Do you have recurrent dreams?
Do you have dreams that you love? I had a roommate once who would dream she was flying. She always woke up so happy when that happened.
Do you have any idea what climbing many ladders in a dream might mean?
Comment today and you could be one of THREE winners to get a copy of either RAVISHING IN RED OR PROVOCATIVE IN PEARLS (winner's choice).