1–What's the name of your latest release?
The Bad Boy of Redemption Ranch
2–What is it about?
The heroine, Pansy, is on a quest to become Chief of Police to honor her father's memory, but her attraction to the new bad boy in town complicates things…
3–What word best describes your heroine?
Pansy is very good. It's important to her to honor her father's memory and to do right by the town of Gold Valley. She's also afraid of her own wild impulses, which West brings out in her. 
4–What makes your hero irresistible?
He's a bad boy who is also a good man. 
5–Who are the people your main characters turn to when they need help?
West is learning the concept of family and connecting with half-brothers he only recently met, and he's starting to turn to them for advice. Pansy is very close to her siblings. When their parents died, they took care of each other. She confides in her sisters, and in her older brother. 
6–What do you love about the setting of your book?
I always love returning to Gold Valley. I love the old west feel of the town and the mountainous terrain that surrounds it. It's the kind of view I love in real life, so I always enjoy describing it. 
7–Are you a plotter (follow an outline) or a pantster (write by the seat of your pants)?
I'm a little of both. I'm not a detailed outliner, but I like to know what my next few scenes will be, and I have to know the backgrounds of my characters and their basic conflicts before I can get going. 
8–What is an ideal writing day for you?
Any day where I get to focus on writing and the words flow. Whether that's a full day or a couple of hours. I try to have a schedule, but it doesn't always work out. What really matters is that I completed my goals for the day. As long as I do that, I feel accomplished. 
9–Do you listen to music while you write, need total silence, or do you have the TV on?
I do silence or listen to music. For me, music can really enhance my writing, and I make playlists for every book, but when I really get into it if the music goes off, I don't notice. 
10– How do you approach research?
I typically go light on research. I need to know what's possible, or the mechanics of something, but I don't like bogging readers or the story down with too much information. For setting, I do love it if I can stay somewhere for a while because I love being able to put small details into the book that I couldn't have observed otherwise. (Gold Valley is easy because I set it basically where I live, so research is just daily life!) But when I've researched veterinary procedures, beekeeping, syrup making, and various other things like that, I've mostly relied on YouTube videos. It lets me see what's happening so I can get the gist of it. 
11–What is your publishing journey story?
I started reading Harlequin books when I was twenty-one and became obsessed with the Presents line. I'd always written little things here and there and decided what I really wanted to do was try and write a Presents. I saw that Harlequin was running a contest online, which I entered, and didn't final. But during the wait time for the contest to be announced I had started writing another book and was halfway through. So I was too far to turn back, even though the contest was disappointing. I finished that book and submitted the partial, and seven months later got revisions from an editor. I did those, then got a request from the editor for a full manuscript, followed by two rounds of pretty major revisions. I completed the revisions, and ultimately was offered a two-book contract with Harlequin Presents, and I've been writing full time ever since. 
12–Do you have critique partners/writing groups you want to give a shout-out to?
Absolutely. Nicole Helm, Caitlin Crews/Megan Crane, and Jackie Ashenden have been my closest critique partners and writing friends for years. They're incredible writers and even better people. We read each other's work and are each other's biggest fans. This year we had an anthology out together with HQN called A COWBOY FOR ALL SEASONS, and next year we have A GOOD OLD-FASHIONED COWBOY coming out. 
13–What're the most frustrating things about being an author?
Honestly, when I compare it to any other job, I can't complain. If I weren't an author I'd have to be something else, and I can't imagine it being any less frustrating!
14–What's your favorite scent?
Pumpkin Spice? (basic much?)
15–What movie will you watch no matter what if it's on TV?
Bend it Like Beckham
16–Do you like breakfast, lunch, or dinner best?
Dinner!
17–What's one thing you wish you knew more about?
Actually, one of the best things about being an author is the excuse to research a lot of obscure things to include them in books. If I'm interested in something, I've usually been interested enough to include it in a book. It's great for those of us with short attention spans. You can drop in on different careers and hobbies without actually committing to them. 
18–What's the silliest thing you've recently done?
It wasn't that recent but one time I actually had a heel break off my boot in Target and I ended up walking through the store unevenly like the heroine of a rom-com. 
19–What can readers expect from you next?
Coming up is the next book in the Gold Valley series, THE HERO OF HOPE SPRINGS, which is about Pansy's older brother, Ryder, and his best friend Samantha. 
20–How can readers reach you?
Readers can find me on Instagram (maiseyyates), Facebook (Maisey Yates, but make sure it's my author page and not my personal profile!) or via the contact form on my website, maiseyyates.com.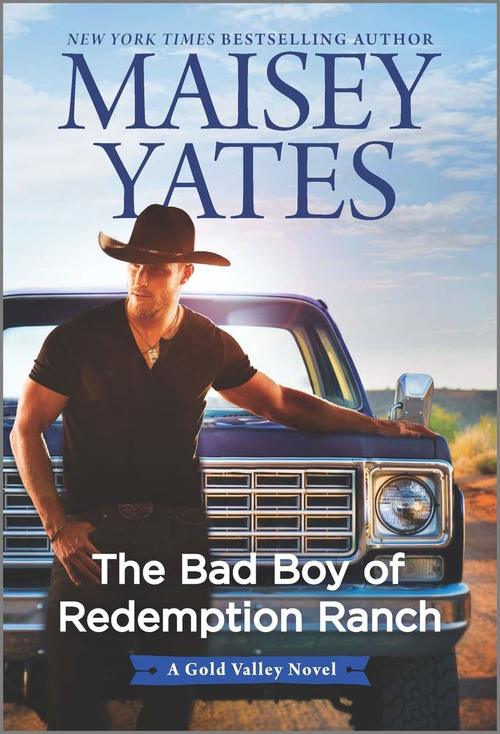 This rebel cowboy is looking for a fresh start—will he find more than he's ever hoped for in Gold Valley?
Police officer Pansy Daniels is the poster girl for responsible behavior. Orphaned as a child, she has dedicated her life to safeguarding her local community. The last thing she needs is a hot-headed cowboy with attitude cruising into town. He may be her new landlord, but that's no excuse for provoking her…or sending her heart into overdrive.
West Caldwell has come to Redemption Ranch to put his past behind him. Flirting with a pint-size police officer who thinks he's bad news is definitely not part of the plan, but it's deliciously easy to get under Pansy's skin. Then West discovers the vulnerability Pansy keeps so well hidden, and suddenly this renegade cowboy is in over his head. In her arms, West feels like the man he always wanted to be—but can he become the man Pansy deserves?
Romance Western [HQN, On Sale: June 23, 2020, Mass Market Paperback / e-Book, ISBN: 9781335015044 / eISBN: 9781488056871]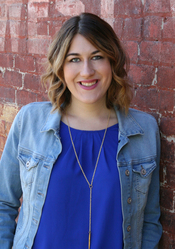 USA Today Bestselling author Maisey lives in rural Oregon with her three children and her husband, whose chiseled jaw and arresting features continue to make her swoon. She feels the epic trek she takes several times a day from her office to her coffee maker is a true example of her pioneer spirit.
In 2009, at the age of twenty-three Maisey Yates sold her first book. Since then it's been a whirlwind of sexy alpha males and happily ever afters, and she wouldn't have it any other way. Maisey divides her writing time between dark, passionate category romances set just about everywhere on earth and light sexy contemporary romances set practically in her back yard. She believes that she clearly has the best job in the world.