Instead of trying to find your perfect match in a dating app, we bring you the "Author-Reader Match" where we introduce you to authors as a reader you may fall in love with. It's our great pleasure to present VIV ROYCE! 
Writes: heartwarming, super sweet smalltown romance about shopkeepers finding love when they least expect it.
About: Dog lover – Stationery fan – Chocolate in one hand, cheese in the other – Pride and Prejudice adaptation with Colin Firth is the best ever made (the long look scene!!)
What I'm looking for in my ideal reader match:
A reader who loves:
that smalltown vibe where everyone cares for each other (and little old ladies are in matchmaking mode!)
swoon-worthy heroes, relatable heroines, real relationship obstacles and a happy ending
shop settings you wish you could visit in real life to sample chocolates, browse books or find an antique treasure
yummy food (my characters often discuss things over delicious pie, ice cream or pancakes)
books that can be read as standalone, but are even better read as series, with previous main characters making appearances and recurring side characters forming a community you'd love to be a part of!
What to expect if we're compatible:
evocative smooth writing that takes you into the scene, living it with the characters
the quiet and charm of smalltown life, giving you a breather from your overfull to-do list
heroines to root for and heroes to fall in love with
happy endings that will make you smile or brush away a tear of emotion
a few hours of pure escapist fun in a place you'll want to go back to
Little Shops on Heart Street #3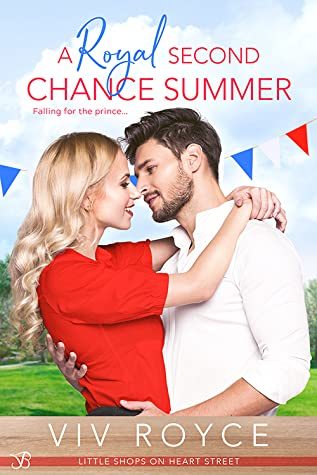 Prince Nicolas is looking for a priceless royal heirloom. Trying to stay under the radar, he keeps that he's a prince secret–especially from the cute antiques dealer he asks to help him. The longer it takes, the more time they get to spend together, though no matter how attracted he is to Lizzie, love is certainly not an option for the heir to the crown of Belfort.
Lizzie Cates fled her family's new-found fame and fortune because life in the spotlight wasn't for her. She loves her small town, where the most exciting thing on the schedule is the car parade for the Fourth of July. That's just how she likes it, until Nicolas comes along. Lizzie finds herself falling for the caring man who craves the country and small-town life as much as she does.
Except Nicolas has a secret that will shatter both their dreams. . .
Romance Contemporary [Entangled: Bliss, On Sale: June 22, 2020, e-Book, ISBN: 9781682816127 / eISBN: 9781682816127]
With the same trademark atmospheric settings, relatable characters and cute canines that made several of her cozy mysteries #1 Amazon US and Canada bestsellers in multiple categories, Vivian Conroy pens romance as Viv Royce, creating the little shops on Heart Street she herself would like to frequent to stock up on bonbons, books, and cute home decorations. When not hanging out in fictional worlds, she likes to hike, craft and spend way too much time on Twitter where readers can connect via @VivWrites.