Things can go south really quickly when you're a wolf.
The wolves of the Great North Pack cannot pass as human, or at least not for long because for three days out of thirty, during what they call the Iron Moon, the Pack must be wild. With no fingers or words to protect themselves, they are simply wolves—large and self-reflective wolves—but still, a nuisance species easily killed by a bullet or a bolt or a Buick.
Since settling in the Adirondacks, the Great North has survived by a combination of secrecy and careful application of human laws and human money. It worked well and they flourished over the 350 years, but then the Pack was discovered by Shifters, ancient enemies who can change but don't have to be. The Shifters knew not only what the Pack was, but also when they were at their most vulnerable. The Pack fought back but still lost several of its most powerful wolves, a prescription for chaos in a close-knit community tied by bounds of hierarchy.
Varya Timursdottir knows the price of chaos. The last of a once-great Russian pack from the rocky, wind-scoured island between the Siberian Sea and the Arctic Ocean, she is an unyielding defender of Pack law.
Except—and isn't there always an 'except'?— she finds a dying wolf, another Arctic wolf. She knows the Great North is in no mood for strangers, that she should let him die, but he brings up old memories and she can't.  She drags him by sheer strength of will from the brink of death only to have him open his eyes. Eyes the color of doom.
Born with white hair and one blue, one green eye, he looks like the Bone Wolf, the legendary figure (based loosely on Garm for you Norse mythology fans out there) who is tasked with announcing the end of days.
And the Pack is really not in the mood for the end of the days.
It's been an amazing ride since The Legend of All Wolves began a little over a year ago. The Last Wolf was chosen by Library Journal and Amazon as a Best Book of the Year while Publishers Weekly named A Wolf Apart one of its Best Books of 2018.
I'm thrilled that Forever Wolf got starred reviews from both Booklist and Kirkus, which ended their review with "Prepare to be rendered speechless."
More than anything, though, this year and these books have put me in touch with so many wonderful readers: generous, funny and passionate.
And I am inexpressibly grateful to you all,
Maria
ICYMI……Bullet Points!
Background: The Great North Pack is not made of men desperately trying to suppress their bestial selves. They are wolves who see their human form as a tool for protecting land, pack and their sacred wild form.  For three days out of thirty when the moon is full, the Pack must be wild.
Having originally come to the Adirondacks some 350 years earlier, they have thrived, buying up land, growing so large that the Pack is now divided into echelons or rough age groups each with its own hierarchy including an Alpha who reports to the Pack's Alpha.
The runt, Silver Nilsdottir is about to be consigned to indentured servitude, when an injured stranger wanders into Homelands, the Pack's Adirondack territory.

Tiberius Leveraux is half Pack. His other half, though, is Shifter. Shifters can be wolves, but never have to be and rarely ever are. The Great North's Alpha allows Tiberius to stay with Silver in a kind of trial to see if the two of them can bring strength to the Pack and be allowed a place in the hierarchy.

Even though she has a bum leg when she is wild, Silver is never happier than when she is a wolf. Tiberius, has nothing but disdain for his wild self. While Silver tries to help him embrace his wild, Tiberius tries to help her understand how to at least appear human.

Tiberius helps fight off a hunter and gain a place in the Pack, but this forces him to confront his true identity and the secrets that threaten to destroy land and pack and, especially, Silver, who he loves.

When Tiberius's dreaded father, August Leveraux, head of the Shifters threatens the Pack, Tiberius leaves Silver intent on killing August. While he wounds his father badly, August isn't dead and twice as determined to take everything from the Pack.

The Shifters drag the tortured Tiberius back to Homelands during the Iron Moon to watch the destruction of the vulnerable Pack. Silver, however, has no intention of letting them take her Pack, her land or the man she loves.
The Shifter incursion into Homelands was repulsed, but not without the loss of several highly ranked wolves, a recipe for chaos.  Elijah Sorensson, a powerful lawyer and head of the 9

th

Echelon, has been Offland for nearly 30 years and desperately wants to come home, but the Alpha needs him in New York, representing Pack interests now more than ever.

Returning to his sterile apartment, the bespoke clothes that serve as camouflage, the women he chases in a poor substitute for hunting, he decides that he can't take it anymore and will challenge the weakened Alpha at the next moon.

Back at his office, he deals with a pro bono case as a favor for a client, but the woman he meets there is not like anyone else. An Environmental Conservation Officer she smells of wild earth and exudes a calm self-sufficiency that immediately attracts him. She is Thea Villalobos, Goddess of the City of Wolves, and unfortunately for him, the slick, successful lawyer schtick doesn't work on her.

He returns to Homelands for the Iron Moon, ready to challenge the Alpha but comes to realize that the Pack is divided and the last thing it needs is another change of leadership. Distraught, he opens up to Thea and finds comfort with her, at least until his old self reappears and blows it, requiring a goodly dose of abject groveling.

With Thea at his side,  Elijah resigns himself to his life Offland, but it isn't that simple. News of Silver's pregnancy has renewed August Leveraux's interest in the Pack. Elijah finds himself stuck in New York fighting off accusations that he murdered his assistant.

Everything comes to a head as the Iron Moon approaches and Elijah has one last secret that can mean extinction for the Pack, death for Thea.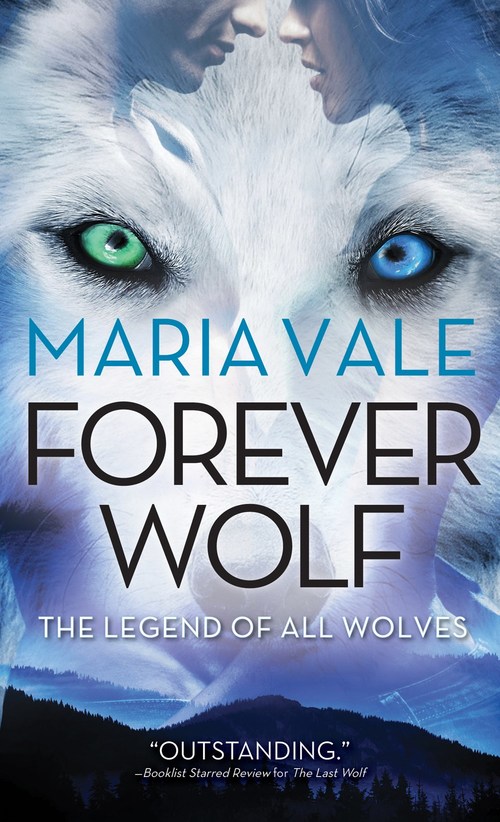 Born with one blue eye and one green, Eyulf was abandoned as an infant and has never understood why, or what he is…Varya is fiercely loyal to the Great North Pack, which took her in when she was a teenager. While out on patrol, Varya finds Eyulf wounded and starving and saves his life, at great risk to her own.
Legend says his eyes portend the end of the world…or perhaps, the beginning…
With old and new enemies threatening the Great North, Varya knows as soon as she sees his eyes that she must keep Eyulf hidden away from the superstitious wolves who would doom them both. Until the day they must fight to the death for the Pack's survival, side by side and heart to heart…
Romance Paranormal [Sourcebooks Casablanca, On Sale: March 26, 2019, Mass Market Paperback / e-Book, ISBN: 9781492661931 / eISBN: 9781492661948]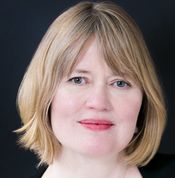 Maria Vale is a journalist who has worked for Publishers Weekly, Glamour magazine, Redbook, the Philadelphia Inquirer. She is a logophile and a bibliovore and a worrier about the world. Trained as a medievalist, she tries to shoehorn the language of Beowulf into things that don't really need it. She currently lives in New York with her husband, two sons and a long line of dead plants. No one will let her have a pet.