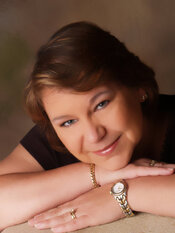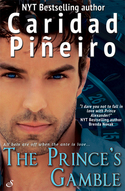 Nearly three years ago I took a trip to Las Vegas to do a writing weekend with friends. I had just finished one book and wanted to get started on a romantic suspense since I was in the mood to write a sexy, action-packed story.
Just one problem. I needed an idea for it!
The time with my friends was filled with everything books, as we discussed on what we were working, did critiques, and brainstormed all kinds of plot issues. But we did squeeze in time to take in the sights of Las Vegas, have a nice dinner, see a show, and spend some relaxing time at a spa.
As we went from place to place, ideas started taking hold in my brain.  What would happen if my hero owned a casino?  What kind of casino would it be?  What would the suspense be about?  How would the hero and heroine react to a very sexy massage at the spa?
Little by little THE PRINCE'S GAMBLE came to life in my head, but being a Jersey Girl, I decided to set the story in Atlantic City.  I've been there lots of times with my mother-in-law and I thought it would be fun to create an over-the-top themed casino in that location.
But I really wanted to add a bit of glamour to the story, so I decided my hero was not just going to be an everyday businessman.  He was going to be royalty which would widen the gulf even more between Prince Alexander and my work-a-holic no-nonsense FBI Agent heroine.
I loved throwing together two such opposite people and having the sparks fly as they battle their attraction while trying to solve a case that threatens not only the casino, but the lives of a number of women.
It was great to give Prince Alexander and Kathleen their happily-ever-after, but then Hurricane Sandy came along and everyone associated with the project knew the story wasn't finished.
Since THE PRINCE'S GAMBLE being set in Atlantic City, we decided that I had to rewrite portions of the book to include the hurricane and not only provide hope, but help out with the damage done by Hurricane Sandy.
For that reason, I'm going to be donating my share of the proceeds from sales of THE PRINCE'S GAMBLE from now until March 1, 2013 to the Hurricane Sandy New Jersey Relief Fund.
Please help spread the word by posting this where you can:
Best-selling author Caridad Pineiro is helping to rebuild the shore by donating proceeds of her latest romantic suspense release, THE PRINCE'S GAMBLE, from now until March 1, 2013. My proceeds from the sales of the book will be donated to the Hurricane Sandy New Jersey Relief fund. THE PRINCE'S GAMBLE is available for download at Amazon or buy it at B&N.
Please help spread the word by tweeting this to your friends:
THE PRINCE'S GAMBLE Proceeds to Benefit Hurricane #Sandy #NJ #Kindle Relief PLZ RT http://amzn.to/UFCKRO
THE PRINCE'S GAMBLE Proceeds to Benefit Hurricane #Sandy #NJ #nook PLZ RThttp://bit.ly/WxipEv
Thank you so much for your support!
To comment on Caridad Pineiro's blog please click here.