First off, it's truly painful to only pick five novels. How on earth am I supposed to do that? There are so many lovelies out there, and I just want to snuggle them all. From stories that sparked inspiration for my own work, Kingdom of Exiles, to just plain amazing concepts… Sheesh. This is so hard! But, as I must follow the rules, I'll only bend them slightly by admitting the following: I feel like Harry Potter is a given. It completely and totally shaped my childhood, but since that's on an echelon all its own, I'll go ahead and pick my top five fantasy novels to date (in no particular order) that get shelved next to JK Rowling for me.
Okay, ripping the band-aid off in 3…2…1…
A Court of Thorns and Roses by Sarah J. Mass
Okay, so that really should say, A Court of Mist and Fury, but as that's the second book in the series, you'll have to start with ACOTR. Now, that's not to say ACOTR isn't amazing. I can't remember if I devoured this story in one sitting or not, but I do recall my husband trying to talk to me, and me consequently sequestering myself in another room just to get away from potential conversation (sorry, hon). Seriously, Feyre and Rhysand are life. I love the world Sarah created, from the magic down to the unique territories and characters. I love how initially I was a Tamlin fan, and then she expertly turned that on its head and made me fall in love all over again with Rhysand. I reread this series all the time, especially when I'm in a funk with the romance between my own characters.
A Promise of Fire by Amanda Bouchet
Everything about this book (and the entire series) makes my heart swoon. This is the first book I remember picking up that was specifically categorized as "fantasy romance," and it made me realize that my stories had a place out there. Cat and Griffin are fantastic. She's feisty and has a mind of her own, which I love, and he's an alpha male to his core. They complement each other so well, and I particularly love how their relationship develops throughout the series. I can't get enough of these two (and the entire cast, for that matter). This is another one I'll reread basically at the drop of a hat.
Song of Blood and Stone by L. Penelope
This fantasy romance is a recent find for me, and I could not be happier to have picked up this amazing story. I'll be the first person to admit that anything other than long-form writing isn't a strong suit for me. So to see how Leslie expertly wove in fables? Be still my beating heart. I love the lore she created and the beautiful worldbuilding. And the characters? Pfff. To die for. I particularly love how Jasminda grew into this awesome heroine. She rises above her own internal conflicts to embrace who she is, and it's just so lovely. And if Jack wants to make me the queen of his kingdom, you won't find me complaining.
Six of Crows by Leigh Bardugo
The moment I met Kaz and Inej, I was hooked. Kaz is everything I want in a hero: cunning, intelligent, unique. His quirks are what make him so compelling, and Inej is just a total badass. When she tells Kaz what she wants, all or nothing, I got chills. That's the kind of female character I can get behind. Not to mention, the entire cast is so wonderfully developed that I believed in every single sequence of events—the way they interacted, the choices they made. Plus, the heist plot? Let's just say it sparked my drive to write a heist novel of my own, and that may or may not be a work-in-progress as we speak. I plead the fifth.
The Wicked King by Holly Black
Okay, so I broke my rule – I went with the second book here instead of the first, The Cruel Prince. Probably because I read them both back to back in the span of a few days, so to me, they're like one giant story. And let me tell you… I have never, in my entire life, been more enraged in the best kind of way at the ending of The Wicked King. Why? Because Holly Black is just a phenomenal writer, and the cliffhanger is so delicious I can't even stand it. The Queen of Nothing cannot get here soon enough, because I NEED to know how Jude and Cardan resolve their massive issues. While the romance in this one isn't the driving plot, I absolutely love how it plays into their conflicts, and I will forever aspire to create a situation as masterful as this one.
So, there you have it! Those are my current top five fantasy novels. In case it wasn't obvious, a dash of romance is a plus for me. These authors are all so inspiring to me, and in some way or another, they've all influenced my writing career. I can only hope they'd enjoy Kingdom of Exiles as much as I've enjoyed their work!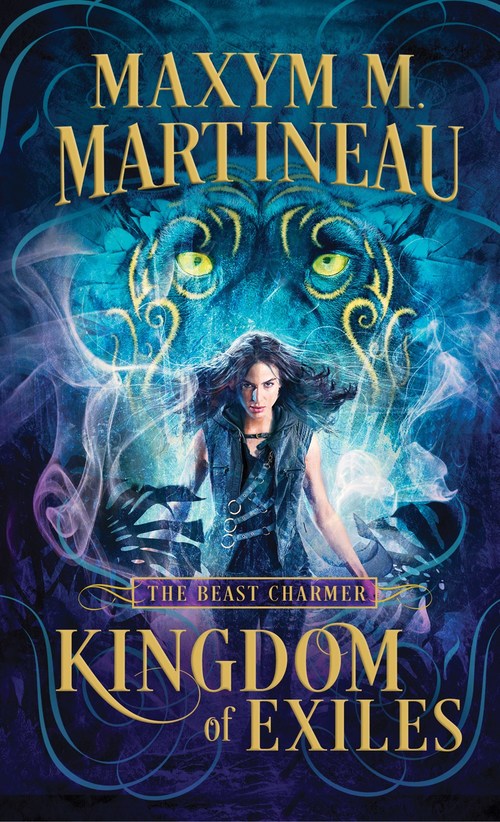 Fantastic Beasts meets Assassin's Creed in this epic, gripping fantasy romance from debut author Maxym M. Martineau
Exiled beast charmer Leena Edenfrell is in deep trouble. Empty pockets forced her to sell her beloved magical beasts on the black market—an offense punishable by death—and now there's a price on her head. With the realm's most talented murderer-for-hire nipping at her heels, Leena makes him an offer he can't refuse: powerful mythical creatures in exchange for her life.
If only it were that simple. Unbeknownst to Leena, the undying ones are bound by magic to complete their contracts, and Noc cannot risk his brotherhood of assassins…not even to save the woman he can no longer live without.
Romance Paranormal | Fantasy [Sourcebooks Casablanca, On Sale: June 25, 2019, Mass Market Paperback / e-Book, ISBN: 9781492689386 / eISBN: 9781492689393]

Multidimensional characters, creative world-building, and a plot that is literally to die for…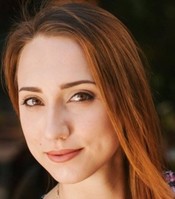 Maxym M. Martineau is a staff writer and editor by day, and a fantasy romance author by night. When she's not getting heated over broken hearts, she enjoys playing video games, sipping a well-made margarita, binge-watching television shows, competing in just about any sport, and of course, reading.
Following her passion, Maxym earned her bachelor's degree in English Literature from Arizona State University. She's a member of Romance Writers of America, and currently lives in Arizona with her husband and their dogs.