1–What is the title of your latest release?
2–What is it about?
It's the third book in the Sacred Dark series, so it's also about resurrection, second chances, and found families. This one in particular features star-crossed lovers, Violetta and Tibario, who come from feuding households. Tibario died during this feud, only to return to life as a blessed cat-soul. Violetta, a seer, has foretold the destruction of the world as they know it due to the escalation of their families' battle. So when Tibario returns to her with an apocalypse hanging over them, they have a chance to start again and create a new future together. 
3–What do you love about the setting of your book? 
I absolutely loved writing a setting in which trans people are part of the cultural background. I also love the fantasy drama of grandiose witches and primeval spirits, set around resurrection, dark sorcery, and thunderous prophecies. It's meant a lot to me to tie all these together with flairs of swashbuckling romanticism.
4–How did Violetta surprise you? 
It felt like Violetta was one surprise after another. She was a complicated character to write because her story is so personal, so every step further into the drafting process prompted me to reconsider my preconceptions about her. She's my favorite fantasy lead I've written yet.
5–Why will readers love Tibario? 
He's adorable! Tibario differs from the conventions about romance heroes in many ways and may strike readers as having more character arc beats in common with traditional heroines. He also makes heavy choices about what loyalty really means to him and what he's willing to do to be loyal, which I find admirable in people.
6–What was one of your biggest challenges while writing this book (spoiler-free, of course!)? 
The entire book was such a challenge that it's difficult to condense. As I said talking about Violetta, much about the story was so personal that I felt especially vulnerable writing it. It was hard to choose what to keep in the story and what to take out, because so many scenes and ideas emerged from my imagination as I explored these characters. I don't feel like one book was enough to tell the tale of Violetta and Tibario's world, so it was a challenge to decide what to come back to later.
7–Do you look forward to or do you dread the revision process? 
I tend to look forward to revision, because it's the phase where I feel like the book is all together and just needs to be shaped and refined. It's a lot less nerve-wracking than the drafting process, where you're still not sure of how the book will play out!
8–What's your favorite snack to have on hand while writing? 
Oh, definitely dark chocolate. Or bubble tea.
9–Where would you go for an ideal writer's retreat? 
Someplace peaceful and with natural beauty, so maybe a lovely house in a forest or by a beach.
10–What's the best piece of writing advice you've received? 
Hold the book loosely. Don't try to control it too much, let it breathe, and allow the writing process to contain mistakes and unexpected developments.
11–Who is the fictional character you want to hang out with the most? (anyone in literature!)
Ooh, I think I'd love to meet Molly Grue and Schmendrick the Magician from THE LAST UNICORN. So many characters I wish I could spend time with!
12–What's one of your earliest book memories? 
I had a book as a kid called THE SEVENTH PRINCESS, a middle-grade book about a girl who travels to a magical world to become a heroic princess. I reread it at least half a dozen times and carried it around at school a lot. I remember the princess character had amazing silver shoes.
13–If you had to write in a different genre, what would it be and why? 
I've thought about this a lot. The genre other than fantasy I most want to write in is fabulism. I can't get enough of the miraculous style of these books and how they challenge the defaults of contemporary storytelling in a good way.
14–What song will automatically put you in a good mood? 
Music does a lot to lift my mood, so it's hard to pick! One of my top favorite songs of all time is "Castle Imitation" by Chihiro Onitsuka. I'm also a big fan of Avicii and consider his song "The Days" to be an informal theme for THE CALYX CHARM.
15–What is your favorite way to practice self-care?
Walks, meditation, doing nothing, having a good cry.
16–What can you eat and never get sick of? 
Rice. And blueberries. Better add chocolate too. Ooh, and avocados. The list is pretty long, actually.
17–Will you share a favorite, recent-ish book you recommend? 
One of the books I talk about most is a book I read about three years ago that quickly became one of my favorites of all time, FIERCE FEMMES AND NOTORIOUS LIARS by Kai Cheng Thom. It's one of the most magical books you could read and is all about trans women in fantastical circumstances.
18–Do you have any hobbies? 
I've always been into RPGs, both video games and tabletop games, as well as anime, comics, cartoons in general. I also met my boyfriend through Magic: the Gathering.
19–Are you an early bird or a night owl?
Night owl for sure.
20–What can readers expect from you next? 
More high fantasy, and epic fantasy with new worlds coming over the horizon. I'm also writing bevies of new trans characters that I hope will resonate with my trans audience. I'm looking forward to readers getting to read the next books on my docket.
The Sacred Dark #3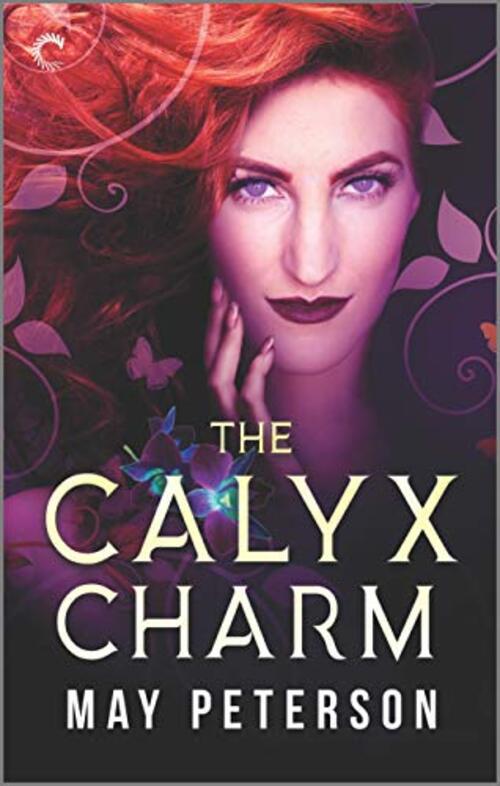 Second chances take many forms…
Violetta Benedetti knows how to hide things. She spent years concealing herself behind the persona her father expected of her. Now she hides in the dark corners of Vermagna's underworld, lying low to keep her father from using her magic in his unending quest for power.
But her biggest secret is her love for her best friend, who only knew her as Mercurio Benedetti, not the woman she is today. Now he's dead, and she'll never be able to tell him the truth.
Tibario Gianbellicci was dead. And then…he wasn't. Reborn as an immortal, he has powers he never imagined. Powers his crime boss mother wants to tap into to destroy their longtime rivals: House Benedetti.
But Tibario is hiding something, too: his best friend is a Benedetti—and the love of his life. With a second chance at life, he'll have to risk revealing his heart.
The Sacred Dark
Book 1: Lord of the Last Heartbeat
Book 2: The Immortal City
Book 3: The Calyx Charm
Fantasy | Romance [Carina Press, On Sale: July 13, 2021, e-Book, / eISBN: 9781488055201]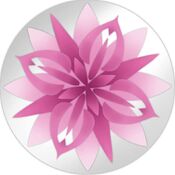 May Peterson is rumored to be some kind of magical creature, but exactly which kind is still debated by scholars. While they sort that out, May busies herself as a romance and fantasy author and freelance editor. May has always had a deep fondness for books, animation, and comics. She's drawn toward both writing and reading stories that are magical, hopeful, and distinctive, as well as those that explore identity, queerness, and emotional connection. She believes that bringing a daydream to life with its own tale to tell is always a small miracle.