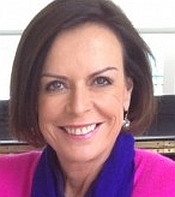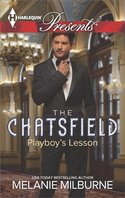 A notoriously charming bad boy-Even by Chatsfield standards Lucca had to admit this latest one to hit the London tabloids was a doozy.
An uptight and starchy princess-'Personality clash, you call it? I'd call it a personality collision! That man is nothing but trouble. He came swaggering in as if I was a housemaid instead of a princess. He called me sweetheart!'
Lucca Chatsfield is exiled to the European principality of Preitalle to help Princess Charlotte (Lottie) plan her sister's wedding. He intends to spend the time on the beach with a bevy of beautiful blondes to peel his grapes for him.
Lottie will not allow a spoilt rich boy ruin her one chance of showing her family (and the world) she is not just a spare heir.
'You are not here to party. You are here to help me. So help me you will.'

He leaned one elbow idly against the doorjamb. 'Would you like a drink?'

Her eyebrows snapped together. 'Mr Chatsfield, I am not here to socialize. I am here to assign you specific tasks to do with the wedding.'

'Humour me.' He closed the door and smiled down at her lopsidedly. 'I never do business with a clear head.'
PLAYBOY'S LESSON is Book Two of the Chatsfield continuity. I was privileged to write the prequel ENGAGED AT THE CHATSFIELD, where shy and bookish Juliet Montague invents a fiancé in order to fit in with her posh friends at a hen's party at the Chatsfield, only to find her big brother's best friend Marcus Bainbridge turns up in person! Will he go along with the charade or will the lines between fact and fairy tale blur?!!
I hope you enjoy PLAYBOY'S LESSON and ENGAGED AT THE CHATSFIELD. I have a signed copy of PLAYBOY'S LESSON for a reader.
When the Chatsfield heir comes to play…
Lucca Chatsfield has one simple motto: no rings, no strings. Adored wherever he goes, he has yet to meet a woman who can resist him. Until he's sent to the small principality of Preitalle and meets his greatest challenge ever….
Poised and polished, princess Charlotte does not do drama. The very last person she needs interfering in her life is this reckless playboy! Lottie is determined to resist Lucca's seduction, but his charm is potent, and practically perfect Lottie finds herself risking everything for just one more touch….
Welcome to The Chatsfield, Monte Carlo!
May 2014

#1

May 2014
Introducing The Chatsfield in this fantastic prequel, USA TODAY bestselling author Melanie Milburne invites you to step inside the world's most exclusive luxury hotel empire!
Where secrets lurk behind every door…
A whisper, a rumor, a scandal!
Glitz, luxury and decadence—Juliet Montague should be having the time of her life. Her friend's hen party is being held at the extravagant Chatsfield Hotel, London, but when she is surrounded by perfect, ultra-stylish women, each with rings on their fingers, a fake fiancé seems her only defense.
Until that very same fake fiancé arrives at the party! Now she must persuade Marcus Bainbridge, her older brother's gorgeous best friend, not to give the game away. But as the charade deepens, will the lines between what's real and what's fantasy start to blur?
Welcome to The Chatsfield, London!
Best wishes,
To comment on Melanie Milburne's blog please click here.