I'm such a sucker for happily-ever-afters. What romance author isn't? So when I first laid eyes on the Hollhenzollern Lock Bridge in Cologne, Germany, I was as good as a fish on a line–completely hooked.
It was a chilly but sunny clear spring day, and I stood at one end of the bridge and gawked at the thousands of locks that extended nearly to the other side, all in a rainbow of colors. So. Many. Locks.
(photo from Atlas Obscura)
Some locks were inscribed with a couple's names and wedding date, others had names and dates inked on, and yet others had metal tags with messages written on them. They were messages of love that pledged eternal devotion. Sigh. So sweet, so romantic, so up my alley!
Lock Bridge had made such an impact on me, I had to incorporate it in my new rom-com, SEDUCED BY THE SOLDIER. In it, Blake and Zandra travel through three European countries so that Zandra can complete a photography assignment for a popular e-zine. There are adventures and surprises along the way, of course, and by the time they get to Cologne the two are very much into each other but unwilling to admit it. Natch! After all, she's ready to travel the world and he's ready to settle down – like, yesterday. How could they possibly make a relationship work? 
If you love sassy, sexy, fun romantic comedies, I hope you'll pick up a copy of SEDUCED BY THE SOLDIER!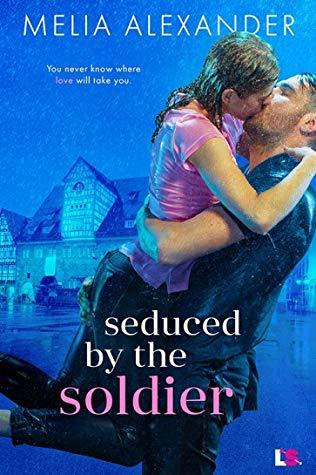 Zandra York just got her big break, photographing a major project for a travel magazine. So what if she's never traveled out of the country before? Or that she's more adept at deciphering fraudulent financial statements than reading German train schedules? Her brother Jackson is on his way to act as her guide, and she can't wait to experience Europe with him.
But when Jackson's overprotective best friend gets off the plane instead, Zandra knows this will not end well.
There isn't a damned thing Special Forces instructor Blake Monroe wouldn't do for his best friend, but babysit Zandra when Jackson is unexpectedly called away on a mission? Nope. Not on the list. Especially not when she proves to be more trouble than he can handle–and far too tempting.
Between accidentally hiring a hearse as their rideshare, an unprovoked goat attack, and photographing erotic-shaped chocolates, Blake and Zandra can't keep their hands off each other. But Zandra's new career is about to send her all over the world and Blake is finally ready to settle down after his next deployment.
He'll never ask her to give up her dreams. And she'll never ask him to give up his.
Romance Contemporary [Entangled, On Sale: November 18, 2019, e-Book, ISBN: 9781640638822 / eISBN: 9781640638822]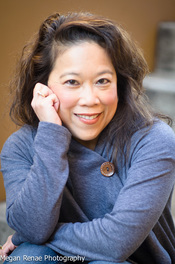 Melia Alexander is the author of sassy, sexy, fun contemporary romances, but is also fortunate to spend her week days at The Male Observation Lab (a.k.a. her job at a construction company) where she gets to observe guys in their natural habitat. Though they often behave like typical alpha males, in many instances she's seen through their personas to the heart of who they really are – the heroes of their own stories. A native of Guam, Melia traded in warm, tropical breezes for the rainy Pacific Northwest. She's an avid reader who also loves to watch romantic comedies – preferably with a glass of CabSauv and a box of chocolates nearby. In her free time, she's busy conquering her CrossFit fears: ring dips, power cleans, and the dreaded 800 meter run. Her family appreciates her attempts at cooking and cleaning, although she spends it mostly daydreaming about her characters, which sometimes results in a burnt meal and a half-cleaned house.