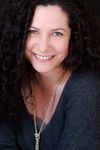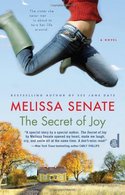 For Rebecca Strand, the 28 year-old main character of my new novel The Secret of Joy, published this past November in trade paperback by Simon & Schuster, the secret begins with her father's deathbed confession of a long-ago love affair, a baby that he turned his back on, and a stash of unsent letters he's written every year on the child's birthday. Shocked to discover she has a half-sister she never knew existed, Rebecca is now the keeper of the secret. What will she do with it? Her overbearing lawyer boyfriend thinks she should excise the secret-a sister!-from her mind, as her father did. "Just forget the women exists-lest she try to get her possibly trashy hands on your father's fortune," is his lawyerly advice. But this secret stirs something in Rebecca. Her mother is gone. Her father is now gone. Her boyfriend, is, well, trying to run her life. And her job as a paralegal at a divorce mediation firm, where said boyfriend is a partner, is all about endings. Rebecca needs a beginning. And that beginning is dependent on setting things right, on finding 26 year old Joy Jayhawk in a small coastal town in Maine. In delivering those letters.
So when Rebecca knocks on Joy Jayhawk's door and doesn't receive the warmest welcome from the separated mother of a little boy who wants nothing to do with Rebecca or the "guilt" letters of her late "father," Rebecca doesn't just turn around and go home. Because she's about to discover the many facets to secret of joy and it isn't about giving up. Thanks to some help from the Divorced Ladies Club of Wiscasset and one very hot carpenter named Theo, Rebecca does discover the secret of joy (and so do several other characters).
To read more of HOW I GOT INSPIRED TO WRITE THE SECRET OF JOY please click here.