Thank you for hosting me for a guest post on Fresh Fiction to celebrate my new release, Vow of Silence. I've been fortunate for the opportunity to write a few different genre's, but hands-down my favorite and the most difficult to craft is romantic suspense. I akin writing romantic suspense to putting together a mental jig-saw puzzle. Every piece needs to fit just perfectly, or the picture won't come out right. For a pantser like myself, this is an especially difficult task, but it's also incredibly rewarding. When I wrote Vow of Silence, I didn't even know who the killer was until I was 2/3 done with the book. Sometimes I'm just as surprised as my readers at how a story evolves itself.
Most of all, I think my favorite part of writing romantic suspense is the thrills and chills. For me, a great book is one that gives the reader goosebumps—both the good kind and the bad. Vow of Silence delivers both. Readers who are familiar with my work would agree that I'm known for writing the thrills. Who doesn't love a good, steamy sex scene? But today, I want to focus on the chills. My favorite part of writing suspense is the opportunity to delve in the killer's POV.
I think somewhere deep down, we all have a little bit of a darker side. To write from an antagonist's point of view involves unlocking the creative freedom to go dark and try to get into the mind of a killer. It can be creepy and the research disturbing. On more than one occasion I've given myself nightmares, and that's when I know, I'm nailing the character. When I'm writing a book, the characters come to life for me. They're real in a way that's difficult to explain to someone that isn't a writer.
Of all the romantic suspense books I've written, I think the antagonist in Vow of Silence is the most disturbing. Maybe one of the reasons I felt that way was the location/setting I chose for this story. In an Amish community untouched by violence, when it arrives in Lancaster, there's such a feeling of shock and betrayal. I think we'd all like to believe that there are still places in this world that are safe and Vow of Silence dispels that myth.
There are elements to this book that are disturbingly plausible. Perhaps that's one of the reasons I love this story so much. There were many times it gave me chills and when writing Hannah and Josiah's characters, there was no shortage of thrills. I'm passionate about connecting to the heart of each reader and running them through an emotional gamut.
I want to thank you again for stopping by Fresh Fiction, and for taking the time to check out Vow of Silence.
Have a wonderful day!
~Melynda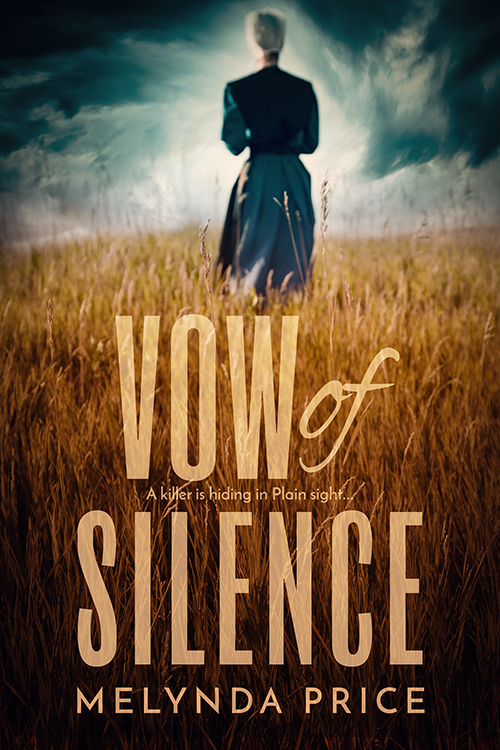 A killer is hiding in plain sight…
The last thing Homicide Detective Josiah Troyer wants is to return to Lancaster, Pennsylvania, and his Amish roots. But a madman is killing young girls and Josiah's expertise with the tight-knit community is very much needed by the FBI. Unfortunately, going home means dealing with his past and the woman he left behind.
Hannah is desperately trying to rebuild her life after the death of her Amish husband, and now, the murder of her sister. Protecting her young son from the violence is her only goal––and then she runs into the last man she expected to see, her ex Josiah. He left her eight years ago to work with the Englishers and forgiving him hasn't been easy.
But the killer has Hannah in his crosshairs, and she and Josiah will have to work together if she's going to survive.
Thriller | Amish | Mystery [Entangled: Amara, On Sale: May 27, 2019, e-Book, ISBN: 9781640637986 / eISBN: 9781640637986]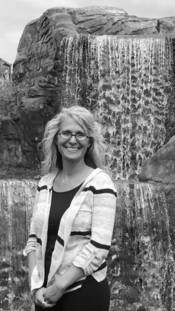 Melynda Price is a bestselling and award-winning author of contemporary romance. Her Against the Cage series has finaled in many awards such as the RONE, USA Today BBA, Golden Quill, National Readers' Choice, and New England Readers' Choice.
What Price enjoys most about writing is the chance to make her readers fall in love, over and over again. She cites the greatest challenge of writing is making the unbelievable believable, while taking her characters to the limit with stories full of passion and unique twists and turns. Salting stories with undertones of history whenever possible, Price adds immeasurable depth to her well-crafted books. She currently lives in Northern Minnesota with her husband and two children where she has plenty of snow-filled days to curl up in front of the fireplace with her Chihuahua and a hot cup of coffee to write.