I must like sitting on the edge of my seat more than lounging in a recliner, because suspense has always been my favorite genre. It doesn't matter to me if it comes dressed up like science fiction or historic drama, what I crave are stories that keep me guessing, where the main characters always seem to be in peril. You might think that means the heroine is in danger, but I actually like it even more if the hero is the one whose life is on the line. Put an adorable boy in threat of losing his life or of losing the one he loves, and I'm all in. In fact, most of my favorite TV shows and movies have that exact premise. Here's a list of some of them and why I love them.
Jason Behr playing Max Evans, Roswell
It doesn't get much better than an alien boy willing to risk exposing himself to save the girl he loves. From the first episode, Max shows he's head over alien-heels for earthling Liz, sometimes forgetting this romance could endanger his best friend and sister, who are also aliens. The smoldering looks given by Behr to Shiri Appleby (Liz) seemed so real that I was completely surprised to learn that the real-life couple on this set was Jason Behr and Katherine Heigl.
Bob Morley playing Bellamy Blake, The 100
Whoa, the chemistry between Bellamy and Clarke (Eliza Taylor) could set your TV on fire! Is that why I keep watching this show or is it the fact that I don't know if this group of teens will survive from one episode to the next on the hostile environment of future-earth? I've given up trying to figure out why I'm so addicted to this show. Just make sure The 100 keeps getting renewed or my heart will be broken.
Alexander Ludwig playing Bjorn Lothbrok, The Vikings
Watch out for blood spatter in this suspenseful and historic retelling of the Viking saga of Ragnar Lothbrok. His son, Bjorn, also a legendary hero, will one day become King of Sweden. Along the way, he grows from a boy devoted to his mother to a tragic, muscle-bound warrior that you'll root for, even when he makes mistakes. Ludwig aptly personifies the tormented, godlike-man of Viking legends, caught between earth and Valhalla.
Connor Jessup playing Ben Mason, Falling Skies
The world is ending, aliens are here, humans should just give up. That's basically the premise for the TV show Falling Skies. But the stakes go through the roof when Ben has alien spikes grafted into his spine. From this point on, he's seen as a dangerous outsider—something that makes us love his sensitive, shy character even more.
Tanner Buchanan playing Leo Kirkman, Designated Survivor
The screen lights up every time Buchanan shows up, playing the son of the newly appointed president. Danger is everywhere in this alternate-history where the Capitol Building has been bombed by terrorists and there's no way to know who might be targeted next. My only complaint with this dynamic thriller is that Buchanan doesn't get enough screen time.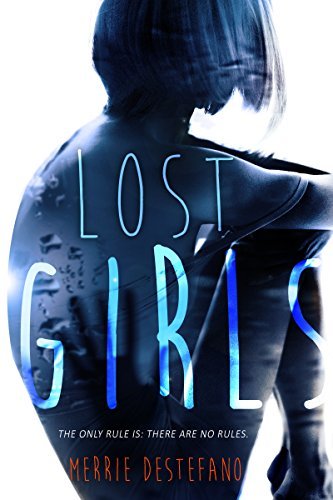 BLACK SWAN meets FIGHT CLUB
Yesterday, Rachel went to sleep listening to Taylor Swift, curled up in her grammy's quilt, worrying about geometry. Today, she woke up in a ditch, bloodied, bruised, and missing a year of her life.
She doesn't recognize the person she's become: She's popular. She wears nothing but black.
Black to cover the blood.
And she can fight.
Tell no one.
She's not the only girl to go missing within the last year…but she's the only girl to come back. She desperately wants to unravel what happened to her, to try and recover the rest of the Lost Girls.
But the more she discovers, the more her memories return. And as much as her new life scares her, it calls to her. Seductively. The good girl gone bad: sex, drugs, and raves, and something darker…something she still craves. The rush of the fight, the thrill of the win—something she can't resist, that might still get her killed…
Thriller | Suspense | Young Adult [Entangled Teen, On Sale: January 3, 2017, Paperback / e-Book, ISBN: 9781633756052 / eISBN: 9781633756069]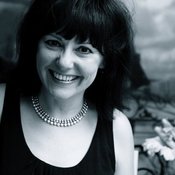 Born in the Midwest, magazine editor Merrie Destefano currently lives in Southern California with her husband, two German shepherds, a Siamese cat, and the occasional wandering possum. Her favorite hobbies are reading speculative fiction and watching old Star Trek episodes, and her incurable addiction is writing. She loves to camp in the mountains, walk on the beach, watch old movies, and listen to alternative music—although rarely all at the same time.