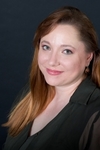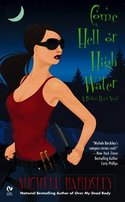 In my January release, COME HELL OR HIGH WATER, Book 6 in the Broken Heart series, single mother, vampire, and demon hunter Phoebe Allen makes an itty bitty mistake. Okay. A big mistake. She lets lust get in the way of her common sense and gets horizontal with sexy Scottish fairy Connor Ballard. Except he's only half fairy
… and you know, half-demon.
Now, instead of just indulging in a delicious encounter with a yummy Scotsman, she ends up married for a hundred years to the very kind of creature she's usually fighting.
To read more of DEMONS ARE A HEROINE'S BEST FRIEND and to comment for a chance to win please click here.