1–What's the name of your latest release?  
THE ULTIMATE BETRAYAL. It's out July 28.
2–What is it about? 
It's about the theft of chemical weapons from an army depot in Colorado. Jessie Kegan, the heroine, is determined to prove her father, an army colonel, is innocent of the crime.
3–What word best describes your heroine? 
Determined.
4–What makes your hero irresistible? 
His strength and loyalty, and the military background that give him and Jessie a chance to survive the powerful enemies they confront.
5–Who are the people your main characters turn to when they need help?  
They depend on the strength and intelligence of each other. And Brandon can count on his brothers to help him no matter what.
6–What do you love about the setting of your book?  
I love Colorado. Beautiful mountains and extreme climates provide plenty of interesting scenery and challenges.
7–Are you a plotter (follow an outline) or a pantster (write by the seat of your pants)? 
I do a little of both. I'm no longer able to just follow an outline. Much of the story depends on the clues that are uncovered as the hero and heroine try to solve the deadly problems they are facing.
8–What is an ideal writing day for you? 
Sleep till 7:30, coffee, then on the computer for social media. After I finish my email, I review the previous day's work, dig in, and move forward.
9–Do you listen to music while you write, need total silence, or do you have the TV on? 
Total silence works for me. Luckily I live 25 miles out in the country, so not much to bother me.
10– How do you approach research? 
I do some before I start, which helps me find the storyline I want to follow. Then I research as I go along, figuring out information I need to know.
11–What is your publishing journey story?  
I've had big breaks and total disasters. I've worked for almost all the big publishers in NYC and Canada and had 6 different agents. I'm still writing full time.  And like all other authors, hoping bookstores soon reopen.
12–Do you have critique partners/writing groups you want to give a shout-out to? 
I used a critique group when I wrote my first books. Very helpful and I learned a lot. Living here in Montana, it's not easy to get together with other writers, and I have developed my own style after so many books. So, I am less in need of help.
13–What're the most frustrating things about being an author? 
Being unable to control your cover, pub dates, and phases of marketing.
14–What's your favorite scent?
Lilacs and gardenias
15–What movie will you watch no matter what if it's on TV? 
 I love Quigley Down Under. Both the adventure in Australia and Tom Selleck are amazing.
16–Do you like breakfast, lunch, or dinner best? 
Dinner with a glass of wine. I don't eat much during the day
17–What's one thing you wish you knew more about? 
 The stars and planets. Fascinating.
18–What's the silliest thing you've recently done? 
With the way the world is right now, not much. I am stuck at home like everyone else.
19–What can readers expect from you next? 
After Brandon's story, THE ULTIMATE BETRAYAL, Reese Garrett's story is next. We haven't picked a title yet and the release date isn't set but the book is finished and should be out sometime next year. 
20–How can readers reach you?
You can find me on Facebook at Kat Martin Author or contact me through my webpage www.katmartin.com. I always answer if I get an email.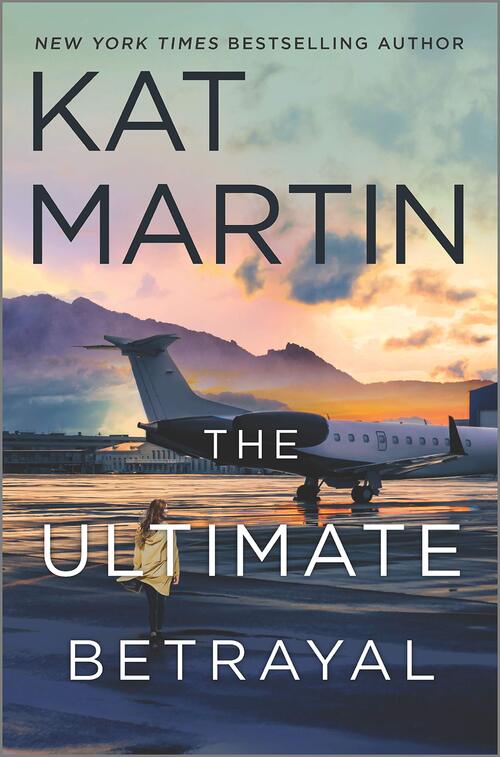 To prove her father's innocence, she'll have to turn a killer's sights on herself
When journalist Jessie Kegan's father is accused of espionage and treason, Jessie has no doubt the man she looked up to her entire life is innocent. Worse yet, before Colonel Kegan can stand trial, he's found dead of a heart attack…but Jessie knows it was murder. Forcing down her grief, she's determined to use her investigative skills and resources to clear her father's name. But going after the truth means Jessie soon finds herself in the crosshairs of a killer who wants that truth to stay buried with her father.
Protecting Jessie Kegan is a job bodyguard Brandon Garrett can't refuse. Jessie isn't just a client at Maximum Security–she's the sister of his best friend, Danny, killed in Afghanistan. With dangerous forces gunning for Jessie from every angle, keeping her safe will mean keeping her close and Bran finds their mutual attraction growing, though being Danny's sister puts Jessie out of bounds.
With their backs against the wall, Jessie and Bran will have to risk everything to expose her father's killer–before his legacy dies with his daughter.
Romance Suspense | Suspense [HQN, On Sale: July 28, 2020, Hardcover / e-Book, ISBN: 9781335080608 / eISBN: 9781488056048]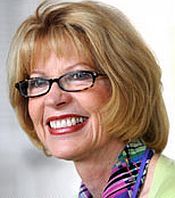 Kat Martin is the New York Times bestselling author of more than sixty historical and romantic suspense novels. To date she has over 17 million copies of her books in print in seventeen countries, including Sweden, France, Russia, Spain, Japan, Argentina, Poland, and Greece. Kat and her husband, author Larry Jay Martin, live on their ranch outside Missoula, Montana, and spend winters at their beach house in Arizona. Kat is currently busy writing her next romantic thriller.